How Covid-19 Put Telemedicine in the Spotlight
As the novel coronavirus wreaked havoc worldwide, the healthcare industry had to evolve to tackle this unprecedented crisis effectively. A significant way in which the global healthcare system managed this crisis was by embracing Telehealth. The need for social distancing and nationwide lockdowns compelled Telehealth technology to jump back into the spotlight to address better the needs of people who had either contracted the virus or needed to consult their doctors on the nature of their health.
Telemedicine, in its application throughout the pandemic, has only contributed positively to our overburdened healthcare system. Although this new technology does have certain limitations, one cannot deny the many ways in which Telehealth helped hospitals, physicians, and patients get through a difficult time. Many healthcare providers are now learning to adapt to Telehealth. However, this wasn't always the case.
The Changing Perception of Telehealth in a Post Covid-19 World.
Contrary to popular belief, Telehealth is not a novice innovation. It has existed for decades but was never really implemented by healthcare organizations until now. For instance, only 11% of Americans used Telehealth in 2019… just a year before the virus would make its presence known. Unsurprisingly, 46% of Americans use Telehealth as you read this article.
The pandemic changed public perception about this tool swiftly, and many examples testify to this sudden shift. The New English Medical center saw their virtual care health visits jump from 1% before covid-19 to 85% today. Many healthcare institutions like the New English Medical Center are now experiencing clinical visits that are virtual.
The Convenience of Telehealth
In hindsight, the coronavirus pandemic forced individuals to witness and experience the benefits Telehealth had to offer… benefits that were conveniently ignored by healthcare practices so far. Live Telehealth allowed patients and physicians to communicate with each other virtually in real-time. This was highly beneficial as lockdowns forced people to shut themselves in.
Doctors could now consult their patients without physically interacting with them, thus eliminating the risk of virus contraction. Telehealth was also essential to prevent healthcare workers from being infected.
Mobile medical equipment also helped providers monitor their patients' health data like blood sugar and blood pressure without physical interaction. Moreover, Telehealth made it easier to transmit and manage medical data like X-Rays and prescriptions by offering providers and patients a secure messaging portal.
Telehealth also kept the waiting rooms free from patients who aren't sick. This was important during the pandemic to prevent the virus from spreading. Telehealth allowed doctors to address patient concerns virtually. Thus only those with actual illnesses could be eligible for physical consultation if required. Telehealth helped providers divert patients from emergency departments to other appropriate venues, thus saving money, expanding provider capacity, and reducing stay durations in all emergency departments.
The pandemic also helped healthcare providers learn how efficient it was about saving time and money. Reports show that Telehealth consultations are about 20 times shorter than traditional appointments. This merit that Telehealth harbors allow providers to make room for more patients in a day. Moreover, Telehealth will enable patients to avoid commute as they can consult their doctors virtually from the comfort of their home. This helps patients save valuable time and money on commute.
Speaking of cost, it is estimated that the average price of Telehealth visits is $79, while the average doctor's visit in America could cost a patient somewhere around $149. The emergency room visit costs are even higher, averaging $1734 in costs. Suffice to say, and Telehealth helps both patients and providers save a considerable amount of time and money.
Finally, the most significant point of contention that providers had with Telehealth pre-covid-19 was compromising patient care quality. The pervasive use of Telehealth throughout the pandemic proved this to be wrong. Telehealth resulted in improved outcomes inpatient care. Doctors who relied on Telehealth to consult their patients ended up saving them from exposure to contagious illnesses that have a very high chance of spreading in closed waiting rooms of a clinic.
There were fewer missed appointments; it was easier for doctors to follow up with their patients and consult them on matters about both benign and chronic ailments. The pandemic opened our eyes to this often ignored the reality of Telehealth. It depicted the tool positively, which has resulted in the technology becoming more mainstream in the industry as America and the world gradually pull themselves out of this health crisis.
The Limitations of Telehealth
Now that we have discussed the almost limitless merits of Telehealth, it is only fair to point out a few significant chinks in its armor. Most of Telehealth's limitations pertain to its application. When the pandemic hit and hospitals started becoming overwhelmed by patient numbers, most providers were caught off-guard. The disaster that occurred during the initial wave of the virus could have been avoided if these institutions were well equipped to adopt Telehealth technology effectively.
Unfortunately, most healthcare organizations, even today, aren't appropriately equipped to deliver healthcare in this way. There are also limitations regarding the lack of hardware that makes providing virtual care impossible. Healthcare practices in developing countries with inadequate internet infrastructure find it extremely challenging to adapt to Telehealth.
When it comes to Telehealth, the better the technology, the better will be the virtual care. Using Telehealth technology may not be everyone's cup of tea. As such, healthcare practices will have to spend enough time and money on using the technology competently. Training isn't such a huge deal as most Telehealth tools come with easy tutorials that guide users step-by-step throughout using them.
The Bottom Line
It would be an understatement to claim that covid-19 has forever changed the healthcare sector. The overwhelmingly positive response to Telehealth has been the most significant impact of this crisis on global healthcare. The pandemic compelled providers and patients to shed their blinders and see Telehealth for what it was, an effective medium to continue quality care while taking all the necessary precautions needed to prevent the virus from surging.
With more and more hospitals and doctors adapting Telehealth or making plans to make Telemedicine an integral part of their care, we can safely assume that Telehealth is here to say. It is in the best interest of a practitioner, clinic, or other healthcare practice today to embrace Telehealth to provide quality care to their patients in a time-effective and cost-efficient manner.
Related Posts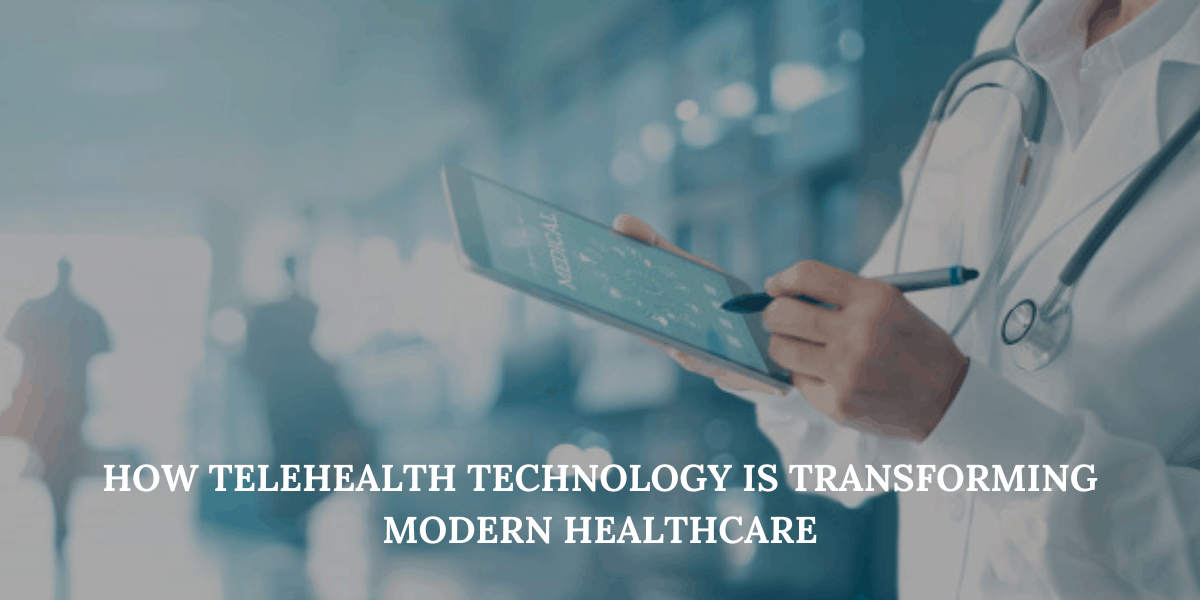 Most people are not even aware, but Telehealth technology has been around since...