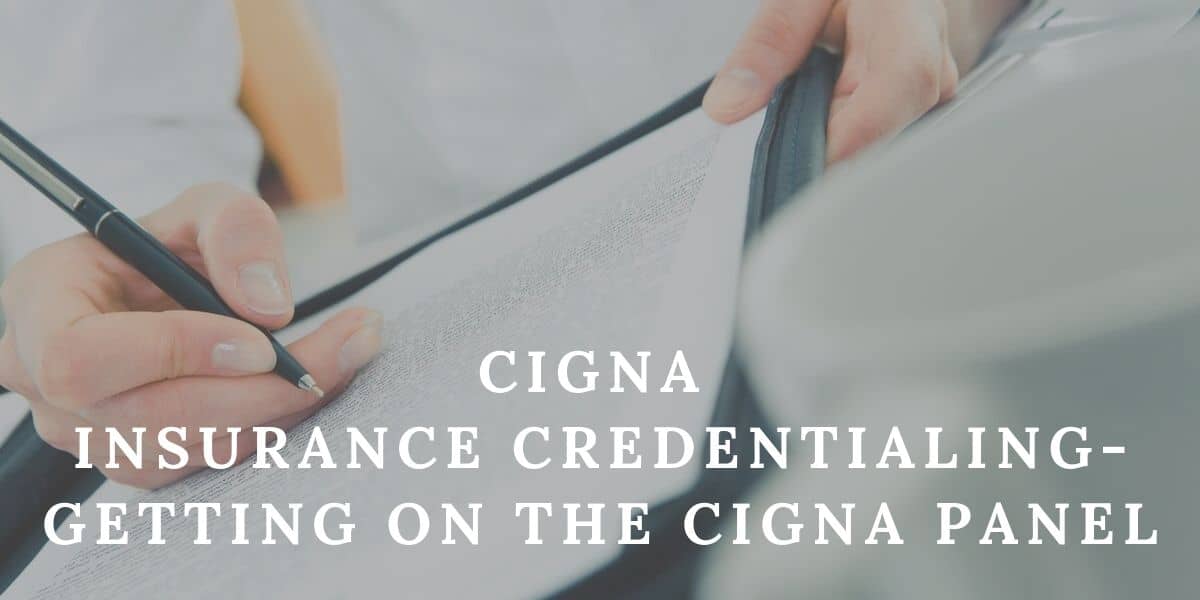 Cigna Insurance Credentialing – Getting On the Cigna Panel
Let's discuss the Cigna Insurance Credentialing Process.
Cigna is a popular American health service organization based in suburban Bloomfield, Connecticut, and Philadelphia, Pennsylvania. Their insurance subsidiaries are major providers of mental, dental, accident, and life insurance to American citizens.
Cigna is known to provide Medicare and Medicaid programs to an individual in the U.S. and some international markets. Hence many physicians and medical practitioners want to become participants in the Cigna healthcare network. To become a participant, however, healthcare services need to apply for Cigna Insurance Provider Credentialing.
As we mentioned, Cigna has an extensive network of people who subscribe to their health insurance. If accepted as part of the network, a medical service provider naturally becomes an in-network provider and people with Cigna plan will be more inclined to use their particular medical service.
The Process to Apply For Cigna Health Insurance Provider Credentialing
The entire process of applying to get into any insurance provider network can be long and complicated. However, it is necessary to tap into those clients who have insurance, thus making the process mandatory to run a successful medical practice.
1. Pre Application
Before applying, Cigna requires practitioners to handover some necessary information to confirm that the applying practitioner is meeting basic guidelines of insurance credentialing with Cigna.
A Cigna health Insurance Credentialing representative is assigned to the practitioner who informs whether the applying party meets all the mandatory guidelines or not.
2. Submit Your Application
Once the practitioner is deemed compliant with Cigna's guidelines, they send an e-mail with an application packet containing all the information needed to get started.
If the application information already exists on the CAQH aka Council for Affordable Quality Healthcare exists on the CAQH or One Healthport website, then Cigna Insurance Credentialing will with the applying parties permission, proceed to access it electronically.
The Following application information is required from the applying party, depending on:
State Medical or appropriate professional License
Drug Enforcement Agency Certificate (Mandatory)
Controlled Dangerous Substances Certificate (Mandatory)
Cigna participation in-hospital clinical privileges
letter of interest for insurance credentialing for Cigna
Board Certification Status
Professional and Educational Training
Work History
Malpractice Claims History
Adequate Malpractice Insurance
Prior Sanctioning Activities
3. Follow Up
Once Cigna receives the application packet, they will start the credentialing process. The entire process will take 45 to 60 days to complete.
During this time, the applying party will receive e-mails regarding:
Confirmation of Application received
Request any missing documentation or application information. If any fundamental document or information is found to be absent during the process, Cigna Insurance Credentialing will send a notification, notifying about the closure of that particular application.
Constant updates about the status of an application, including delays if any.
4. Cigna Approval
If Cigna approves a particular practitioner's application, the practitioner becomes an in-network provider with Cigna. Cigna will update the provider information in their database within the next 10 business days.
Being a Cigna Insurance Credentialing in-network provider can be a very long and tedious process. The entire process requires at least 90 – 120 days to be completed and approved. There is a lot of paperwork, which makes the whole process quite frustrating for medical practitioners who want to accept clients with medical insurance. That is where the professional assistance of DENmaar comes into play.
With the help of our credentialing experts, we can walk you through the entire process by accomplishing tasks like updating credentialing with insurance Cigna, without any complications and hassle so that you can work on other core areas of your medical practice.
Error: Contact form not found.
Related Posts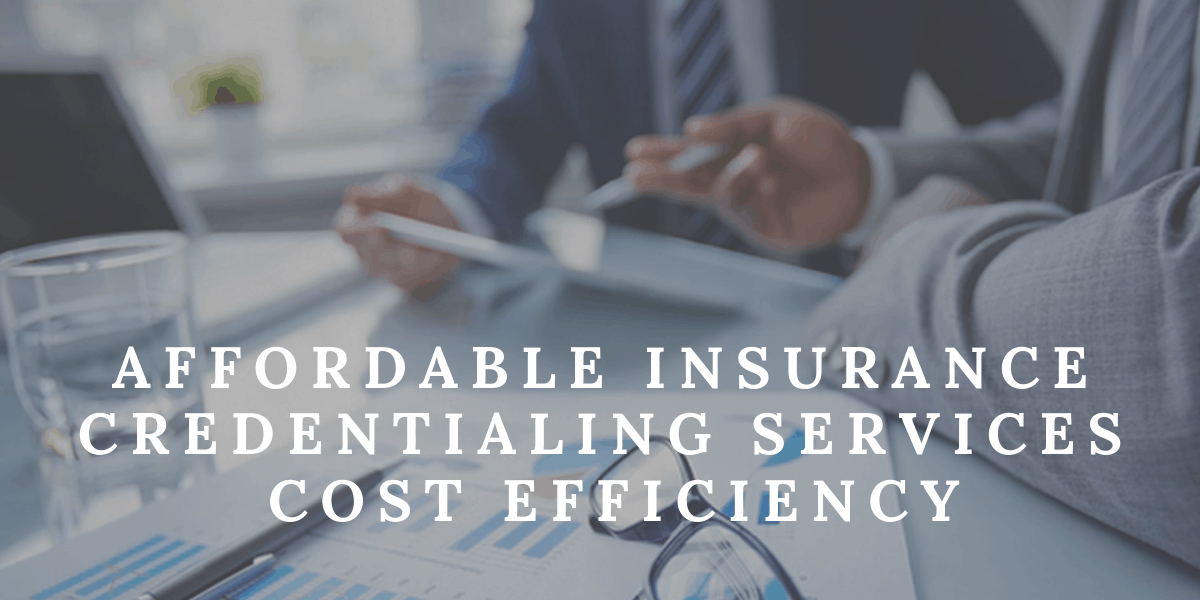 Given the lengthy, tedious nature of Affordable Insurance Credentialing Services,...