Best Practices to Avoid Payer Rejection During Enrollment
Getting enrolled into an insurance company's network isn't an easy task. Throughout the process, you'll find that you have very little control over the outcome of the entire proceedings. You'll find yourself at odds with the insurance companies whose network you so desperately want to join. Chances are that things might not pan out as you'd hoped.
Payer rejection is a reality that most providers do not want to ever encounter. Sadly, hearing a straightforward 'No' from payers after a very lengthy application process is more common than you can imagine. Most of the times providers have no clue what led to the rejection. What exactly went wrong that warranted the denial of an application? You'll probably never know.
You can take solace in the fact that you are not the only healthcare provider in America that had to go through this ordeal. Getting paneled is not easy. It isn't impossible either or as complicated as most people spell it out to be. There are a few steps or measures a provider can take to overcome a denial during enrollment.
This article will give you a peek at those tips, but first… let's understand why application denials even happen in the first place.
Reasons for Insurance Panel Denials
You have to understand that insurance companies have the ultimate power to set and adjust the number of providers they accommodate into their network. Payers want to save costs for themselves while at the same time trying to fulfill the promise of better healthcare that they've made to their enrollees. As such, payers have a plethora of reasons to deny applications.
They can reject an application because of an error in the application, wrong or missing information, or if the provider doesn't meet the dictated qualification criteria. Payers may also reject an application if they are currently not accepting providers belonging to a specific demographic.
Read More: Importance of Medical Credentialing
Other typical reasons for payer rejection maybe because of the following:
•

Failure to meet provider standards as dictated by the payer.

•

Over-saturation of a provider type pertaining to a service area or community.

•

The provider failed to comply with the payer's conditions of participation.

•

The provider failed to meet requirements pertaining to out-of-state enrollments.
Persistence is Key to Overcoming Payer Rejection
Normally it's typical of providers to simply give up once their application has been rejected. However, what they aren't aware of is that they still have time to turn the tides in their favor. There are, in fact, a ton of things you can resort to in a bid to overturn your rejection. We know this can be daunting. As such, we highly recommend hiring a credentialing specialist to advocate at the behest of your case in front of the payers.
To begin with, try to request a face-to-face meeting or a conference call with the decision-makers to clearly convey your case. Remember, persistence is the key. Do not take 'no' for an answer. Reach out to the authorized personnel in the payer's office to understand why your application was rejected and what you can do to fix the situation.
You can use LinkedIn to find the right people to talk to. For instance, go to LinkedIn and search employee titles under the payer's company name. Try to connect with provider management representatives and initiate a conversation with them.
Most of the time, the reason behind denials has to do with the provider type. In such a scenario, providing more information even though the payers haven't asked for it can make a lot of difference. Convey the demographic and the patient population you serve as a healthcare provider. This is more important if the demographic is related to any of the following:
•

Non-English-speaking communities.

•

Rural

•

Disabled

•

Geriatric

•

Pediatric

•

Chronic Condition
Steps to Take for Simple Provider Enrollment
You can try several things to get yourself enrolled successfully on the insurance company's panel. A few of the things you can try are as follows:
•

Get letters that convey support from the community you serve.

•

Seek a second-level appeal from a decision-maker or manager of the insurance company.

•

Suggest a trial period where you will only serve a select number of patients, offering free comparison analysis when that period has concluded.

•

Make use of a phone instead of email or letters to clearly convey your message.

•

Request a face-to-face meeting and set up a conference call.

•

Compose a letter that shines a positive spotlight on the services of your practice or clinic.

•

Host an in-service visit to help payers better understand your services.
Learn more on Medical Credentialing Process
Getting paneled with an insurance company is no child's play. It is an excruciatingly long process with multiple moving parts. One wrong move and you must undertake the entire enrollment process all over again, which can be both time-consuming and costly. As such, it is in your best interest to seek the help of credentialing specialists to guide you throughout the process.
This is where DENmaar's provider credentialing services come into play. DENmaar is home to highly qualified credentialing experts that shoulder the responsibility of provider enrollment on your behalf. We do not rest until your place on the payer's panel is secure.
To learn more about our credentialing and provider enrollment services, we recommend you contact us today.
Related Posts
Getting enrolled into an insurance company's network isn't an easy task....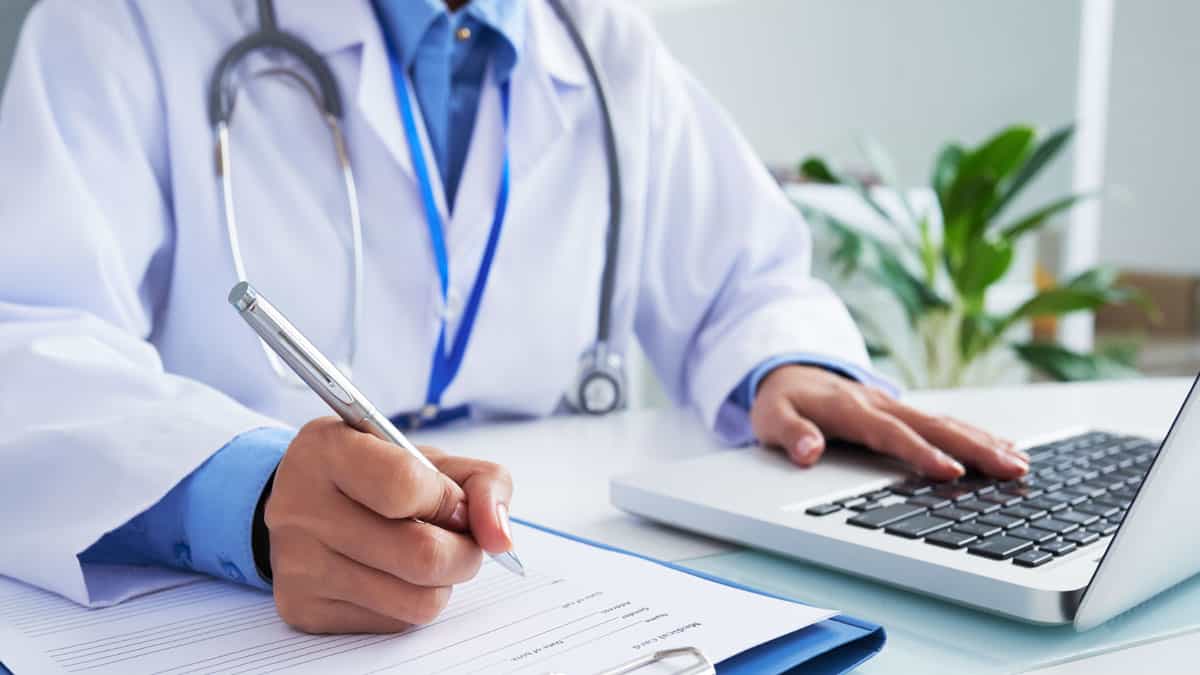 You would be wrong to assume that the credentialing process is over once a...