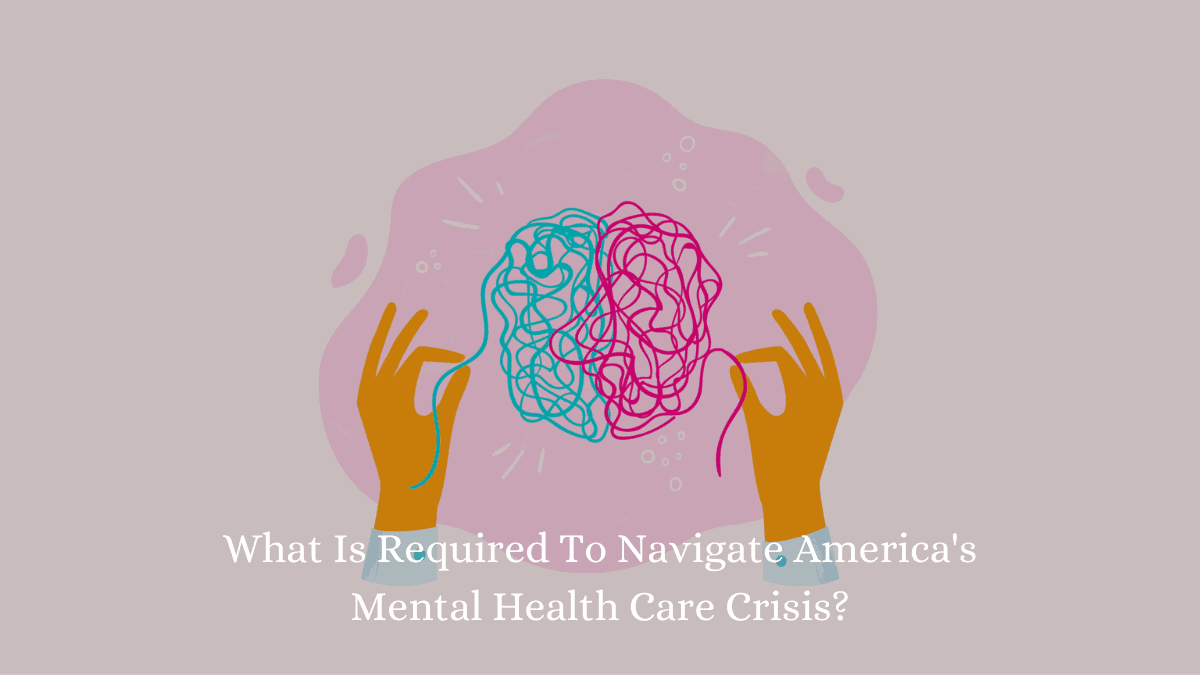 What Is Required to Navigate America's Mental Health Care Crisis?
The demand for mental health services gets increased rapidly. However, with a shortage of psychiatrists, how can we ensure that providers deliver the best possible care to their patients.
The United States is experiencing an increasingly acute mental health crisis. Between 2017 and 2018, one in five Americans had a mental illness, and the epidemic has exacerbated feelings of anxiety, depression, and isolation. According to Mental Health America, moderate to severe anxiety reached its peak in September 2020, with more than eight out of 10 people showing moderate to severe symptoms at anxiety and depression screening.
The mental health care supply chain is down. More and more people are taking professional care, but it has become harder to get the care they need. They've found providers that don't accept new patients, are out of the network, or just don't fit.
Today, 37% of the US population lives in areas with a shortage of mental health professionals. For example, there are only 30 psychologists for every 100,000 people compared to 156 primary care physicians for every 100,000 Americans. Moreover, there is a national psychiatrists shortage, but more than half of those who practice therapy accept insurance or Medicaid, making high-quality care prohibitively expensive for many. Because of this lack of access, 60% of adults in the United States do not receive treatment for diagnosable mental illness each year.
The crisis affects all Americans, not just those with mental health symptoms and their loved ones. Mental health symptoms adversely affect physical health, leading to higher costs for insurance companies and employers to care for. For instance, people with the major depressive disorder show a considerable increase in patients compared to the total population.
Examining mental health care deficiencies
There are two major priorities for resolving this crisis: increasing the number of mental health professionals and helping those existing ones to handle their cases better.
The first is a difficult task. It needs an average of eight years of higher education and medical school and four years of residency to become a licensed psychiatrist. Even as new psychiatrists enter the field, more than 60% of psychiatrists are now 55 or older and rapidly retire. The fourth-oldest group in medical specialties will create a potential shortage of 6,000 to 15,000 psychiatrists by 2025.
This deficiency will put more pressure on the practice of psychiatrists. Fifteen-minute visits every three months have become the norm in many places, where there is not enough time to correctly complete the progress record, let alone provide high-quality medical care. The right long-term solution is to enable psychiatrists with technology and appropriate support functions instead of replacing them.
Innovation is needed, not first aid solutions.
There has been tremendous progress in increasing access from the adoption of telemedicine to premium consumer-focused therapy and mindfulness applications over the past decade. However, this is not enough.
Historically, the opportunities for psychiatrists have not presented themselves in a flexible, clinically driven way. High-quality providers are usually only available for hospitalized patients or on an out-of-network basis. Moreover, many find it challenging for
Opening a private practice with low reimbursement rates for services
Handling the burden of coordinating with insurance companies
Working on the subsequent administrative tasks that follow every day
All the above factors can be stressful for psychiatrists, preventing them from giving remedies to their patients.
A blood test cannot diagnose depression, and psychiatrists do not have the right tools to track their patients' progress. In addition, psychiatry lacks transparency and data for determining outcomes instead of most other disciplines. Research executed by the Centers for Disease Control and Prevention (CDC) found that almost 60% of psychiatrists do not use an approved electronic health records system, and 40% do not use it at all – meaning they are still writing on paper.
Technology can go a long way in more stressful aspects of managing mental health practices, including billing, insurance, and appointment schedules. But these measures have more potential, allowing providers to gain in-depth insights into their patients, track patient progress, enhance psychiatric practice, and achieve high-quality results.
Against the backdrop of the ever-increasing demand for the services of psychiatrists and mental health providers, it has become critical for providers to provide flexibility in treatment methods.
Who can be contacted to get the best mental health billing?
DENmaar provides an improved patient payment system, staff claim tools and quickly resolves the claim issues. Contact us today to do your credentialing using DENmaar's psychiatric billing process.
Related Posts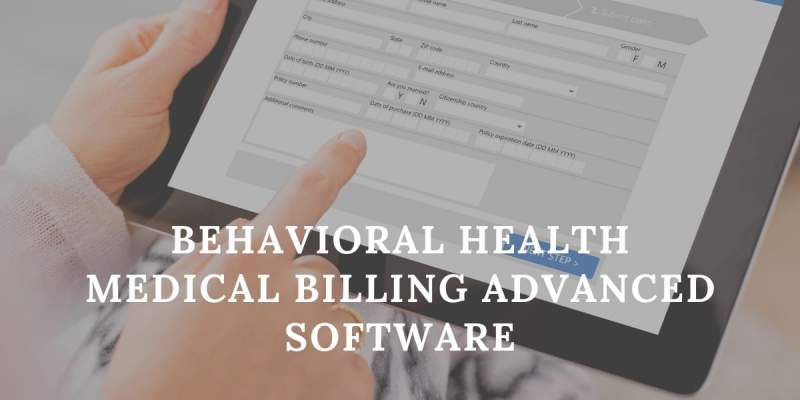 Behavioral Health Medical Billing Software has become a necessity in today's age...