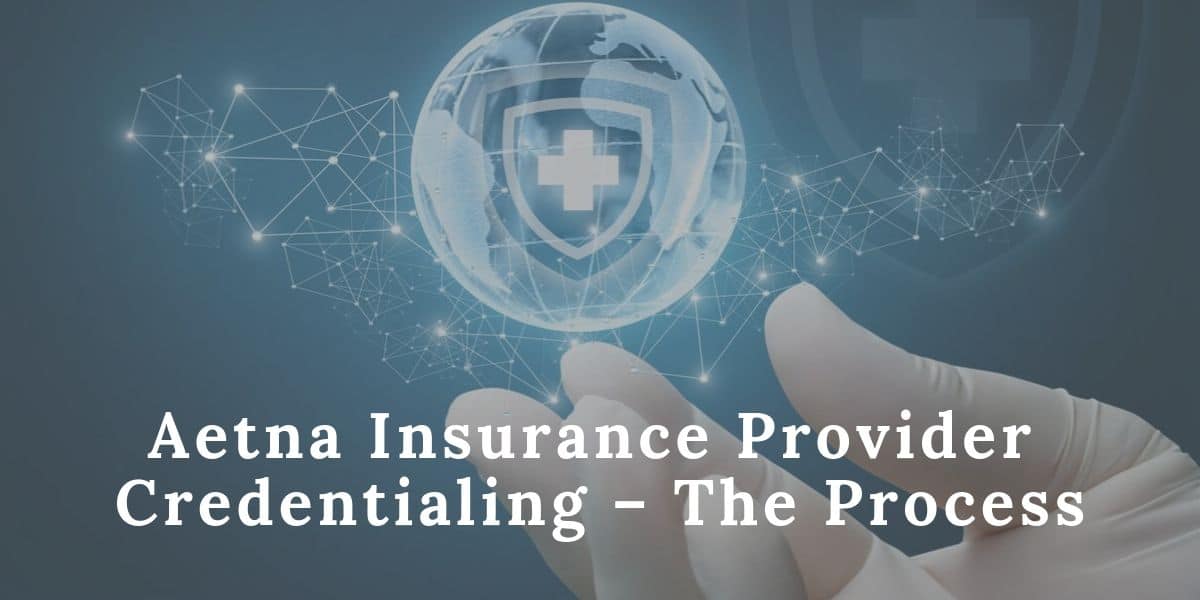 Aetna Insurance Provider Credentialing – The Process
Aetna Insurance Provider Credentialing is recognized as one of the leading providers of health insurance in the United States. Aetna continues to grow stronger, with millions of users enjoying its medical plan. Hence many physicians and medical practitioners want to become participants in the Aetna healthcare network. To become a participant, however, healthcare services need to apply for Aetna Insurance Provider Credentialing.
Like we mentioned, Aetna behavioral health provider credentialing has an extensive network of people who subscribe to their health insurance. If accepted as part of the network, a medical service provider naturally becomes an in-network provider and people with Aetna plan will be more inclined to use their particular medical service.
The Process to Apply For Aetna Insurance Provider Credentialing
The entire process of applying to get into any insurance providers network can be long and complicated. However, it is necessary to tap into those clients who have insurance, thus making the process mandatory to run a successful medical practice.
1. Obtain a National Provider Identifier
The NPI, also known as National Provider Identifier, is a ten-digit unique identification number used to replace provider identifiers such as the unique provider identification number in HIPAA standard transactions.
Healthcare providers must obtain an NPI in accordance with HIPAA regulations. AN NPI should be obtained before applying to get into the Aetna network.
2. Request for Participation
Aetna requires any medical provider with interest in participating in their network to first submit a request for participation before filling up the application. This request is then later assessed by Aetna to determine a need for the participating provider in the area of their practice.
The request can be submitted online on Aetna's website, or by contacting Aetna provider service center directly. It is crucial to have your medical office's tax I.D and medical license number in hand during the process. After review, Aetna will send your provider agreement via e-mail for signature.
3. Join CAQH UPD
The CAQH Unique provider data source is an online tool that conveniently gathers information required by health plans to obtain provider credentialing. The CAQH registration process prevents providers from submitting the same information to multiple health insurance plans. The medical practitioners are required to login to the CAQH page to complete and activate the registration process.
4. Completing the Application
Once you have obtained the NPI, and have completed the registration process with CAQH, the next step is to authorize Aetna to gain access to your enrollment application and other information. The entire application now takes place online and can be completed in less than two hours. The Aetna module is designed to save your application form automatically if multiple sessions are necessary.
5. Documentation
All supporting documents required for assessment should be submitted to CAQH. The documents needed are Curriculum Vitae, Medical License, DEA certificate, CDC Certificate, IRS Form W-9, Malpractice Insurance face sheet, etc. Aetna is very particular about who they include in their in-network. Their CVO uses strict guidelines to evaluate each medical practitioner's qualifications, reputation, and competence.
Whom We Help with Aetna Credentialing & Enrollment
•     

Physician Assistants

•     

Urgent Care Facilities

•     

Therapists

•     

Audiologists

•     

Physical, Occupational, and Speech Therapists
Join Aetna as an In-Network Provider with DENmaar
Being an Aetna in-network provider can be a very long and tedious process. The entire process requires at least 90 – 120 days to be completed and approved. There is a lot of paperwork, which makes the whole process quite frustrating for medical practitioners who want to accept clients with medical insurance. Aetna's network is extensive, and harbors other insurance companies as well. you can get Meritain health insurance credentialing, Coventry insurance credentialing services etc. with the help of Aetna. That is where the professional assistance of DENmaar comes into play. With the help of our credentialing experts, we can walk you through the entire process without and complications and hassle so that you can work on other core areas of your medical practice.
Error: Contact form not found.
Related Posts
Addiction Treatment Credentialing have become absolutely necessary for medical...