Top 10 advantages of outsourcing your behavioral health billing
Why Outsourcing Your Behavioral Health Billing Is Beneficial
Healthcare is complicated, especially with many regulations that constantly add additional layers. Healthcare providers spend more time and resources organizing patient care and can use this time better. Using a qualified, outsourced behavioral security billing company can serve you well while reducing your workload, experiencing less disruption, and increasing your profitability.
10 Benefits of Outsourcing Your Behavioral Health Bills
1. Reduce staff costs.
When you outsource behavioral/mental health billing, you are not responsible for employee health care, acquisition costs, PTO (Paid Time Off), and other employee costs. The resources required to manage the behavioral health insurance process are high. Another point of using this behavioral billing solution is the cost-sharing model. It allows billing costs based on your size and revenue. It is advantageous if you have a low-income month; no fixed price will be associated with your billing.
2. Improve the revenue cycle.
As behavioral health providers' legal and administrative terms grow and the claims process becomes more complex, working with a skilled and trained behavioral health billing company can provide significant relief. RCM, or Behavioral Health Revenue Cycle Management, is a specific application explicitly designed for practices that treat patients with behavioral issues. It helps with payment methods and claims processing more than a generic billing app. It will significantly improve revenue cycle management.
3. Keep patient data secure.
Internet security is one of the main concerns preventing doctors from outsourcing medical billing. Protecting patient and practice data is critical. All professional medical billing companies are responsible for safeguarding all patient information (HIPAA compliance).
4. Reduce employee errors.
Even the most minor fatal mistake can cause an insurance company to deny a medical billing claim; someone on your staff will correct the error, resubmit the application and wait for the revised application to be accepted and processed. Working with a specialized provider reduces employee errors, as they have more experience working with invoicing and have gone through a much greater training process than your in-house team.
5. More consistency.
Due to unplanned staff changes or staff absences, internal billing is at high risk of disrupting your practice revenue. Our outsourced medical billing services provide an entire team of experienced people to ensure your claims are prepared efficiently, reducing the likelihood of disruption to your practice cash flow.
6. Better handling of claims.
Prompt and accurate payment of each insurance claim is essential to optimizing the medical office's cash flow. Time is precious, and healthcare workers typically do not have the luxury of reviewing and following up on every claim. Let's face it, healthcare professionals and their support staff are often pulled in different directions. But you must submit these claims as quickly and accurately as possible the first time. Otherwise, unpaid claims can quickly deprive the office of resources you can apply elsewhere. Forcing you to make numerous phone calls to insurance providers only wastes more time and increases frustration. Healthcare providers should consider outsourcing this function to reduce the administrative burden on support staff. Good medical billing companies are quick, consistent, and accurate in filing and processing insurance claims.
7. Transparency.
Others think outsourcing billing means relinquishing control and power to your practice, but that's only partially true. When you outsource billing, you get more control and transparency. You may review the data collected or monitor the processing at any time at your discretion. It gives you an up-to-date assessment of how and when to handle your clinic bills.
8. Increase profits.
Due to inefficient, inadequate, or incorrect claims, medical providers lose revenue. However, this is not the case if you outsource billing to a pool of eligible behavioral health billers. 
These outpatient behavioral health billing professionals are simply experts and far more skilled than your in-house staff. They are adept at handling appeals and reversing denials. They have the insight and experience to identify specific areas of weakness, reduce recurring claims errors and ensure more claims are completed (paid) on the first attempt.
9. Knowledgeable.
Behavioral health external billing solutions come with a wealth of knowledge. They understand the various intricacies of invoicing insurance and know to check trends and spot industry shifts. Longevity is not unusual in this niche area; However, it is necessary. The results from longevity and experience are priceless. Understanding historical trends for each insurance company, the amount paid, accurate printing of documents, etc., can significantly impact your BHO's ability to collect insurance.
10. Fast action.
Automating routine administrative tasks makes your work more productive and valuable. Automating the same-day claims submission process will increase cash flow. A certified paper claim can take at least two months to travel through all channels before you receive payment. Submitting a clean claim, properly coded for maximum benefit and supported with electronic health records, can result in full reimbursement in a shorter period.
Conclusion
There are many great reasons to outsource your behavioral health bills to a professional group. It makes sense to outsource revenue cycle management services to a third party, which puts less strain on your internal resources. DENmaar provides behavioral/mental health billing services to many behavioral health treatment centers and has many years of experience.
We, DENmaar, can provide these services quickly and affordably, with all kinds of benefits that will accrue to your practice. It has a skilled team of billing and certification professionals dedicated to your medical practice with the expertise in medical billing, accreditation, EMR, and EHR you need. Call us now!
Related Posts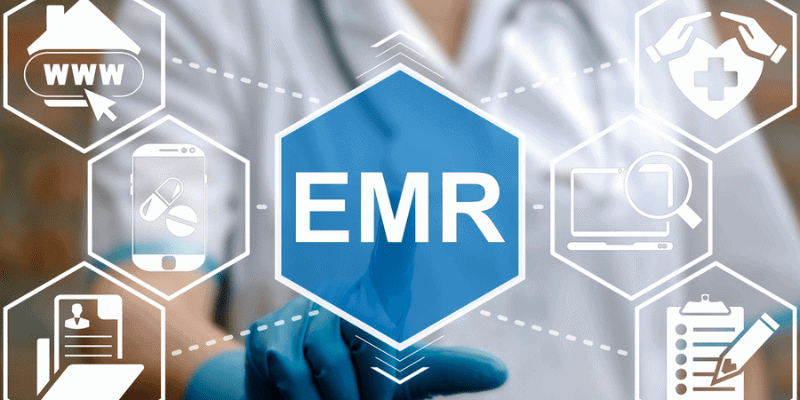 Electronic medical recordsElectronic Medical Records (EMR) stores and...