Insurance Credentialing for therapists
Revenue Cycle Management (RCM)
Verification of Insurance Eligibility
Indexing Medical Records
Data Conversion
Medical Coding Services
Best Insurance Credentialing Services For Therapists
Effective insurance paneling for therapists is imperative to improving practice performance. Without proper registration, insurance companies may delay or deny payments even if the doctor is competent and can provide medically necessary services. Best insurance panels for therapists verify that a physician meets the payer's criteria by reviewing an individual's licensure, experience, certification, education, training, affiliation, malpractice, adverse clinical events, and judgment.
We at DENmaar provide insurance credentialing for physical therapists, helping service providers generate better revenue. Our services simplify the payer enrollment process when doctors start their first practice, Transit from one practice to another, add a new doctor to an existing group, and want to register with a new payer.
The Medical insurance credentialing process for therapists is a highly detail-oriented process that requires constant attention. After submitting the required documents, our credentialing coordinator monitors the application status and addresses any additional requirements daily to ensure accurate and timely acceptance of each network. The complexities of adopting a group practice or facility are incredibly time-consuming. We can work with each provider or office management staff to retrieve all the necessary information for the applications. We ensure that the providers are in proper network condition to provide services at the facility. Our team has experience paneling mental health therapists, for all types of licenses, insurances, and various business structures.
DENmaar is one of the best insurance credentialing companies for therapists in the US.
Fully Automated
System at Your Service

Individual/Group Provider Enrollment
We assist the physicians/providers in enrolling and attesting with the payer's network to offer services to the patients who are members of the payer's plans.
CAQH Completion and Management
We assist you in completing, updating, and maintaining your CAQH profile to obtain a CAQH ID and help with insurance certification, contracting, and registration.

Primary Source Verification
We verify credentials such as training, certification, education, licensure, etc., with the primary source to improve care quality and decrease liability risk.
Hospital Privileging
We assist in authorizing the health care practitioner's specific scope and content of patient care services to ensure that they are appropriately licensed, carry malpractice insurance, and meet hospital requirements.
Who We Help With
Insurance Credentialing for Therapists
We simplify the insurance credentialing process for therapists for the following entities.
Physical Therapists
Occupational Therapists
Speech Therapists
Behavioral Therapists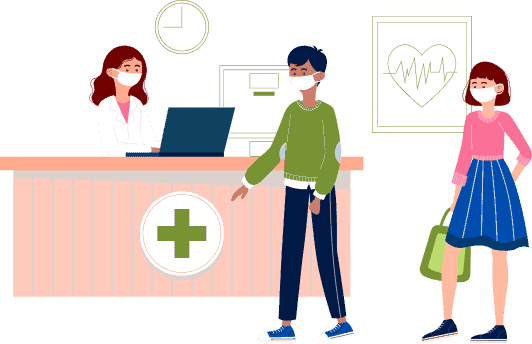 Cigna
Aetna
Anthem
Blue Cross Blue Shield (BCBS)
Humana
Medicaid
Insurance carriers we support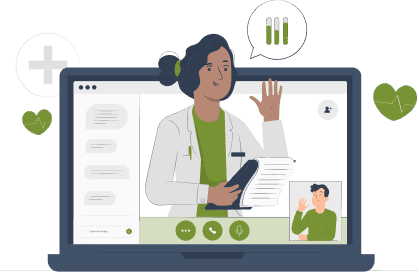 Medicare
Optum
Oscar
Tricare
UMR
United Healthcare (UHC)
Who we help with Insurance Credentialing for Therapists
Getting accredited opens your doors to these patients as it is impossible to bill insurance companies without credentialing. The insurance credentialing process can be tedious, long, and frustrating, but everything else becomes more manageable once you're done. So save your time and ensure efficiency with us.
DENmaar's Insurance Credentialing Services for Therapists and their Benefits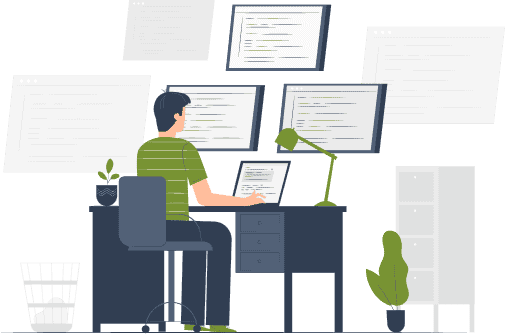 Substantial reduction in errors common in manual operations.
It helps medical practices focus on patient care and allows the medical center to collect, filter, report, and manage the accreditation process from an unbiased perspective.
A medical practice can also save millions of dollars in lawsuits and malpractice cases by ensuring that all healthcare providers working in their facilities are qualified and have their credentials verified.
It saves time and labor for health care providers, shortens the stage of diagnosis and treatment, and ensures timely payment.
The traditional credentialing process means many paper documents and files for different health care providers.
A central database helps prevent long-term formation, with easy access to analysis.
Why Choose an Insurance Credentialing Service
for Therapists?
Healthcare centers face the difficult task of insurance credentialing while increasing costs, be it operational costs or payments to healthcare providers for their services. A medical practice must ensure quality care, which can only happen when credentialed and skilled healthcare providers are employed. Only authorized doctors and staff should be allowed to operate to ensure proper diagnosis and treatment of patients to avoid medical malpractice.
Here is where DENmaar insurance credentialing services for therapists are needed. We have highly skilled insurance credentialing experts who undertake credentialing on your behalf. We take care of the paperwork, appeals, case follow-up, and handling claims denials. We ensure an error-free application process, significantly reducing your chances of rejection.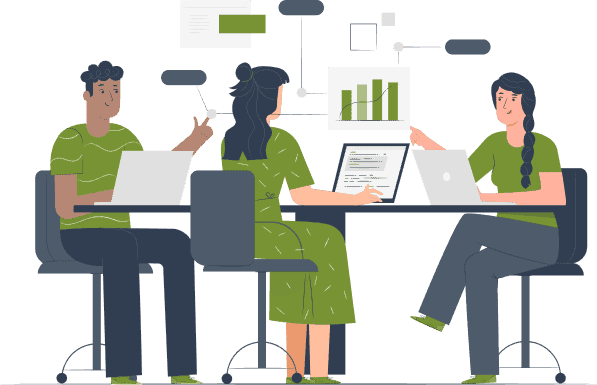 We continuously monitor the payers on your behalf and ensure your credentialing process is effective and successful. At DENmaar, we take your burden of credentialing and offer non-stop work until we make you a part of the insurance carrier's network.
Insurance Credentialing Services Therapists Can Depend On
Our web portal offers valuable articles and the latest news to provide the proper guidance and tips for making the credentialing process fruitful and effortless.
Refer to the below-mentioned articles to understand insurance credentialing services for therapists better:
Adding Therapists to Private Practice Insurance Credential
ABA Credentialing -The Importance of Credentialing
Aetna Provider Credentialing – The Process
Mental Health Credentialing – The Process
Cigna Credentialing – Getting On the Cigna Panel
BCBS Insurance Credentialing Services – The Procedure
Psychologists Insurance Credentialing Services
Affordable Insurance Credentialing Services-Cost Efficiency
Addiction Treatment Credentialing-Benefits of Credentialing
Humana Health Insurance Credentialing – Getting On the Panel
Credentialing Doctors to Your Group Practice
UMR Credentialing – The Process
CAQH Insurance Credentialing-It's Benefits in Credentialing
Insurance Credentialing Specialists – Its Importance
Oscar Credentialing – Getting on Insurance Panel
Insurance Credentialing and Contracting-Their Merits
Insurance credentialing 101 – Understanding Credentialing
Top Insurance Companies to Be Credentialed With
Bankers Life Insurance Credentialing – Getting on the Panel
Insurance Credentialing for Nurse Practitioners
Letter of Interest for Insurance Credentialing -Tips To Mind
We provide insurance credentialing services for therapists to remove the burden on our clients. Also, our services are offered at the best prices with advanced automation assistance and maximum efficiency.
We always strive hard and value each of your clients. Also, we work for you so that you do not miss even a single client whose value is more than the cost of credentialing.
Frequently Asked Questions
What is Insurance Credentialing For Therapists?
Insurance credentialing for therapists refer to verifying a licensed health care provider's education, training, and qualified professional history.
How often do therapists have to get credentialed?
Therapists have to be credentialed once in three years at least. Some perform even more often.
Why is credentialing so hard?
Credentialing is a process that needs more labor. You need people to manage the workflow, enter the data, fact-check the reporting, etc. Not having the appropriate staff allocation can lead to mistakes, which will lead to delays, ultimately impacting your revenue.