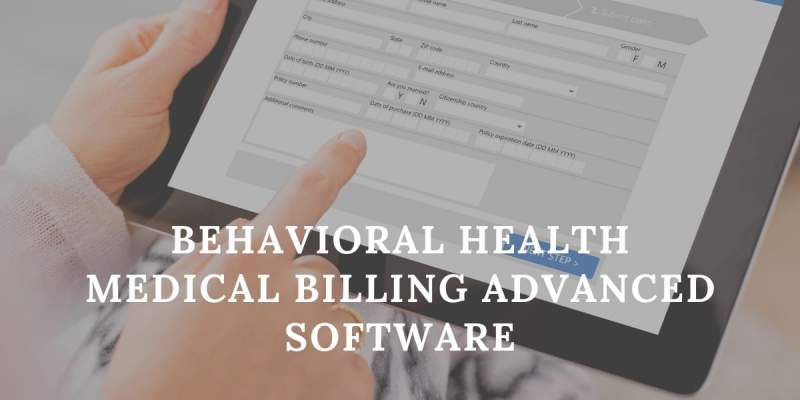 Behavioral Health Medical Billing Advanced Software
Behavioral Health Medical Billing Software has become a necessity in today's age of mobile technology. A behavioral health expert tends to a lot of clients, hence keeping track of payments and the process of billing and getting paid can become a headache.
On the other hand, Every healthcare provider is required to enroll in an insurance credentialing process to accept patients with insurance. Without credentialing a medical practice simply cannot exist. Behavioral network providers usually enroll with different networks than medical providers. And, that is just the icing of their billing related hassles.
Keeping this frustration in mind, DENmaar set on a course to bring the mental health industry a billing software that would work to rid mental health practitioners of their payment-related hassles. Our billing software comes with an easy to comprehend user interface that would fit right in with your daily medical choirs.
DENmaar's Mental Health Medical Billing Software can help you get in-network with the nation's most prominent medical plans, and also take care of other activities like scheduling and of course billing. Most commercial network plans have a separate network for behavioral health providers.
DENmaar has the credentialing experts who have experience with psychiatrists and psychologists to offer you a product that gives you the medical billing system your practice needs and deserves. With our billing software, you don't have to worry about any paperwork, thus saving you valuable time and Money, our automated system takes care of everything.
Whether you are looking to outsource your billing or looking for a better billing company, DENmaar is your solution to a better behavioral health medical billing software.
Automated Behavioral Health Medical Billing at Your Service
1. Access to Credentialing Experts
Our teams of insurance credentialing experts are always at your service to provide you advice on which insurers to choose and help you get in a network quickly. Our experts have experience working with Medicare, Medicaid, and other commercial health insurance programs.
2. Real-Time Access
DENmaar's credentialing portal offers you a fully automated system which allows you to monitor your progress. You get real-time access to all your information, files, the status of an application. You can log in anytime you want to retrieve or monitor your data.
3. Behavioral Health Networks
We are well aware behavioral health networks enrollment procedure. We have experience working with specialty networks that serve behavioral health networks specifically. This helps you save a lot of time and money on the extensive enrollment procedure.
4. UP-TO-DATE CAQH
As many insurers use CAQH for their credentialing process, DENmaar helps you create, update, and keep your CAQH current.
5. Automated PAR Status Updates
DENmaar's RCM portal allows you to be up to speed with credentialing application status.
6. Expiring Documents Alerts
Our automated alerts feature promptly sends you an email notifying you about any imminent document expiry dates. DENmaar will also handle all your insurance panel revalidations, so you never have to go through the hassle of getting credentialed again.
Why Choose DENmaar?
DENmaar has been working in the behavioral health industry and understands the challenges of a practitioner engaged in that practice. Our medical billing software was designed and constructed keeping mental health billing in mind. With our software now launched for both Android and iOS devices, we hope to bring our billing application to all practices who seek a solution to their billing hassles.
Related Posts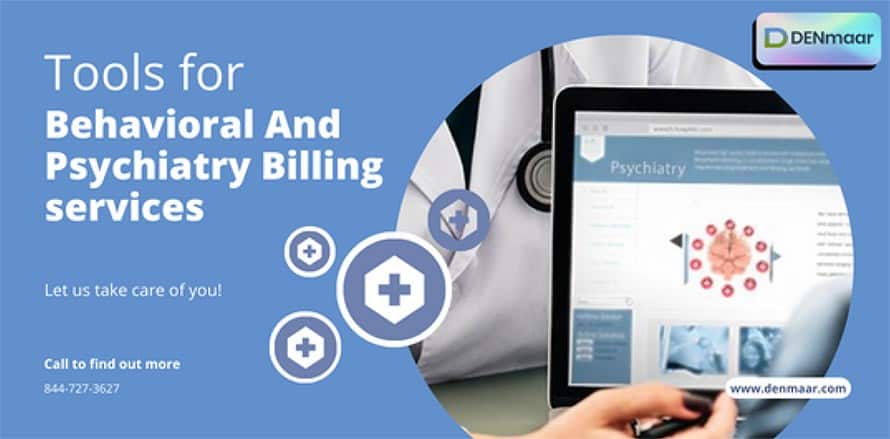 DENmaar provides a suite of mHealth IT solutions and services.Since 2008...