CAQH Insurance Credentialing-It's Benefits in Credentialing
Let's understand what CAQH insurance credentialing is and how to complete the CAQH profile
efficiently.
CAQH, aka Council for affordable quality healthcare, is essentially an online database that contains vital provider information. It is through the CAQH portal that providers grant insurance companies access to their documents, thus making the entire acquisition process quite efficient.
As of 2019, Almost 90 % of all National Health Insurance Companies use CAQH as their primary database for provider information. This includes over 900 health plans, hospitals, and healthcare organizations.
Benefits if Insurance Credentialing with CAQH
The CAQH was founded with a simple objective in mind, to simplify the data gathering process and allow physicians and other healthcare providers with a single source to submit their information. Without CAQH, a typical physician would have to apply separately to multiple insurance companies, each with their own time-consuming process.
However, with CAQH insurance credentialing, this process is simplified, and the time taken for the processing of applications is significantly reduced.
Another benefit of CAQH insurance credentialing is the security the portal offers its users. The CAQH database resides in a secure network operations network. All information here flows to and fro through redundant firewalls. Strict measures like secure internet access, use of passwords, electronic signatures, SSL certificates ensure that the data is only accessed by authentic users.
No cost is incurred by the providers to use the database, whereas health plans and other healthcare providers pay a certain fee per provider to access information.
Completing The Insurance Credentialing CAQH profile.
Completing the CAQH profile is a crucial step in achieving the credentialing process.
There are three steps to get acquainted with the CAQH system. They are as follows.
1) Getting a CAQH Number
There is a higher chance that the insurance company a provider wants to get into a panel that uses CAQH as its provider information database. Check the list of participating organizations on the Council for affordable quality healthcare website to make sure. If your insurance company does use CAQH, then you will receive a CAQH ID number via mail.
Alternatively, you can also self-register with the CAQH portal to get the CAQH number before applying for credentialing.
The number is significant and should not be lost as it will come in handy while re-attesting the information later down the line.
2) Keeping Information Ready
It is recommended to have all the information ready to complete the CAQH profile. The following are the information required:
 Basic Personal Information
 Education and Training Information
 Specialties and Board Certification
 Malpractice Insurance Information
 Work History and References
 Disclosure and Malpractice History
Here are some materials you'll need:
 CV or Resume
 Malpractice or Insurance Policies
 Drug Enforcement Administration Certificate
 State Licenses
 W9'S
 Various applicable ID numbers
The information on your CV/ Bio Data needs to be perfect and devoid of any errors. It is mandatory to use dates in the CV complying with the following format – MM/YYYY. There should be no gaps in employment. If your date isn't formatted correctly, or the gaps in your employment are not filled, then your application will be rejected.
3) Completing the Profile
Once we have all the information required to complete the CAQH profile, it's time to complete it. It is recommended to undertake this process online. The paper-laden method is simply too chaotic to be conducted with efficiency.
It is not mandatory to finish the CAQH profile in one sitting. The application can be saved to be completed on a later date. Once the information is provided, the website will ask you to review the application and attest to its validity.
Once completed, you will have to choose who gets to access it. CAQH portal gives you two options.
Allow any insurance company that indicates they would like to allow you on their panel to have access to it.
Manually choose which panels you would like to have access to your information on CAQH portal.
Although the process is complete, you mustn't lose your approved information. You will be required to re-attest to the information quarterly.
 
CAQH Insurance Credentialing With Denmaar
To complete the CAQH profile efficiently, you need a third-party provider you can trust. Denmaar with years of experience to its credit can help you complete the CAQH profile to make your credentialing experience as convenient and hassle-free as possible.
Related Posts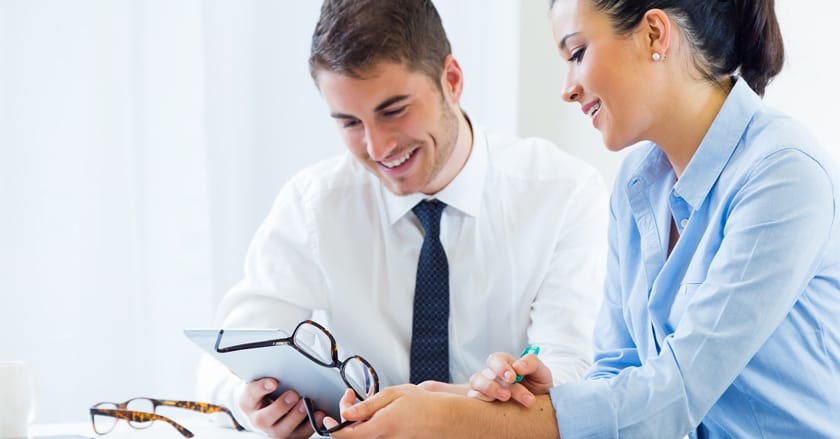 Revenue Cycle Management (RCM)Verification of Insurance EligibilityIndexing...