Nurse Practitioner Credentialing: Why is It Vital for Nurses and Healthcare Organizations?
Credentialing is usually considered to be a process only meant for physicians. This cannot be any further from the truth. In fact, credentialing is equally important for all sorts of practitioners who participate in the provision of patient care, this also includes nurses. There are immense benefits to be enjoyed by a nurse who is credentialed. They can work towards advancing their career with recognized achievements and contribute to their own professional growth.
What is Nurse Credentialing?
Simply put, the nurse credentialing process involves the verification of an applicant nurse's certifications and qualifications. This includes reference checks, verification of board-earned certifications, licensure, and educational qualifications, among many other things. This is usually done to ensure a nurse or physician is capable of providing healthcare to their patients.
Read More: Credentialing Process Checklist
Furthermore, it is mandatory for a nurse to be credentialed for a hospital or practice to be able to bill an insurance company or government agency.
What are the Benefits of Nurse Practitioner Credentialing?
Like we mentioned before, Credentialing is as fundamental for nurses as it is for physicians and equally beneficial. The following benefits await those nurses who are credentialed:
•

Professional Career Growth

•

Highlight Unique Skillsets

•

Helps employers reduce their administrative burden

•

Assure patients that their nurse is capable of taking care of them.

•

Give nurses a sense of accomplishment

•

Display a nurse's commitment to his or her job.
Certification is an integral part of nurse practitioner credentialing. CEU credits, for instance, are important if a nurse wants to renew his or her license. Nurses are required to acquire certifications, which are specific to the scope of practice they indulge in. This is important if they want to continue pursuing their education or demonstrate their knowledge and skill set. Certifications are indirectly connected to the improved patient outcome as a certified nurse is better equipped with an expanded set of skills to take relatively better care of the patients they are in charge of.
Needless to say, certifications also improve the chances of a nurse getting employed. It increases their perceived value in the eyes of an employer. There is ample evidence throughout history that proves that nurses with credentials are far more likely to get hired than nurses without any certifications. Credentialed nurses are already assumed by hiring managers to possess the ideal knowledge and skill set needed to operate in complex patient care circumstances.
Aside from improving a nurse's chances of getting hired, credentialing can also help boost a nurse's average earned income. Certified nurses are believed to earn $10000 more annually than their non-certified counterparts.
This proves how important credentialing is to nurses. As such, it is important they get credentialed to enjoy an easy career ahead. That being said, getting credentialed comes with challenges of its own. The process can be far too time-consuming and frustratingly complex.
What is the Credentialing Process for Nurse Practitioners?
The credentialing process for nurse practitioners involves the following steps:
•

Select a certification body and apply

•

Send required information for verification

•

Participate in the exam

•

Get official certification

•

Go to the state board of nursing to apply for nurse licensure

•

Wait to receive the licensure for the board of nursing

•

Apply for a DEA and a controlled dangerous substance certificate

•

Apply for an NPI number
The applicant or the employer of the nurse should make sure all information submitted for verification is correct and complete. Any missing or erroneous details in the information submitted could result in the application getting rejected.
Unless the credentialing process is complete, the nurse practitioner cannot receive reimbursements for the services they render.
How long does the Credentialing Process take for New Nurse Practitioners?
The credentialing process can take anywhere between two to three weeks.
So as you can see, acquiring primary source verification for all nurse practitioners currently employed can be time-consuming for employers. The excruciatingly long process could result in delayed reimbursements and even delay the on-boarding process of a much-needed nurse to the staff.
This is why it is only wise to let a reputed third-party credentialing service provider handle the task at your behest. This is where DENmaar comes into play. With years of experience, our credentialing specialists at DENmaar can help your hospital and medical practice with the nurse credentialing process from start to finish.
You can explore our website to learn more or contact us now to get in touch with one of our representatives.
Related Posts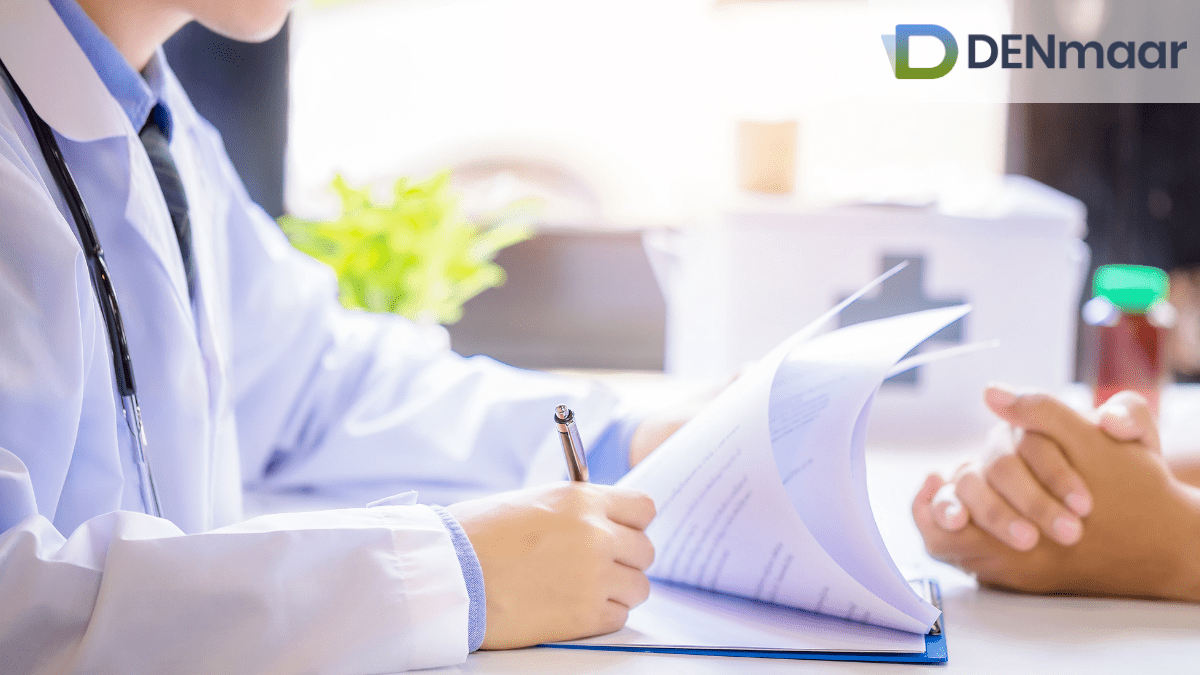 Credentialing issues in healthcare are extremely common. In fact, the process of...