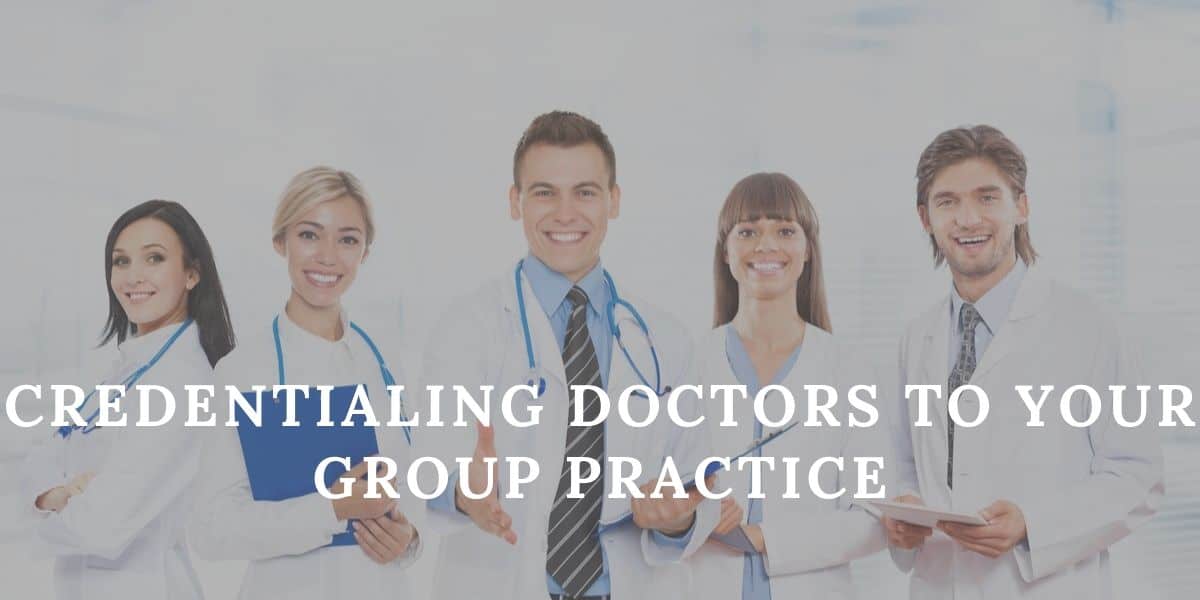 Credentialing Doctors to Your Group Practice
You have just started a new practice, and you now want to learn about the process of Credentialing Doctors to your group practice. There are many questions that storm the mind before the inception of such a process. Where to begin? Whom to approach? What insurance panels to choose, or how to panel with an insurance company?
The question can be baffling and complex, but not as complicated as the process itself. Those who have undertaken the process know-how stretched out and overwhelmingly complex it actually is. With lots of paperwork, constant follow-ups, and increased risk of loss of documents, it is one hell of an undertaking; many practices wish they would never have to go through. Thankfully, there are third-party Insurance credentialing service providers that can help you immensely with the entire dreadful process by avoiding all of its hassles.
Let's look at some of the main questions that practices have with regards to insurance credentialing for physicians.
How to Know Which Insurance Companies to Panel With?
You start by asking your colleagues in the same field, or the providers in your own locality about which insurance they are using. Find out all the pros and cons of the insurance companies from them like their rates, promptness of payment, etc. Know which physician credentialing insurance companies are popular in your locality, and which have the most clients' coverage.
Should You Set Up a Group Contract with Insurance Company?
Some insurance companies allow group contracts, and some don't. It varies from one company to the other. What is more important to consider is that your clinicians get credentialed using the practices NPI2 and tax ID, and not their own social security numbers. You don't want to chase all of your clinicians for the checks that were supposed to come to you. Let your clinicians fill out their w9 form with your name, TIN, and address, so insurers know to send the checks to you and not them.
Another benefit of applying as a group is that it is easier to negotiate rates this way than it is to negotiate to be a solo provider. Also, the process of adding clinicians is easier and less time-consuming.
What to do once clinicians have completed their application to participate?
Documents get lost all the time during the process of credentialing. In such a scenario, it is important to follow up with the provider relations departments regarding the receiving of a document. Follow up every week, but do not do it constantly so as not to annoy the already irate officials.
Like we said before, the entire credentialing Doctors process is not without its hassle. We would suggest putting together a Credentialing packet for all your clients with all the credentialing Doctors related information they will need. This will make the entire process easier as every entering therapist will have the knowledge needed for their individual credentialing requirements.
With the help of Denmaar's credentialing experts,we can walk you through the entire process without any complications and hassle so that you can work on other core areas of your medical practice. You deserve the best physician insurance credentialing services, and we know how to deliver it.
Related Posts
Addiction Treatment Credentialing have become absolutely necessary for medical...