Denmaar offers Mental Health Medical Billing and Insurance
Credentialing Services which is fully automated with real-time update
features to offer a robust experience to our valuable clients.
Get Professional billing and credentialing with
automated status updates and alerts.
Mental Health Medical Billing Services
Professional and Institutional Billing
24 hour claims submission
Claims status provided in real time
Eligibility and claims scrub for each claim
Rejections and denial determination and resolution
Insurance Credentialing Services
Insurance credentialing services will get your medical practice in-network insurance panels as quickly with lower risk of rejection.
Access to Insurance Credentialing Service Experts
CAQH Updates
Automated PAR status updates
Expiring Documents Alerts
P2P Patient Payments Improved
DENmaar's P2P utilizes a HIPAA compliant, widely accepted PayPal solution embedded in our RCM software. Auto billing features take the time out of manually sending patient invoices. No account is necessary for a patient to make the payment, any credit card can be used and blind invoices ensure no PHI is sent. Payments are auto-posted allowing staff to focus on other areas of importance.
Why not make it easy on your organization while increasing patient satisfaction by providing multiple payment options?

Awesome Features
With this many features, your practice will hum. All designed for improving profit, cash flow and efficency.
Billing Systems
An all encompassing patient payment system allows for email and mailed statements, and PayPal payment methods.

Daysheet Entry
Provider app is linked to our powerful RCM, making charge creation and patient payments as easy as pushing an icon

Fast Payments
Linked to PayPal our P2P patient payment module allows for quick email and payments by patient.
"
Using Denmaar Psychiatric Billing to do your Insurance Credentialing Services is the one most important piece of advice I gave to a colleague starting her own behavioral health practice.
"
Brighid Gannon
Psychiatric NP
"
Boy, I remember my reports from my former billing person…….I can only blame myself for not finding you sooner.
"
"
It is such a relief for me to have someone like you to rely on to make sure my income has a steady flow. Sooo different than my previous biller!
"
"
I love paying your bill! It reminds me how much I'm making now and that's pretty awesome.
"
"Denmaar greatly increased my income. I never had that kind of reimbursement in the past! They get 98% of my claims paid the first time they are submitted and have never raised my fees! My patients and I are very happy.
The best mental health billing company…. period."
"My 2016 gross income was the most I have ever made! I am sure you were a large part of that success.
Now that I have you, next year should be even better!"
"I am very happy that I hired you and your staff! I recommend you to other psychologists whenever I can. You are great and very helpful.
Best decision I've made in my practice!"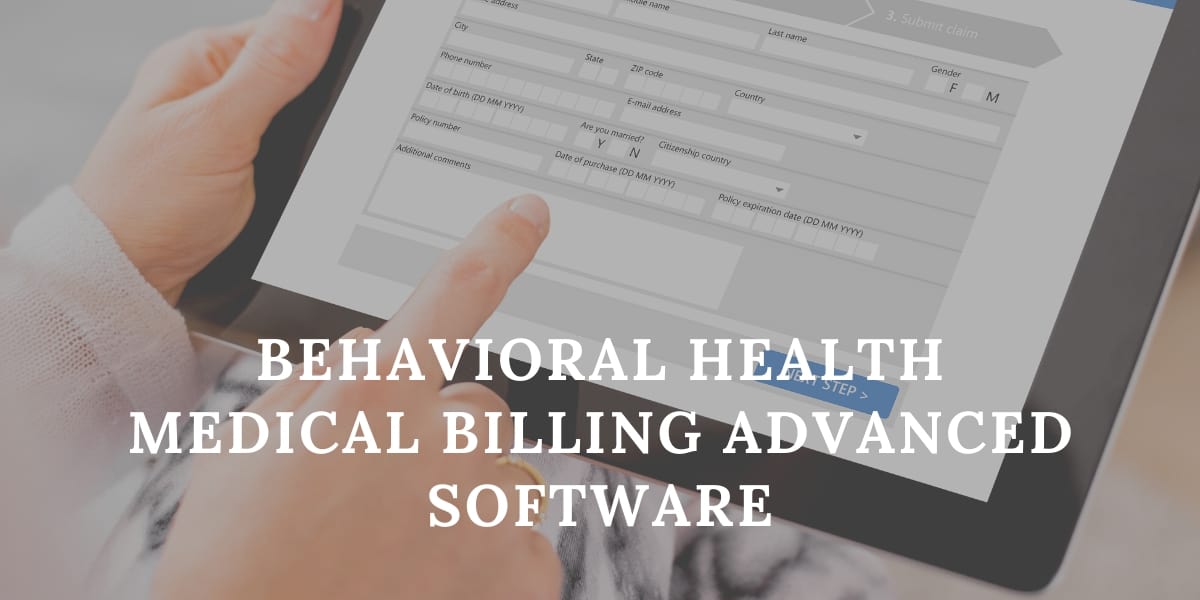 A Behavioral Health Medical Billing Software has become a necessity in today's...