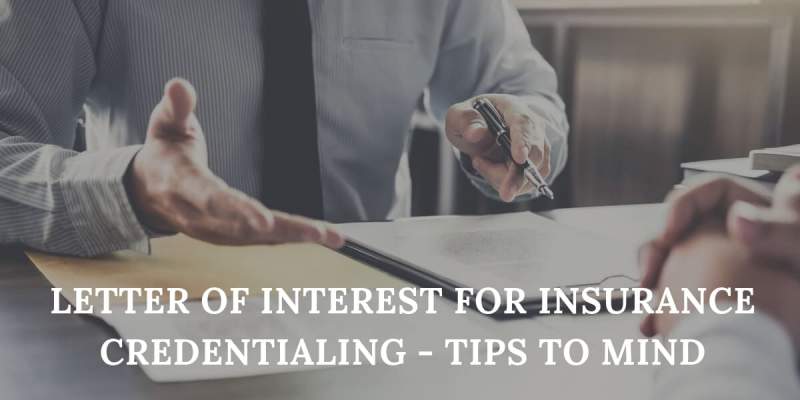 Letter of Interest for Insurance Credentialing -Tips To Mind
A letter of Interest is practically a letter you send to an insurance company of your Interest in hopes of getting paneled with them. Now, a letter of Interest in many ways is similar to a cover letter with one significant difference.
A cover letter is what you send before applying for a job at a specific point of time, whereas a letter of interest can be submitted at any time. Now, a letter of Interest with respect to credentialing should be sent keeping specific requirements in mind.
You are making an appeal to be welcomed as an in-network provider with an insurance company. Hence, it is essential to know how to approach a letter of Interest to make a compelling appeal to an insurance company.
Tips for Writing a Letter of Interest.
When a letter of Interest is written compellingly, it can become a powerful tool to persuade a payer to offer access to their network.
1) Identifying Information
As a provider, you must provide information that matches the enrollment application. Information like Name, NPI number, Tax ID, CAQH Number, the specialty and services provided by your company are all vital information to disclose in the letter of Interest.
2) Special Attributes
Don't forget to mention any unique attributes associated with your practice. Any defining features like whether your business is family-owned or corporation, whether it is a minority or women-owned small business. Small details like these can be instrumental in enhancing your appeal.
3) Unique Services
Highlighting a service, your practice offers that your competitor doesn't is also a good addition to your letter of Interest.
4) Geographical Locations
Specify your practice's geographical location. State whether you work in rural or urban areas.
5) Patient Demographics
It is essential to define the kind of patients your practice caters to on a regular basis. Bunch them to include patient groups by age, income group, gender, etc.
6) Referring Services
You can also mention the services you offer which are available for referral. Services such as durable medical requirements, home health, and hospice care.
7) Competitive Rates 
Mention your competitor's rate in comparison to yours as well. Mention if the competitors provide a rate slightly less than the competition. This bit of information can make you more appealing than to the insurance company.
8) Information on Test Programs
Panels are always at a risk of being full. They won't accept a new practitioner to their already crowded network unless you entice them with something like test or trial programs of your services.
The other information you need to mention in a letter of Interest are as follows:
IRS Form W9

Applicable Licensure

Marketing material or brochure

Top billing codes or desired rates.

Sample claim forms
While writing the letter of Interest, do some due diligence, and find out the name and address of key decision-makers. Address the letter to them. Once you the information you need to send them the letter along with the application and any other attachments.
Make sure to address why you, as a provider, are unique and different from others in the market.
Related Posts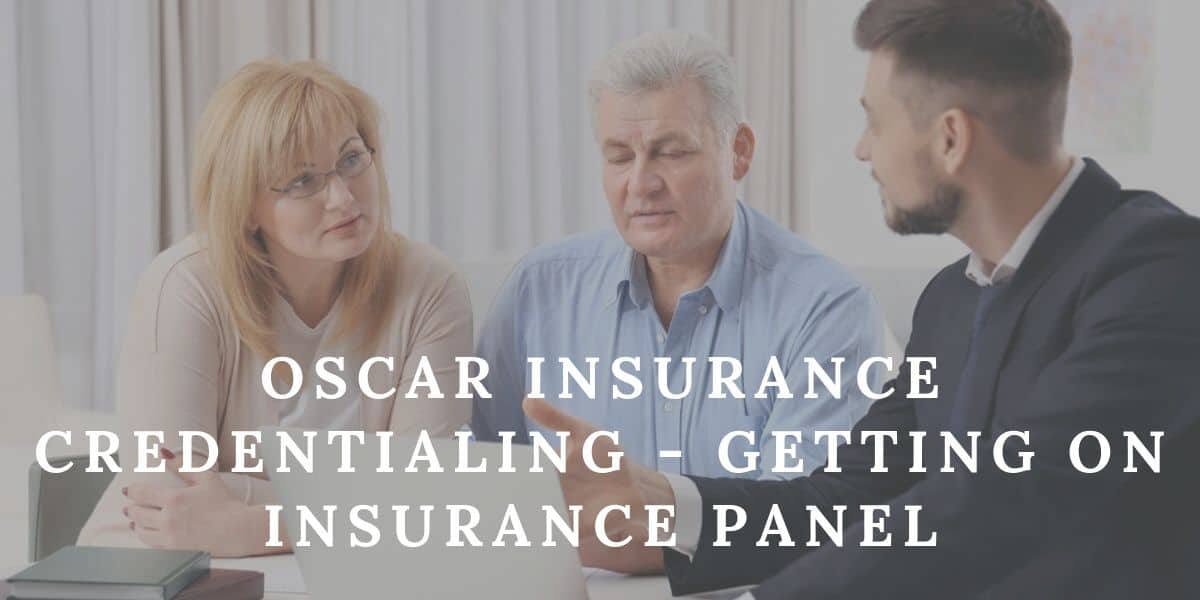 Let's understand the process of Oscar Insurance CredentialingOscar insurance...