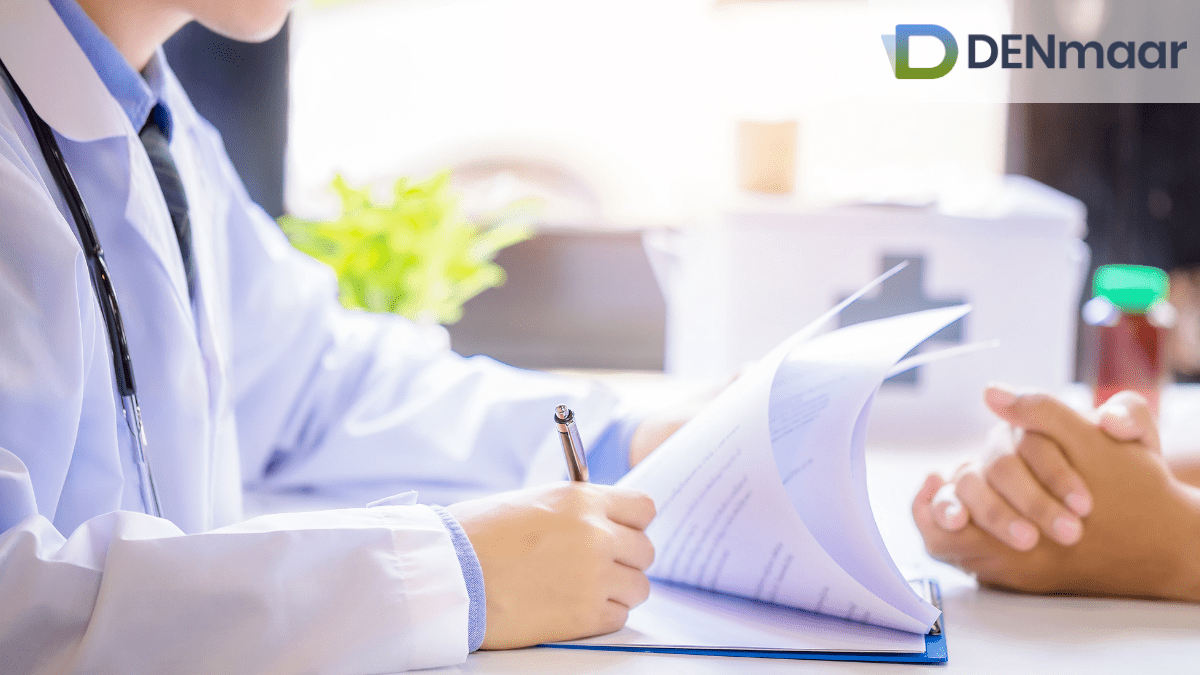 5 Credentialing Issues in Healthcare & Their Resolutions
Credentialing issues in healthcare are extremely common. In fact, the process of provider credentialing has to be a prominent compliance issue for medical practices. It is quite normal for providers to have their applications rejected due to omissions and errors. The consequences can be considerably more disastrous without proper data insight and process oversight.
Table of Contents
Now, mistakes happen in any process. However, the mistakes in credentialing can be especially punishing. For instance, credentialing issues for nurse practitioners can cost a nurse their career. Moreover, mistakes in credentialing can cost healthcare organizations their hard-earned reputation. Suffice to say, no one can afford the legal and financial complications that follow a poorly executed credentialing process.
In this article, we would like to shine a light on some of the most common challenges with the medical credentialing system. We hope that being aware of these challenges will make you better equipped to tackle them.
5 Common Credentialing Issues
1. Keeping Information Up-To-Date
Many healthcare organizations struggle to access relevant applicant information. It is estimated that around 85% of submitted applications suffer from inaccurate, missing, or irrelevant information. It is mandatory to re-attest even minor changes like changes to address and phone number in the CAQH database.
Missing information or outdated details can quickly derail the already complicated and time-consuming credentialing process. The issue becomes even direr when you consider how frequently individual practitioners change the healthcare institutions they work for. Healthcare organizations must keep pace with the changes as they occur to avoid issues during the process.
2. Time-Consuming
It is no secret that the medical credentialing process is a time-consuming one. An application review can take around 90 days to complete. When you consider the involvement of additional stakeholders like contract negotiators and insurance companies, the process can easily go as long as six months. That is a long time and most healthcare organizations find their operations stalled because of it.
3. Staying Compliant
As we mentioned before, compliance issues are most prevalent in the credentialing process. Each state has different standards and policy guidelines that a provider needs to adhere to. Additionally, national organizations like CAQH have their own specific requirements that have to be met as well. This, of course, causes frustrating issues.
Read More: Credentialing Process Checklist You'll Need in 2022
The rules, regulations, and requirements for medical credentialing vary from state to state. It also doesn't help that these rules and regulations are volatile and experience frequent changes. It is important to leverage a reliable credentialing service or system to keep up with varying and changing regulations.
4. Challenging to Change Credentialing Program
As your healthcare organization grows and credentialing requirements become inevitably more complex, you will have no choice but to add integrations or switch to a different assessment system entirely. Migrating information in such a scenario, especially when you have a lot of preset prompts and questions that are not standard compliant, can become almost impossible.
You will have no option but to lose one or two components to make the migration possible. It is precisely because of this reason that many healthcare organizations get stuck with outdated platforms that are not capable of efficiently undertaking the credentialing process.
5. Ensuring the Privacy of Healthcare Professionals
Background checks are an integral part of the credentialing process. They are essential to determine that the applicant possesses the skills and qualifications required to provide care to patients. The process entails the submission of crucial documents such as practice license, work history, education qualification, etc.
As such, privacy become of the utmost importance. The credentialing organization will require information about an applicant's entire history. Not disclosing this important information can result in the practitioner's application being rejected. You will need a credentialing service or platform that keeps all of this information up-to-date and secure from prying eyes. Sadly, most organizations don't have adequate platforms to safeguard such valuable information.
Overcoming Issues with Healthcare Credentialing
1. Outsource Your Credentialing Task
When it comes to hiring someone to overtake your credentialing process, there are two options at your disposal. You can try hiring an in-house staff that is dedicated to managing the process from start to finish or opt to outsource the task to third-party specialists like DENmaar.
Out of the two, outsourcing is evidently a relatively more cost-effective and time-efficient way to handle credentialing. With outsourcing, you get access to credentialing experts and their technology. Moreover, you aren't saving money by not hiring personnel on salaries.
2. Pay Special Attention to Individual State Guidelines
It is important to do your homework with regards to what rules, legislations and policies would be applicable to your healthcare organization. As each state has different requirements, you need help of medical credentialing experts that are aware of policies and can help you with seamless and compliant transition.
We recommend verifying your state's guidelines for:
•

Licenses

•

Education qualifications

•

Certifications.
3. Leverage Credentialing System Technology that Automates the Process
There are systems and advanced technology available today that can help your business automate the credentialing process to a good degree. We recommend looking for a credentialing platform that can:
•

Reduce Credentialing Workload Affecting Your Staff

•

Reduce Training Time for New Staff

•

Save time to focus on company growth.
Implementing such technology can be expensive. However, you stand to enjoy greater benefits in the long run with these technologies managing crucial aspects of your credentialing process.
The Bottom Line
Credentialing is no child's play. Most healthcare organizations do not have the staff or resources to handle it with the care deserved. Fortunately, you can save yourself a lot of trouble by simply hiring credentialing specialists like DENmaar.
We understand how frustrating the process can be, and thus offer services dedicated to relieving you of this unwanted burden. We provide a fully automated system that gives you real-time updates of your credentialing application status. Plus, you get automatically notified by our robust system on the imminent expiration of documents, so your practice continues to legally serve patients with insurance. Moreover, we offer medical insurance credentialing services for sole practitioners as well as huge medical organizations.
Related Posts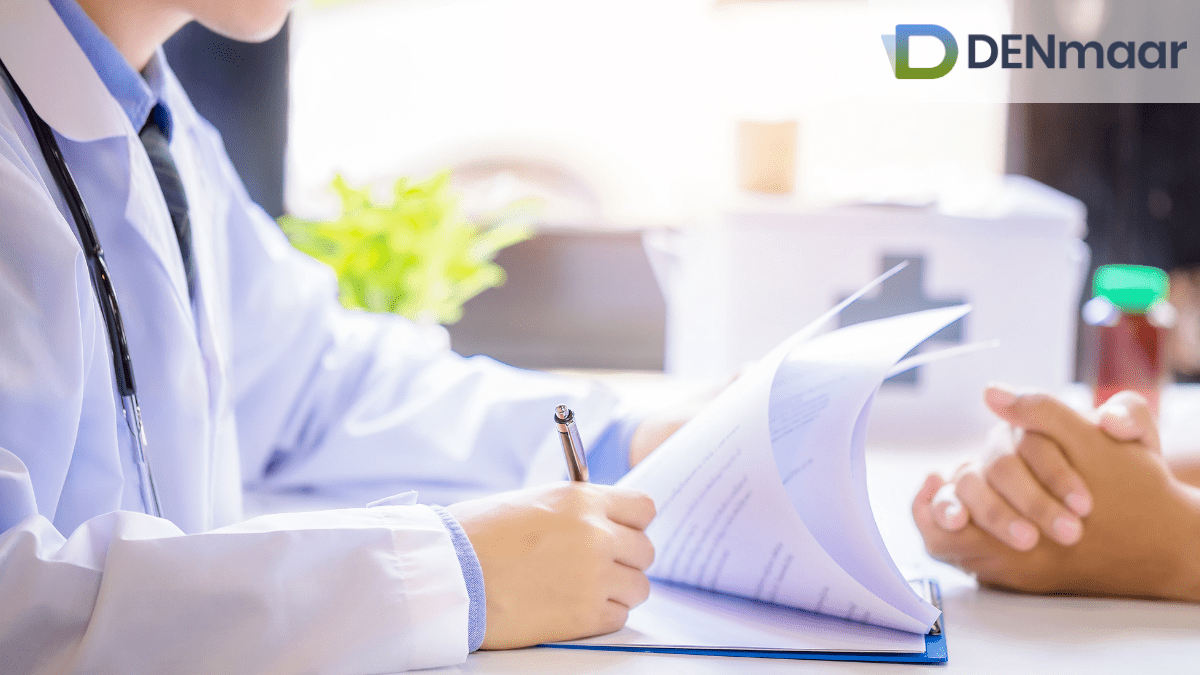 Credentialing issues in healthcare are extremely common. In fact, the process of...