5 Essential Things to Learn About the Process of Medical Credentialing
Medical Credentialing can be defined as a process of verifying whether a healthcare provider is capable of performing his duties. This often complex and long procedure involves checking the credentials of a provider such as his or her education, residency, licenses, certification, training, etc. This makes credentialing a fundamental process, which is undertaken to help medical organizations against revenue losses and patients against poor-quality healthcare.
As such, medical credentialing is integral to the success of a healthcare practice. No healthcare practice, clinic, or hospital can hope to succeed without undergoing the medical credentialing process.
Regardless of whether you are running an established practice or are new to the game. Credentialing is something we at DENmaar recommend all medical practices take care of as soon as possible. To further convince you about the overwhelming merits of credentialing, we would like to shed light on a few facts about credentialing that every medical practitioner and enterprise should know about.
So without much further ado, let's look at all of them.
1) Credentialing is Important to Prevent Revenue Losses
As someone running a medical practice, you must understand how important credentialing is to your enterprise's revenue cycle. It is imperative to get credentialed if you expect to treat each and every patient that crosses the threshold of your medical practice. You have to be enrolled with insurance companies to get reimbursed for the care you provide.
It is highly recommended that new providers wait to treat patients until their credentialing process is complete. Moreover, established physicians themselves cannot treat their patients or receive payments from insurance companies for the care provided if their credentials have lapsed. They will have to wait until their credentials are again approved and verified to expect reimbursement for their services from insurance companies.
So both credentialing and re-credentialing are important to maintain the integrity of a healthcare organization's revenue cycle. Timely credentialing ensures that a medical practitioner or practice is enjoying an optimal influx of revenue for the care they are providing.
2) Boosting Patient Confidence
As we mentioned before, the most important purpose of credentialing is to assure patients that the doctor and nurses in charge of their medical care are qualified to do their job and thus can be trusted with their care. Credentialing gives patients the peace of mind they need as they essentially put their lives into somebody else's hands.
With credentialing, patients can rest easy knowing there was a rigorous process involved to verify the merit and experience of the healthcare provider taking care of them. The credentialing process can be a great way to identify deceitful providers and prevent them from defrauding patients.
3) Accuracy is Non-Negotiable with Documentation
Even minor errors during the documentation of your credentialing process can cost you dearly. It is extremely important to be careful when filling in important information that is mandatory for credentialing. There is an extensive amount of paperwork involved, which must all be executed accurately and in a timely manner.
Entering the wrong details, missing out on key information can delay the credentialing process for weeks. Worst case scenario, your application is rejected and you have to go through the entire credentialing process all over again. Suffice to say, this can be extremely frustrating. Hence, we recommend getting the documentation part right on your first go itself.
We also recommend having all the necessary paperwork in place as dictated by the National Committee for Quality Assurance. As such, you will have proof of due diligence and records, which can come in handy in the event of a claim's denial or audit.
4) Follow-Up and Begin Early
Credentialing is an excruciatingly long process. The entire process can take somewhere around 90-120 days to conclude. So we recommend you start as early as possible to get credentialed in order to start inviting patients to your practice. You can hope to expedite the process by making sure all paperwork is taken care of and all details are filled incorrectly.
Make sure you follow up as frequently as possible with your verification sources. Request them to send you verification responses immediately. Follow-up throughout your credentialing process, right up until your application is approved. Do not stop until you've secured your enrollment.
5) Credentialing and RCM Go Hand-in-Hand
As Credentialing can help prevent revenue losses, it is only natural to draw a connection between it and a medical organization's revenue cycle. Poor credentialing will result in delayed payments, claim denials, loss of revenue, and a number of other issues that harm an organization's revenue cycle. In other words, credentialing helps keep the revenue cycle running, and as such, should be taken seriously.
The Bottom Line
Credentialing is extremely fundamental and no medical organization or practitioner can afford to ignore it, lest they don't seek success in the ever-volatile and evolving healthcare industry. That being said, the credentialing process isn't exactly child's play. It can be time-consuming and dauntingly complex.
Most practitioners simply do not have the resources, time, or skill needed to handle the process efficiently. Fortunately, this is where we at DENmaar become so valuable. Outsourcing your healthcare credentialing burden to us will help your practice save time and money.
DENmaar is home to a team of credentialing experts who handle all the nitty-gritty details of the credentialing process at your behest, making sure you submit accurate claims and secure your enrollment with insurance companies to start treating patients.
From documentation to frequent follow-ups, we'll take care of it all. You can contact us today to learn more about DENmaar's medical credentialing service.
Related Posts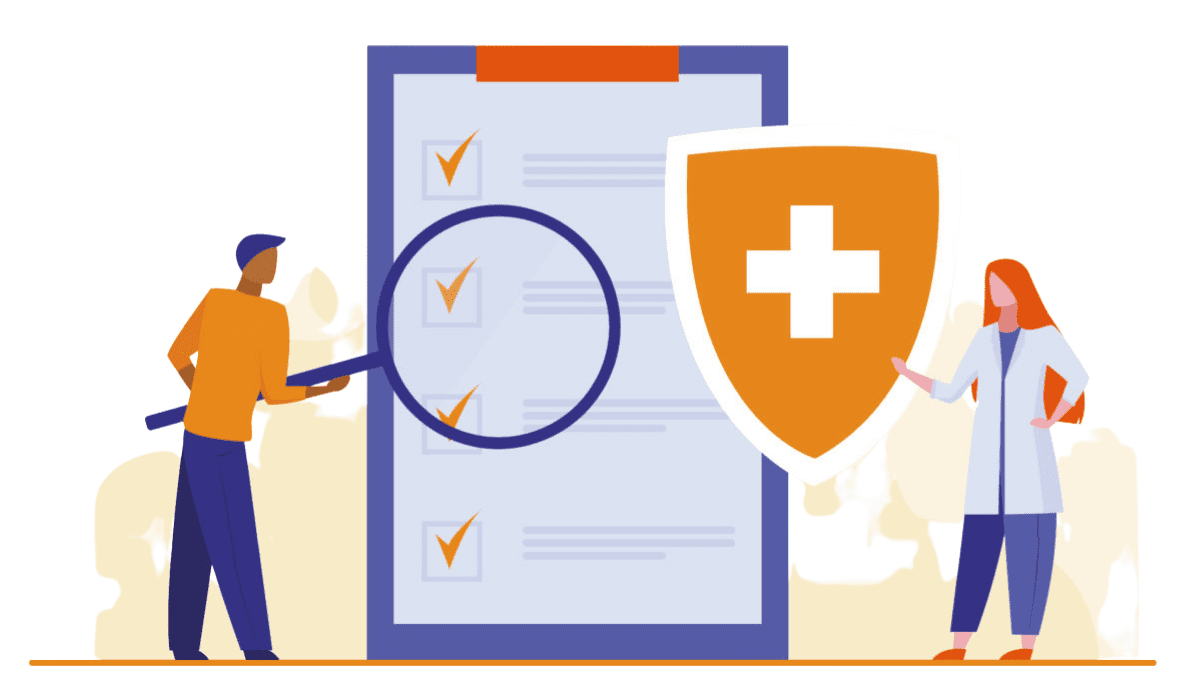 How to overcome the challenges that medical credentialing faces?Medical...