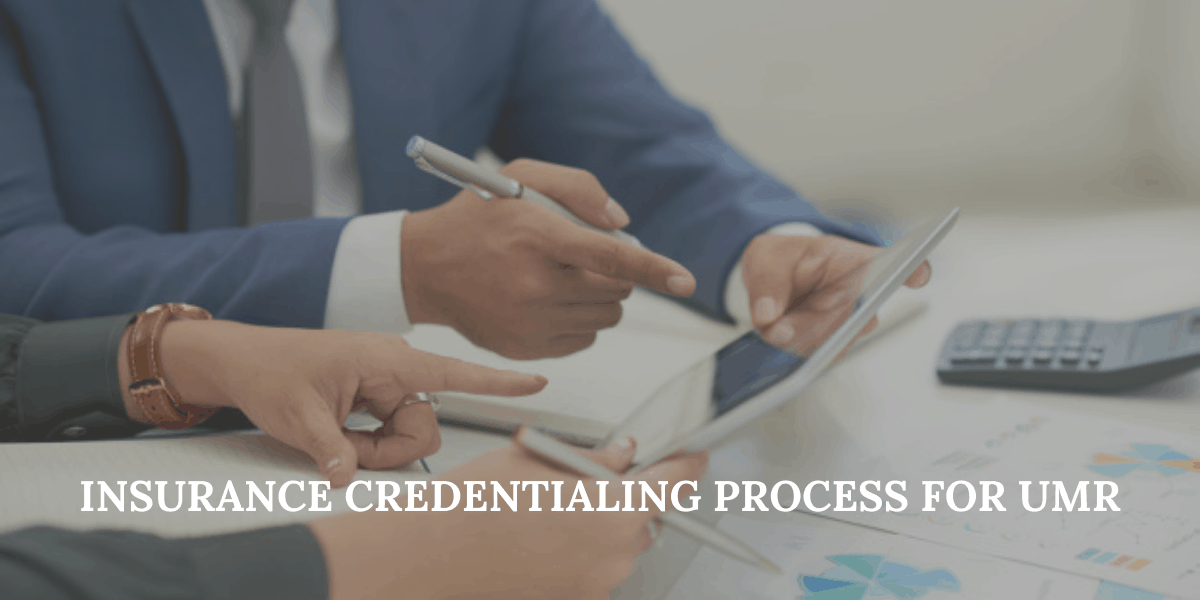 UMR Behavioral Health Credentialing & Provider Enrollment Services
Let's understand how UMR Provider Insurance credentialing works.
UMR is known as the largest third-party administrator in the United States today. UMR provides a variety of healthcare management plans such as claim processing and administration services for self-funded medical, dental, vision, and disability plans.
The other services that UMR offers are integrated care management, pharmacy benefits administration,
and other ancillary services such as claim recovery management, reinsurance products, and services, claim repricing, and provider data management software and services.
UMR as of today is part of the popular United Healthcare Company. United healthcare themselves provide an array of health benefit plans and services to their clients. The company is responsible for 25
million American consumers having access to quality, affordable healthcare services.
Currently, United Healthcare has 560000 Physicians, and 4100 hospitals under its umbrella nationwide.
With all its merits, it would be a shame if a provider skip getting credentialed with UMR. UMR insurance credentialing is essential if a provider seeks to tap into the client base held by United Healthcare throughout America. To apply for UMR insurance credentialing, you have to apply to the United Healthcare Network.
So let's check out the process for UMR Provider Enrollment
1. Pre Application
Before applying, United Healthcare requires practitioners to handover some necessary information to confirm that the applying practitioner is meeting basic guidelines of insurance credentialing with UMR. A United Healthcare representative is assigned to the practitioner who informs whether the applying party meets all the mandatory guidelines or not.
2. Submit Your Application
Once the practitioner is deemed compliant of United Healthcare's guidelines, they send an e-mail with an application packet containing all the information needed to get started.
If the application information already exists on the CAQH aka Council for Affordable Quality Healthcare then UMR will, with the applying parties permission, proceed to access it electronically.
The Following application information is required from the applying party for UMR credentialing, depending on:
•

Basic Personal Information

•

Education and Training Information

•

Specialties and Board Certification

•

Malpractice Insurance Information

•

Work History and References

•

Disclosure and Malpractice History
Here are some materials you'll need:
3. Follow Up
Once United Healthcare receives the application packet, they will start the credentialing process. The entire UMR behavioral healthcare credentialing process will take 45 to 60 days to complete.
During this time, the applying party will receive e-mails regarding:
Confirmation of Application received
Request any missing documentation or application information. If any fundamental document or information is found to be absent during the process, United Healthcare will send a notification, notifying about the closure of that particular application.
Constant updates about the status of an application, including delays if any.
4. United Healthcare Approval
If United Healthcare approves a particular practitioner's application, the practitioner becomes an in-network provider with UMR. United Healthcare will update the provider information in their database within the next 10 business days.
Being a United Healthcare in-network provider can be a very long and tedious process. The entire process requires at least 90 – 120 days to be completed and approved. There is a lot of paperwork, which makes the whole process quite frustrating for medical practitioners who want to accept clients with medical insurance. That is where the professional assistance of DENmaar comes into play.
Benefits of utilizing DENmaar's Credentialing and Enrollment Services
The following benefits await those who seek DENmaar's United Healthcare Behavioral Provider credentialing services.
•

Access to Credentialing specialists

•

End-to-end credentialing assistance

•

Timely submission of applications

•

Regular follow-up with insurance companies to check the status of submitted application.

•

CAQH updates

•

Get access to personalized

RCM portal

for real-time status updates

•

Get automated alerts for expiring documents
Whom We Help with UMR Credentialing & Enrollment
•     

Physician Assistants

•     

Urgent Care Facilities

•     

Therapists

•     

Audiologists

•     

Physical, Occupational, and Speech Therapists
Join UMR as an In-Network Provider with DENmaar
Getting on UMR's network is a great way for behavioral health practices to expand their reach and provide care to more patients. The process to get UMR credentialing, however, can be excruciatingly long and complex. This is where our UMR credentialing specialists at DENmaar come into play. Our experts have the experience, insight, and resources needed to shoulder this process on your behalf. With DENmaar by your side, you can expect to overcome UMR's credentialing challenges effortlessly while making sure that other core areas of your healthcare enterprise receive your undivided attention.
Contact us at DENmaar, to start your journey into becoming an in-network provider with United Healthcare.
Related Posts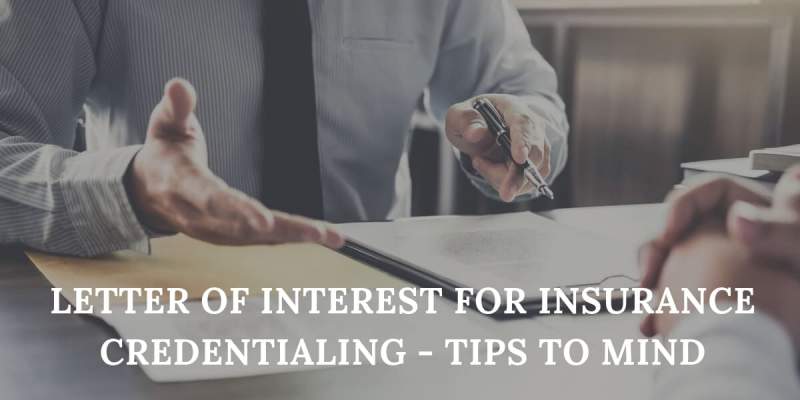 A letter of Interest is practically a letter you send to an insurance company of...