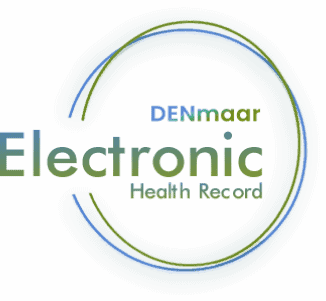 Mental Health EHR Software
Advanced yet user friendly Medical EHR Software specifically designed for behavioral
healthcare. Why pay to do your own claims, our EHR is always free.
Robust, User-Friendly Medical
EHR Software
DENmaar's Electronic Health Record software helps healthcare providers get instant access to sensitive patient information, thus improving patient care.
Smart, Cloud-based, and Integrated
EHR/EMR Software
DENmaar introduces a user-friendly, intuitive, and cloud-based EHR/EMR system that helps providers manage their patient's medical records and automate clinical workflows. The software is easy to use and serves as an efficient alternative to the paper-based medical recording of the past. Apart from digitizing and storing patient/medical records, DENmaar's medical EHR software also acts as an intelligent virtual assistant that assists physicians in organizing and prioritizing their practice's workflow.
Our EHR Program helps providers perform a variety of tasks in a simple and efficient manner. The following is just a few good examples of what providers can accomplish with DENmaar's medical EMR systems:
Communicate clearly with patient and staff
Develop customizable templates to compose notes while consulting patients
Generate reports pertaining to compliance with government programs and practice efficiency
Prescribe medicine electronically
Leverage telemedicine to consult with patients remotely
Sync information with the current billing system
DENmaar's EHR/EMR software arms you with an attractive physician dashboard that can be used to manage all roles of your practice seamlessly. Providers can write notes, compose e-prescriptions, code encounters, manage patient information and do more from our intuitive Electronic Health Record/Electronic medical record software.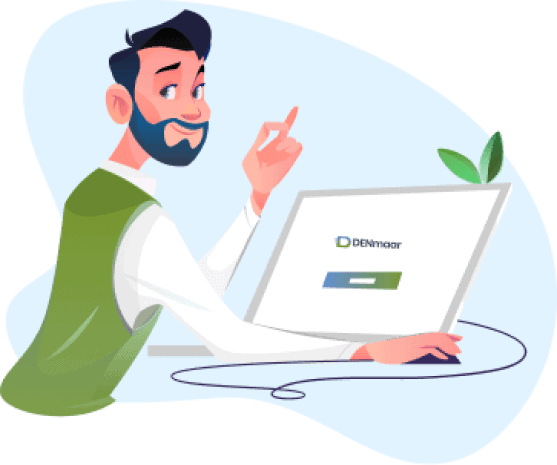 Why Use DENmaar's Medical Recording/Patient Record Software
There are many benefits of using DENmaar's EHR systems, which together make it one of the best EHR systems in healthcare. Some of those merits are listed below.`
Save Time by Automating Manual Processes like Prescription Writing
Leverage scheduling, communication tools, and task prioritization to streamline workflows
Ensure HIPAA compliance and protect data against potential breaches
Access medical data anytime, from anywhere in the world with mobile devices
Seamless integration with practice management software
DENmaar EHR
The DENmaar EHR is beautiful in its simplistic design, yet powerful enough to be used in a practice where therapy and medical services are provided. Modular in its conception, e-prescription, telehealth, scheduling, notes and treatment planners, eligibility and benefits, electronic claims, patient invoicing and credit card processing, patient responsibility, credentialing status, and revenue projections are all built to provide a complete product suite.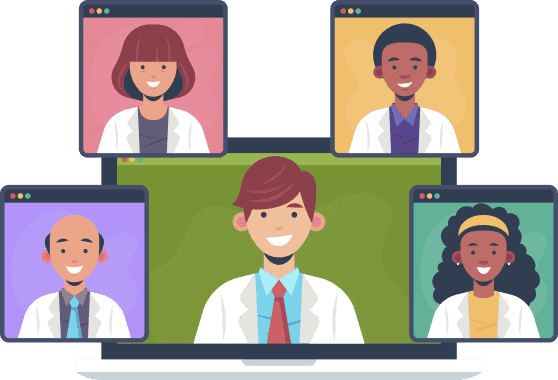 The basic system includes Therapy Notes, Psychiatric EMR,
Scheduling, Telehealth, Patient Billing, Assessments, Treatment
Planners, and office admin tools.

Therapy Notes
A variety of note platforms including SOAP and Wiley®. Point and click along with written, notes can be signed by both patient and provider to meet Medicaid and other insurance requirements.

Psychiatric EMR
A point and click EMR designed for Psychiatry, our system is easy and saves valuable time, allowing for more patient time.

Scheduling
Scheduling for multiple providers, self-scheduling for patients.

Telehealth
Easy connecting with a patient portal or mobile app. HiPAA compliant.
We are setting the expectation that technology can provide you the freedom to
focus on your patients and wellbeing for all.
Why pay and do your own claims? Our EHR is always free.
Adopting EHR or electronic health record system can simplify and expedite your payment cycles considerably, while also improving collection rates. With DENmaar's EHR system, you enjoy this tempting benefits for free.
Start Free Trial
Features that make DENmaar's EHR/EMR
System Outstanding
DENmaar presents providers with a one-of-a-kind EHR/EMR software… featuring
functions that enhance patient experience and improve clinical care.

Comprehensive EHR Homepage
A visually clean and comprehensive homepage to access schedules, prioritize tasks, patient cards, and action items.

E-Prescription
Compose and send electronic prescriptions to patients via mobile devices, manage requests for prescription renewals.
Task Donuts
View Pending and critical tasks, Check work volume, and learn what tasks need your immediate attention.
Immunization Reporting
Send patient immunization reports electronically without a hassle to state registries.

Patient Cards
Organize patient information chronologically with frequent tasks to manage and access charts quickly.
Patient Messaging
Improve relationships with patients with personal and group messages to communicate clearly with patients.

Patient Tools
Offer self-service features that automatically sync with medical records to better engage with patients.

Mobile APP
Access all your medical and patient records on the go, anytime and anywhere with a mobile app.
Telemedicine
Consult patients remotely and provide care to rural areas and chronic patients from the comfort of your clinic. Greatly reduce costs.

Clinical Decision Support
Manage conditions based on age, sex, diagnosis, and lab results with customized healthcare plans.

Patient Rooming
Track patient status, get key metrics on activities performed, be notified on waiting patients while maximizing face time.

CQM Reporting
Maximize your earning and scores while also engaging in value-based care programs.

Customizable Templates
Create customizable templates designed by veteran physicians to compose notes while consulting a patient.

MIPS and MACRA
Stay ahead of the herd by referring to daily reports that detail where you stand when it comes to adopting required measures.