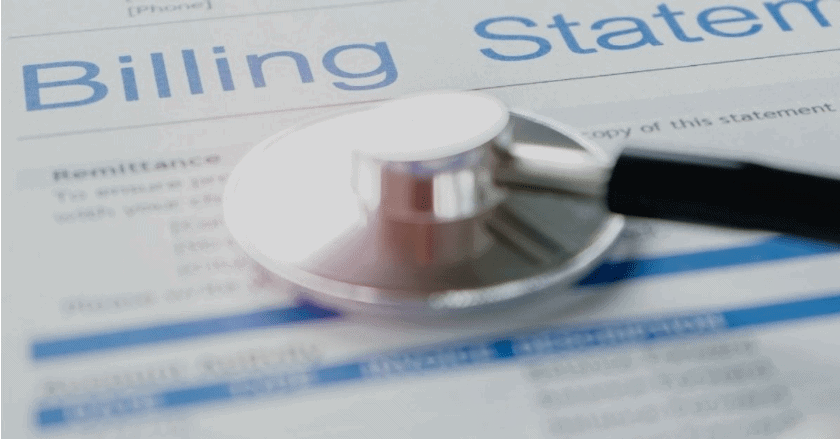 Is mental health billing obstructing your treatment process?
Mental health services billing is more complex than in other areas of health care due to the type of services, timing, scope, and limitations of mental health treatment.
For instance, if a patient goes to the doctor for a routine checkup, he will almost certainly have a standard series of tests and exams. It usually involves measuring the patient's height and weight, taking their blood pressure, and listening to their heart. These tests are, for the most part, standardized for all patients, take the same amount of time, and have slight patient-to-patient variation.
Similarly, when providers bill health insurance companies for regular checkups, the billing is uniform, recurring, and often bundled into a single fee. However, the same cannot be applied to mental health treatments.
That's why a mental health care provider must have a streamlined mental health billing process that permits you to concentrate on what's essential – caring for patients with the best treatment. Here are some mental health billing challenges in the treatment process and well-proven tips for handling them.
Challenge 1: Denied or delayed claims
Sometimes it can be challenging to collect payments for services rendered. The more insurance companies delay making necessary payments, the harder it will be to collect the money you need. Fortunately, instead of facing the challenges of accepting claims regularly, there are several steps you can take to ensure you continue to receive the claims you deserve in a consistent and continuous stream.
Solution: Identify procrastination and how to avoid it
Learn about potential claims delays, including the most common delays with insurance companies. Insurance companies will mostly not accept a claim exceeding the maximum amount allowed on the policy. If you expect this will be a challenge, you should review how the insurance company is billed to ensure you don't exceed the limit. Coding problems, which can be easily avoided by working closely with a billing professional specializing in mental health, can help facilitate approval and ensure you receive your payments on time.
At last, consider accepting cash payments from patients who may or may not work with certain insurance providers, which can help facilitate payments and keep your clinic running smoothly.
Challenge #2: Patient Insurance Changes and Pre-Approvals
Patients are seeking mental health care regularly schedule appointments and services. Some people may have the same insurance for years, making providing mental health billing for services relatively easy. Any change in insurance may result in your claim being denied, leaving you with uncollected payments. Similarly, the necessary care will not be provided if an insurance company offers treatment to a patient without prior authorization. It may eventually leave the patient unable to afford these services, resulting in lost appointments and revenue opportunities.
Solution: Check insurance coverage and requirements
When a new patient makes their first visit, check with their insurance company to ensure they don't need special approval steps. Continue to check your patients' insurance and coverage at each visit, and remind regular patients to notify you immediately if their insurance changes.
Our state-of-the-art EHR platform can help you quickly and easily determine whether a patient has the necessary coverage to complete an appointment. If your patient does not have the insurance coverage required for the appointment or cannot check insurance, you may need to reschedule.
Suppose you were previously an in-network provider but moved out of the network or to a different network tier for a particular provider. In that case, you may need to notify your patients. Make sure this happens before their appointment to give them enough time to sort through any potential insurance or payment changes.
Challenge #3: Insurance Company Presentation Preferences
Nowadays, most insurance companies utilize a digital billing model. But, this does not mean that every company prefers the same registration method. Your employees may be forced to keep changing preferences — and if you file incorrectly, you may struggle to collect payment from that insurance company.
Solution: Collaborate with a professional medical billing specialist
A dedicated mental health billing specialist can help you stay abreast of the ongoing changes in the insurance industry, including the changes many companies are making. Your mental health billing specialist will grow and change your practice with varying needs, ensuring insurance claims are submitted correctly so you can collect payments more efficiently.
Outsourcing mental health medical billing to a third party
As you can see, a lot of work is involved in adequately filing claims for mental health providers. Thus, it's not surprising that many providers prefer to use a third-party mental health billing company to handle claims so they can focus on patient care and treatment.
Denmaar works 24/7 with mental health providers to provide pre-authorization, billing, and mental health medical coding, follow up on claims and assist with appeals of insurance claims. Check out our mental health billing and coding services, and contact us immediately if you think this is the best option for your facility.
We, Denmaar, have demonstrated our expertise in various fields by implementing uniform quality and timely strategies to improve multiple practices. They have the best experts who closely monitor the accounts and ensure that all medical bills and coding confusions are addressed with practical solutions. Call us now!
Related Posts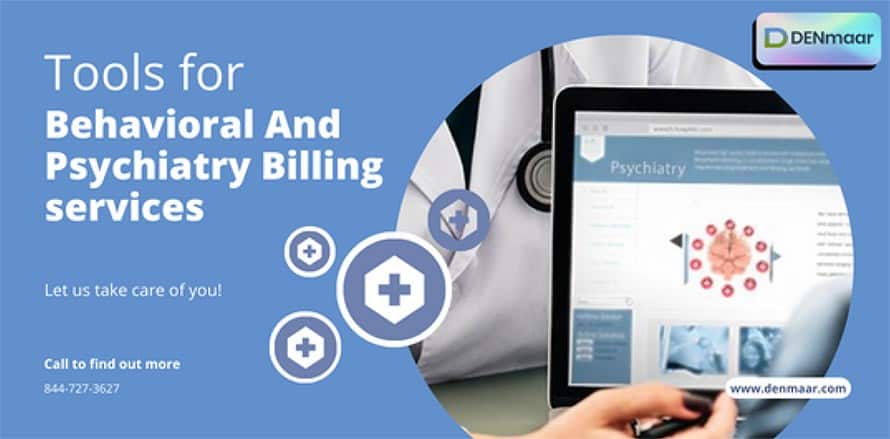 DENmaar provides a suite of mHealth IT solutions and services.Since 2008...