ABA Billing Services
Reduce your denial rate
Correct coding errors with appropriate modifiers and POS codes
Improve cash flow
Reduce your rejection rate
Improve the pre-authorization and qualification process
Improve patient collections
Best ABA(Applied Behavioral Analysis)
Billing services
Working with health plan funders as an ABA billing provider can be complex and challenging. There are many barriers to benefits that can stand in your way. If you don't have the support of ABA billing, complex issues can arise that can create obstacles..
ABA Therapy Billing Services offers comprehensive services through various models to help you on your journey. If you are considering outsourcing an ABA (Applied Behavior Analysis) billing management agency, you should consider outsourcing with us, DENmaar. We have vast experience and deep expertise in ABA billing. We can assist you with the full range of ABA billing services, including credentials, other pre-support services, and ongoing claims.
Billing for ABA therapy is time-consuming and challenging and takes valuable time and resources from your practice. Typical medical billing companies lack the specialized knowledge and expertise in treatment that an ABA billing company can provide. From increasing your revenue to reducing administrative burdens, DENmaar offers solutions to grow your practice while taking better care of your patients. We can comprehensively answer your billing and collection process so you can focus on what matters to your customers. DENmaar's ABA billing services and ABA billing software ensure that you don't have to worry about it, even if you get audited. Our bills are fully compliant with current ABA and HIPAA regulations.
As such, DENmaar is one of the best ABA billing companies in the US.
Fully Automated System at Your Service


Comprehensive report
Stay up to date with your bills. You will receive ledger, account, and claim denial reports documenting the course of action and all follow-up correspondence with insurance companies and funding sources.
Customer benefit verification
We will verify client benefits before any insurance submission so your team can concentrate on taking care of your clients and have confidence that you will get paid for your services.

Insurance Licenses
Let our team make sure you get your dues on time every time. We will complete the appropriate standard and authorization forms for you and liaise with insurance companies to approve your authorization request.
Claims management
We perform a professional review of billing information and prompt claims submission through practice management or billing systems. We deal with post payments received from insurance to the systems and determine the subscriber's liability or credits for secondary insurance.
Who do we help with ABA Billing?

We simplify the ABA Billing process for the following entities.
Physicians
Physician Assistants
Psychologist
Nurse Practitioners
Urgent Care Facilities
Audiologists
Therapists
Behavioral Health Providers
Physical, Occupational, and Speech Therapists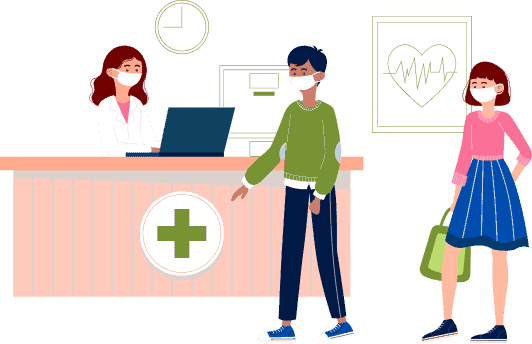 Cigna
Aetna
Anthem
Blue Cross Blue Shield (BCBS)
Humana
Medicaid
Insurance Carriers We Support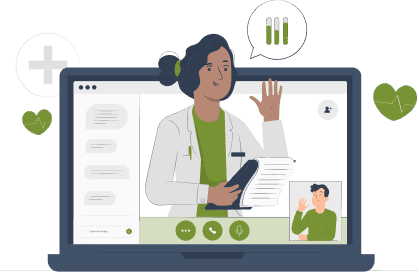 Medicare
Optum
Oscar
Tricare
UMR
United Healthcare (UHC)
Incorrect data entry and typing errors are a reality for many medical offices and ABA treatment practices. Even superficial errors in client identification information can cause insurance companies to deny claims, and health plans can surprise you with denial if you submit claims without patient verification. Here is where eligibility checks and pre- authorization management are critical to the financial health of your practice and operational workflow.
DENmaar's ABA Billing
Services and its Benefits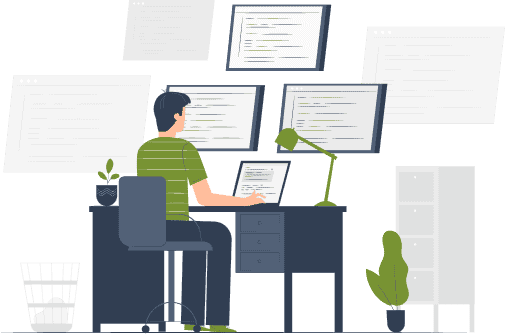 Get paid faster as we reduce your claim rejection rate to almost zero and get the first success rate you've always wanted.
Real-time updates of all our operations with our ABA billing software
Continuous support when customers book an appointment until you get paid to help retain customers.
Obtaining contracts for agency review and approval.
Providing individual provider and group approval for specific contracts.
Continuously monitor your payments against the contract to avoid underpayments.
Why choose an ABA billing?
Our reports and the ability to use your existing software offer complete transparency. We're integrating automation into our optimized processes to enhance cash flow faster than your current operations allow. Our mission is to provide providers with revenue cycle management services that increase revenue and reduce administrative burdens so they can focus on their patients.
DENmaar's ABA Billing Specialists have in-depth knowledge of the ABA Billing process and advise on specific ongoing denial handling practices for each payer. We understand the current changes in ABA billing. We have a team of ABA-certified billers and programmers with hands-on experience. We implement a strict denial management policy for our clients when a claim denial occurs. We gain insight into why a claim was denied and immediately work to correct the problem and prevent denials from recurring.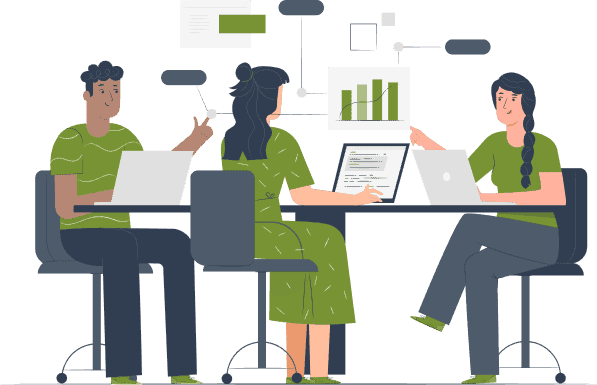 ABA Billing Services You Can Depend On
Our Website offers valuable articles that give you advice and tips to make your ABA Billing process easier.
Adding Therapists to Private Practice Insurance Credential
ABA Credentialing -The Importance of Credentialing
Aetna Provider Credentialing – The Process
Mental Health Credentialing – The Process
Cigna Credentialing – Getting On the Cigna Panel
BCBS Insurance Credentialing Services – The Procedure
Psychologists Insurance Credentialing Services
Affordable Insurance Credentialing Services-Cost Efficiency
Addiction Treatment Credentialing-Benefits of Credentialing
Humana Health Insurance Credentialing – Getting On the Panel
Credentialing Doctors to Your Group Practice
UMR Credentialing – The Process
CAQH Insurance Credentialing-It's Benefits in Credentialing
Insurance Credentialing Specialists – Its Importance
Oscar Credentialing – Getting on Insurance Panel
Insurance Credentialing and Contracting-Their Merits
Insurance credentialing 101 – Understanding Credentialing
Top Insurance Companies to Be Credentialed With
Bankers Life Insurance Credentialing – Getting on the Panel
Insurance Credentialing for Nurse Practitioners
Letter of Interest for Insurance Credentialing -Tips To Mind
Of course, we offer ABA Billing services to our clients that can remove the burden of ABA billing from their busy shoulders. Our prices are lower, and we deliver the most advanced automated assistance with your ABA Billing.
We work for you, so you never lose even a single client. The value of one client dramatically outweighs
the cost of ABA billing.
Frequently Asked Questions
What is ABA therapy billing?
ABA therapy billing refers to the process of billing for ABA services. ABA therapists typically use a variety of codes to bill for their services, including diagnosis codes, service codes, and modifier codes. The most common diagnosis code used for ABA therapy is the autism spectrum disorder code.
ABA therapy billing can be complex, but many resources are available to help therapists understand the process. ABA therapists should generally keep accurate records of all services provided and submit claims promptly.
How long does ABA therapy billing take?
Depending on the insurance company and the therapist, ABA therapy billing can consume a few days to a few weeks.
How to get ABA therapy billing?
To get ABA therapy billing, approach the insurance company whose network you want to join. Follow the billing process as per their instructions and follow up with the company until your order is accepted or rejected. To increase your chances of success, we suggest you seek the help of a professional ABA treatment billing service provider like DENmaar.