Therapy Billing Services
Full service claims submission
Denial follow up
Credit card integration
Dedicated account manager
PBenefit Verification
Auditing
Best Therapy Billing Services
DENmaar's Therapy insurance billing options are wholly integrated with our Scheduling and Clinical software modules creating your workflow seamless and effortless. We assist you in selecting the best choice, whether per provider, claim, or fully outsourced. We also provide a single-entry solution. You can add our functions when you need them to grow your business.
Our full-service Revenue Cycle Management service uses the latest claims processing and EMR techniques. So you can enjoy the transparency you would get if you possess an in-house biller. Your claims must be error-free by removing all unnecessary details for accuracy. Or else your claim will get rejected, and you will receive a delayed payment.
Therapy is an intensive specialty, and patient care is critical. Doctors spend much time tailoring a treatment plan to a patient's needs. They often need more time to focus on accurate billing and coding. Maintaining a financially successful therapy service requires prompt billing and coding, as with any other specialty. Therapy bills are intense and challenging as they come with many reasons that lead to claims being denied. The most important reason for rejecting claims in therapy is the "medical necessity" of the service provided. Besides, in-house invoicing can be very expensive and requires a lot of time and effort. Our team comprises certified billers and highly trained programmers who deal with therapy insurance billing software. They understand the nuances of therapy billing and provide strategic solutions to improve revenue and reduce your practice rejection rate.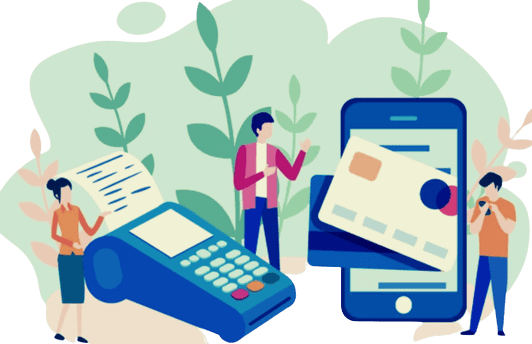 As such, DENmaar is one of the best Therapy Billing Services companies in the US.
Fully Automated
System at Your Service

Electronic Claims Processing
Our team of electronic claims processing specialists is always at your service to process claims more quickly, resulting in faster payment. A growing number of insurers require it.
Daily Claims Submission & Follow-Up
We process your claims daily and follow up on them, too. It's just one way you'll gain peace of mind.

Denial & Underpayment Management
We perform effective denials management, and underpayment functions are crucial to your financial health.
Rejection & Appeals Management
They may not be worth your time and effort – but they are to us! We scrutinize your payment statements to get you what you deserve.
Who We Help With
Therapy Billing?
We simplify the therapy billing process for the following entities.
Physicians
Physician Assistants
Psychologist
Nurse Practitioners
Urgent Care Facilities
Audiologists
Therapists
Behavioral Health Providers
Physical, Occupational, and Speech Therapists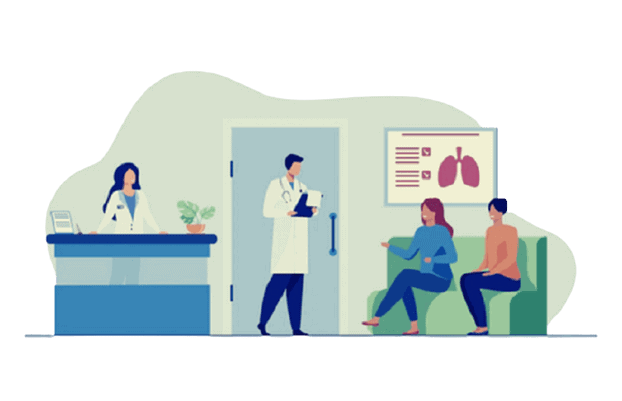 Therapy billing is a complex and time-consuming procedure with a lot of paperwork. Payers do not permit any errors in documentation. Missing or redundant information may lead to application rejection. As such, you should ensure all your documents and paperwork are ready before kickstarting the therapy billing process.
NPI Number
Degrees
Malpractice Claims History
References from previous employers
License History
Board certification
Work History
Insurance information
DEA License
Primary Source of Verification
Why choose a Therapy Billing Services
Therapy billing is now a field in which one needs to learn specific skills to become a professional. It can be done internally, but there are many administrative issues, such as taxes, office space, training, etc. Another task is ensuring your EHR system is up-to-date and compliant with HIPAA compliance. The advantage of outsourcing your billing tasks to us is that we take all these worries off your shoulders so that you can devote more time to your clients.
DENmaar's Therapy Billing is an industry leader. By completing billing claims exclusively for mental health professionals and organizations, we have expert-level knowledge and relationships with local insurance companies. We have data-backed transparency. We take data and analytics and feed those results into workflows, so we can work better and more innovative by eliminating redundancies. All of this leads to better financial results in your bottom line.
We regularly follow up on payments at your request to ensure that the therapy billing process runs smoothly. With DENmaar on your side, your billing is on us, and we won't stop until you are part of the billing carrier network.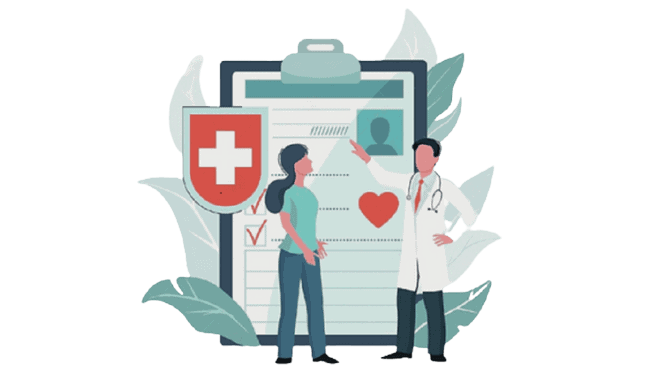 DENmaar's Therapy Billing Services and their Benefits
Simplified Billing Process – Get paid on time when you work with a quality-managed billing partner.
Clean claims increase dramatically, so you no longer have to fight for the payment you worked hard to earn.
Instead of getting partial reimbursement or fighting with payers to get the payment you deserve, your third-party billing partner will do everything they can to offer you the best reimbursement possible.
Delegating your billing burden to someone else allows you to turn your attention to your client when you know your payments are on track.
With the right mental health-managed billing partner, you can easily access a dedicated billing specialist who manages your account.
Therapy Billing Services You Can Depend On
Our Website offers valuable articles and the latest news that provide advice and tips to make your therapy billing process more effortless.
Of course, we provide therapy billing services to our clients, which can ease the burden of therapy billing from their busy shoulders. Our prices are reasonable, and we deliver the most advanced automated assistance with your therapy bills.
We work for you so you can keep every customer. The value of a customer is more than the cost of therapy billing.
We also follow up with the payers regularly at your behest to make sure your credentialing process
goes smoothly. With DENmaar by your side, your credentialing burden becomes ours and we don't
stop until you are a part of the insurance carrier's network.
Frequently Asked Questions
What is therapy billing?
The term "therapy billing" can refer to the process of submitting insurance claims for reimbursement of therapy services, or it can refer to the process of billing patients directly for assistance.
How long does therapy billing take?
Therapy billing can take days or weeks for those paying out of pocket. If you're using insurance, it may take longer to receive a bill because the insurance company has to process the claim first. Either way, it's essential to be patient and understand that therapy billing is not always quick. If you have any queries or concerns, be sure to reach out to our professionals.
How to get therapy billing?
Knowing what your insurance covers and what type of therapy you need are essential to get therapy billing. Finding a therapist that is in-network with your insurance provider is also crucial. Once you have found a therapist, you need to contact your insurance company to get authorization for therapy sessions. Finally, you will need to provide the therapist with your insurance information so that they can bill your insurer for payment. You can contact DENmaar to do these tasks successfully without any hassle.