Rcopia
DENmaar is pleased to announce the integration of Dr First E-Prescription into our EHR. Rcopia® is a revolution in e-prescribing software. Built on Dr First's experience and delivering more than 1 billion medication transactions, the Rcopia e-prescribing system ushers in a new era of medication history data access, legend drug and controlled substance e-prescribing (EPCS) and patient medication adherence support. With the E-Prescription you would be able to prescribe medication for your patients through DENmaar RCM portal. The Dr First is closely integrated into RCM system and we provide seamless access into the Rcopia portal via our EHR.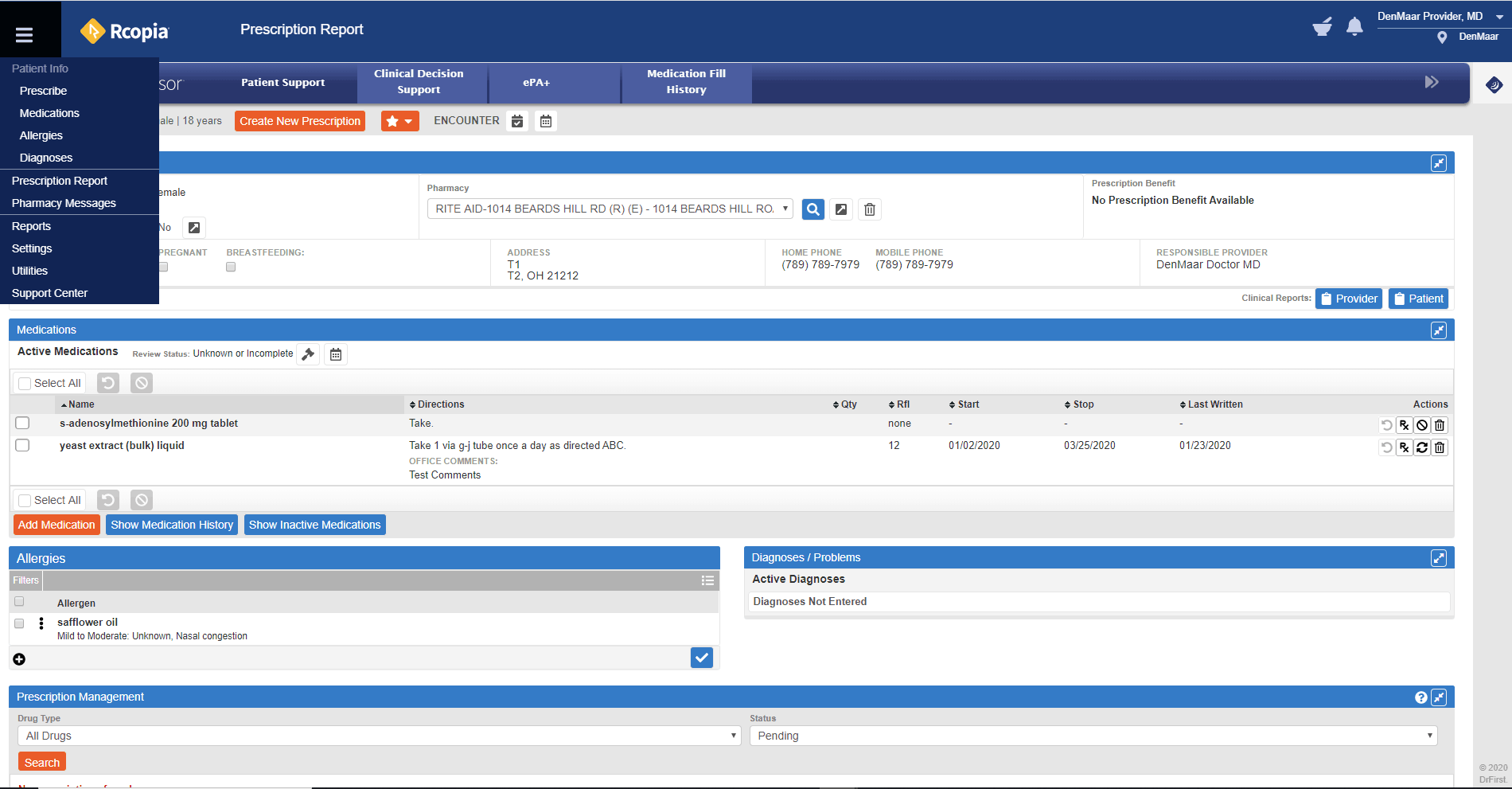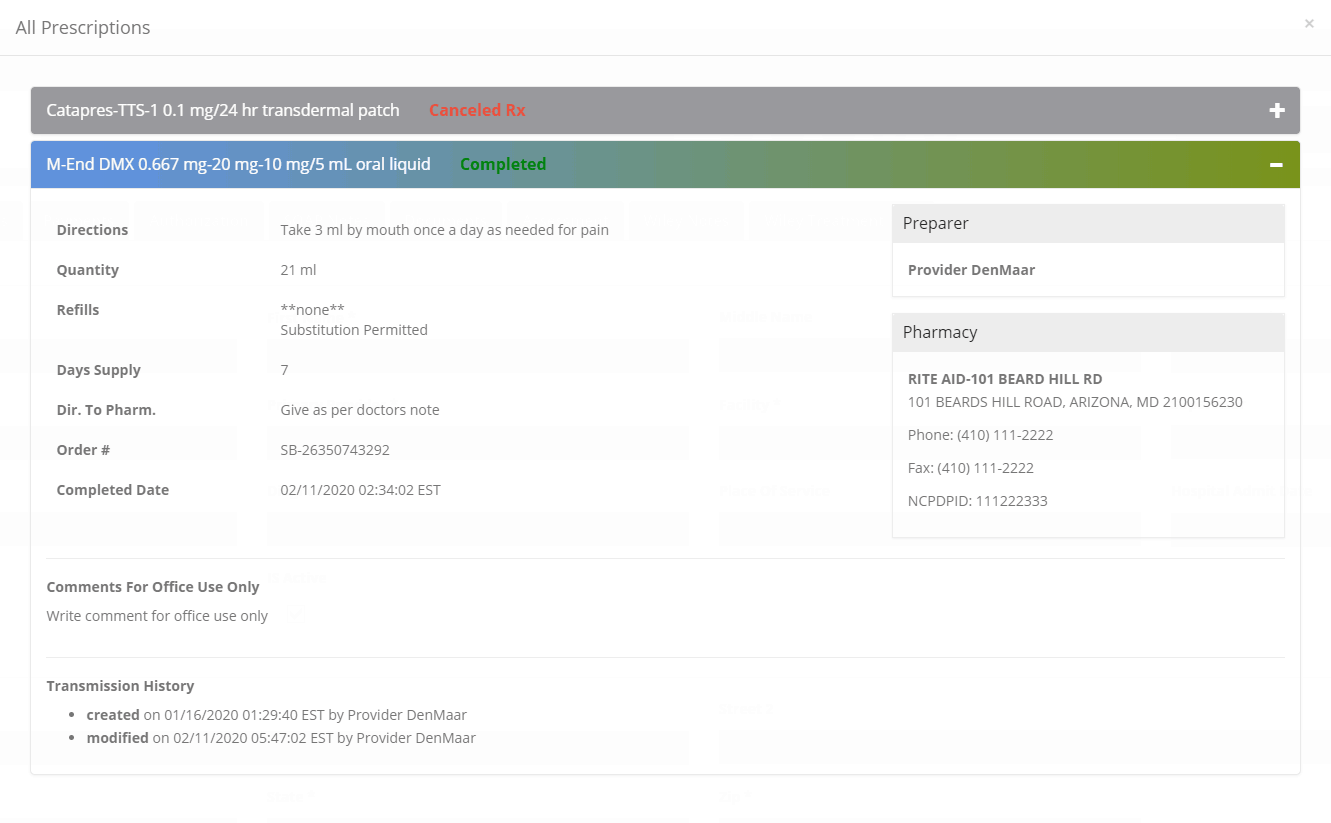 Prescription
You can access all the prescriptions generated for a patient in our EHR system. We pull data real time from Rcopia system and provide an easy access to data to our providers. Notification system is in place to guide the provider regarding pending items that need to be taken care of with respect to prescription. The access to Rcopia and data is just a click away.
Medication
You would be able to access all the medication information regarding your patient on the click of a button. The medications prescribed in Rcopia are pulled into our EHR and we provide a very intuitive and easy to use access to the medication information. The data is pulled real time from Dr First's Rcopia portal and made available to our providers to provide a seamless experience.