Trusted Provider
Credentialing and
Enrollment Services
Provider credentialing refers to the process by which the credentials and qualifications of a healthcare provider are verified. All doctors, nurses, and healthcare providers must attest and enroll themselves with a payer's network (insurance provider). Only then will they be authorized to provide services to patients who are members of the payer's plan.
Credentialing healthcare providers ascertains that they are qualified and possess the certifications necessary to provide care to patients. Personally, it is a great way to earn patients' trust. Providers who have medical credentialing will attract more patients to their thresholds.
Credentialing is also necessary to receive reimbursement from payers. Without it, an insurance carrier can deny payment, resulting in healthcare organizations losing crucial revenue. DENmaar offers end-to-end credentialing services to make the process considerably simple and straightforward.
We take the specific requirements of your medical practice into consideration and offer customized provider credentialing services that help:
➤
Physicians join new organizations and practice
➤
Switch from one physician practice group to another
➤
Practitioners enroll with new payers
➤
Practitioners maintain their credentials.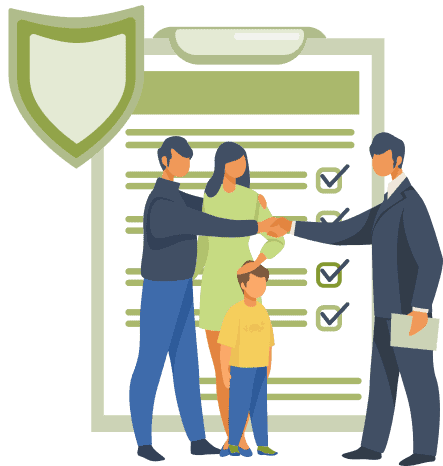 Provider
Credentialing

Process Flow We Adhere To

We offer a comprehensive provider credentialing service that covers the following steps:
➤
Gather all crucial data and documents from physicians that are mandatory for credentialing
➤
Store all data gathered in a secure database
➤
Understand the insurance carriers to which the practice sends claims and get in touch with them.
➤
Apply payer-specific formats after the due audit
➤
Track application status with the payer
➤
Obtain enrollment number from the payer and communicate the status to the practitioner.
➤
Update document library consistently in compliance with the credentialing process.
Steps in Provider Credentialing & Enrollment
1
Documentation
Collect, validate and securely store all imperative physician data.
2
Payer Submission
Identify relevant payers and file for credentialing while adhering to the payer-specific format
3
Ensure Enrollment
Follow up and obtain the enrollment number
4
Periodic Updates
Update document library consistently in compliance with the credentialing process.
DENmaar's Provider
Credentialing

Services Includes:

Our credentialing service includes the following:
➤
New Registration and renewals for individual providers.
➤
CAQH Application Filing and Attestations
➤
Maintaining provider data
➤
Tracking application status and expiration dates
➤
Creation and Maintenance of Contracts
Benefits of utilizing DENmaar's
Credentialing and Enrollment Services
You enjoy the following benefits with our credentialing services
➤
Speedy credentialing with all payers
➤
Drastically reduced claims denial rates
➤
Increased patient referrals from the network
➤
Reduced paperwork
➤
File cumbersome application forms without a hassle
➤
Track the status of your application
➤
Reduced cost of credentialing.
Whom We Help with
Credentialing & Enrollment
Frequently Asked Questions
What is provider credentialing? 3>
Provider credentialing refers to the process that helps providers get affiliated with insurance carriers. The process helps patients use their health insurance to pay for the healthcare service while aiding healthcare providers to get reimbursed for their services.
What is essential information required to credential a provider?
Important information about a provider's education qualifications, practice license, affiliations, malpractice history, training, experience, certifications, etc., are needed to credential a provider.
"
Using DENmaar Psychiatric Billing to do your credentialing is the one most important piece of advice I gave to a colleague starting her own behavioral health practice.
"
Brighid Gannon
Psychiatric NP
"
Boy, I remember my reports from my former billing person…….I can only blame myself for not finding you sooner.
"
"
It is such a relief for me to have someone like you to rely on to make sure my income has a steady flow. Sooo different than my previous biller!
"