Cigna
Insurance Credentialing

and

Behavioral Health

Provider Enrollment
Cigna is a very prominent health insurance company, which specializes in offering individual as well as family health insurance plans in 10 states. It is also known for offering medicare plans in 23 states and providing dental plans in 49 states. It is wise for healthcare providers in states with Cigna plans to get in-network with the insurance companies. By accepting Cigna insurance, healthcare providers can welcome more patients, increase their revenue and significantly improve their practice's reputation.
That being said, you have to go through an arduous credentialing process to undertake. Insurance credentialing is a process by which a healthcare organization applies to a health insurance company to become its in-network provider. A healthcare enterprise has the ability to bill the insurance company directly once they become an in-network provider.
The process is time-consuming and extremely complex. This is where DENmaar's Cigna provider credentialing and enrollment services come into play. At DENmaar, we've helped many healthcare enterprises become in-network providers with Cigna and can do the same for you.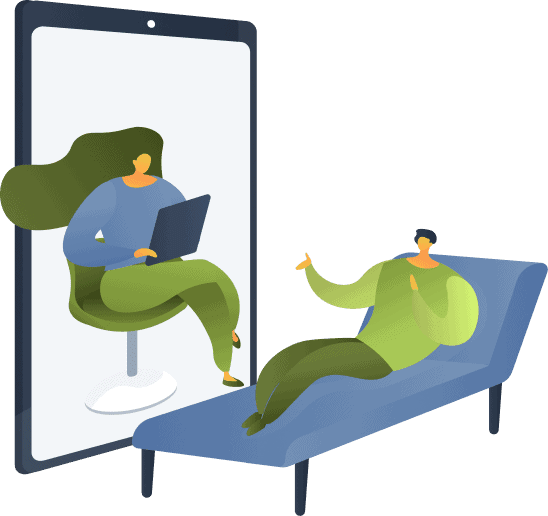 How DENmaar helps you with Cigna Credentialing Process
As we mentioned, insurance credentialing is no child's play. The process can be extremely time-consuming and complicated. At DENmaar, we'll make it our responsibility to help you join insurance networks without a hassle. Our Cigna credentialing experts will help you with the following important steps:
Network Research
Our credentialing experts will contact Cigna to enquire about open panel availability and find our timelines.
Application Filling
We will follow up with Cigna every two weeks after submitting your applications.
Contract Negotiation
We'll make sure you get the best rates possible for your service. We'll even negotiate fee rates on your behalf.
CAQH and PECOS setup and Negotiations
Both CAQH and PECOS profiles are essential for the credentialing process. We'll help set up and maintain both the profiles and also make sure your data is accurate.
Annual Credentialing Maintenance
We'll use our secure portal to manage all of your provider's credentialing data to boost the productivity and efficiency of your healthcare organization.
Essential Elements for Cigna
Behavioral Health Provider

Enrollment

If you are a provider planning to join the Cigna network, then you will have to adhere to the following steps
Make Sure All of Your Requirements are Met, this include:
➤ A license to practice in the state
➤ Liability insurance that complies with your state's requirements
For clinics, the following requirements will suffice:
➤ Multidisciplinary staff must possess at least 10 providers, this includes one doctorate level provider and one prescriber.
➤ All clinicians are mandated to be licensed by the state
➤ Must create a CAQH profile
➤ All billing must be submitted under the billing name or TAX ID number
Complete Application Filing Process
Individual clinicians are required to fill out Cigna's behavioral health provider application. Clinics are also required to complete Cigna's screening application for behavioral health clinics. Moreover, providers have to call provider services.
Cigna
Insurance Credentialing Process

– Getting on Cigna Panel
There are several crucial steps in the process of Cigna credentialing for providers. We at DENmaar will make sure that each step is taken care of with the care and attention it deserves for a hassle-free Cigna credentialing experience.
To Get on the Cigna Panel, you'll have to begin with the following:
Get the NPI Number
The NPI, aka National Provider Identifier, is a unique 10-digit number that is given to providers who submit claims and other information electronically. It is mandated by the Health Insurance Portability and Accountability Act for all providers who engage in electronic transactions to possess an NPI number. The NPI number can be secured via the National Plan and Provider Enumeration System.
Make Sure you Have the Necessary Malpractice Insurance
You must ensure that you meet your state's malpractice insurance requirements, specifically pertaining to your specialty. Cigna itself recommends an amount that is a minimum of $1000000 per occurrence and $3000000 in the aggregate.
Complete the CAQH Profile
Cigna uses CAQH technology to acquire information and perform administrative tasks. It is very simple to finish a CAQH profile online. The process will take you up to 2 hours. The profile completion also requires you to provide Cigna with the authority to access your data.
Call Cigna
Call Cigna even before you begin the application process to ascertain whether or not you fulfill all of Cigna's qualifying parameters.
Submit the Application
Cigna will send you an application packet via email if you meet all the requirements. You can now either mail your application to Cigna or apply online through CAQH.
State medical license
Drug enforcement agency certificate
Board certification status
Work history
Professional Education and training
Malpractice insurance
Malpractice claims history
Check the Status of Your Application
Cigna's credentialing process can take around 60 days to complete. You can follow up to check your application's status by calling Cigna directly or emailing them.
Benefits of utilizing DENmaar's
Credentialing and Enrollment Services
You enjoy the following benefits with our credentialing services
➤
Speedy credentialing with all payers
➤
Drastically reduced claims denial rates
➤
Increased patient referrals from the network
➤
Reduced paperwork
➤
File cumbersome application forms without a hassle
➤
Track the status of your application
➤
Reduced cost of credentialing.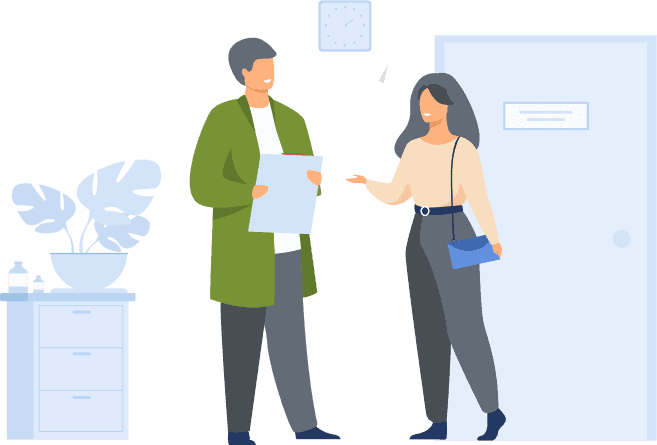 Whom We Help with
Credentialing & Enrollment
Join Cigna as an
In-Network Provider

with DENmaar
Getting on Cigna's network is a great way for behavioral health practices to expand their reach and provide care to more patients. The process to get Cigna credentialing, however, can be excruciatingly long and complex. This is where our Cigna credentialing specialists at DENmaar come into play. Our experts have the experience, insight, and resources needed to shoulder this process on your behalf. With DENmaar by your side, you can expect to overcome Cigna's credentialing challenges effortlessly while making sure that other core areas of your healthcare enterprise receive your undivided attention.
Contact us at DENmaar, to start your journey into becoming an in-network provider with Cigna.
"
Using DENmaar Psychiatric Billing to do your credentialing is the one most important piece of advice I gave to a colleague starting her own behavioral health practice.
"
Brighid Gannon
Psychiatric NP
"
Boy, I remember my reports from my former billing person…….I can only blame myself for not finding you sooner.
"
"
It is such a relief for me to have someone like you to rely on to make sure my income has a steady flow. Sooo different than my previous biller!
"