Medicare Credentialing and Enrollment Services
Get credentialed with Medicare as a new provider with DENmaar's end-to-end medicare provider enrollment services. At DENmaar, we are home to highly qualified credentialing specialists that will assist you throughout the complex and long medicare credentialing process. They work swiftly and with utmost care to get you on Medicare's network as a certified healthcare provider. We make sure the applications filed are clean and accurate, thus reducing your chances of rejection.

We also appeal at your behest in the event your application is denied, regardless of what the reason may be. Our job is to make sure providers get enrolled with their local administrator without a hassle. By making sure all medicare credentialing requirements are met, we make the otherwise overwhelming credentialing process simple and more tolerable for healthcare providers.

>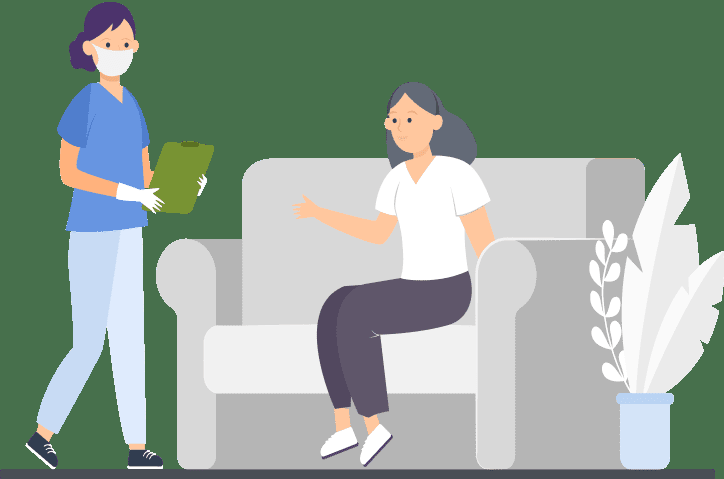 When to opt for a
Medicare credentialing service?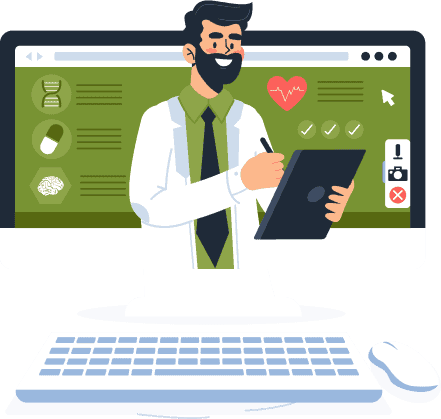 The Medicare provider enrollment process is no child's play. Utmost care must be taken to make sure all information, which is important to the procedure is submitted accurately. There should be no errors that could potentially lead to your claim's denial. It is a time-consuming and costly process that most healthcare practitioners simply do not have the patience, skill, or resources to perform appropriately.
As such, seeking help from credentialing experts like DENmaar helps. Medicare credentialing services may be needed for a variety of reasons. Most common of which can allude to the below scenarios:
➤
If you are opening a new practice location.
➤
In the event, a physician leaves the practice.
➤
If a provider is changing billing companies
➤
If a practice goes through a change in ownership.
➤
If claims are being repeatedly denied.
➤
If a provider would like to bill for DME but doesn't have a supplier number.
Steps in Medicare Provider Credentialing & Enrollment
Credentialing for Medicare is a complex process that can last for months until it concludes. Typically, a Medicare credentialing process will involve the following fundamental steps:
1
Documentation
Collect, validate and securely store all imperative physician data.
2
Payer Submission
Identify relevant payers and file for credentialing while adhering to the payer-specific format
3
Ensure Enrollment
Follow up and obtain the enrollment number
4
Periodic Updates
Update document library consistently in compliance with the credentialing process.
Benefits of utilizing DENmaar's
Medicare Credentialing and Enrollment Services
You enjoy the following benefits with our Medicare provider credentialing services
➤
Speedy credentialing with all payers
➤
Drastically reduced claims denial rates
➤
Increased patient referrals from the network
➤
Reduced paperwork
➤
File cumbersome application forms without a hassle
➤
Track the status of your application
➤
Reduced cost of credentialing.
Whom We Help with
Medicare Credentialing & Enrollment
➤
Physicians
➤
Physician Assistants
➤
Nurse Practitioners
➤
Urgent Care Facilities
➤
Audiologists
➤
Behavioral Health Providers
➤
Physical, Occupational, and Speech Therapists
Frequently Asked Questions
How long does it take to become a Medicare provider?3>
Medicare enrollment application process requires at least 60 - 90 days. It quietly varies from state to state.
"
Using DENmaar Psychiatric Billing to do your credentialing is the one most important piece of advice I gave to a colleague starting her own behavioral health practice.
"
Brighid Gannon
Psychiatric NP
"
Boy, I remember my reports from my former billing person…….I can only blame myself for not finding you sooner.
"
"
It is such a relief for me to have someone like you to rely on to make sure my income has a steady flow. Sooo different than my previous biller!
"