Robust Insurance Credentialing for Nurses
As a nurse, your primary job is to take care of your patients. Nurses have to navigate through a variety of challenges every single day to make sure their patients have the care they need and deserve. With so much of their time devoted to serving their patients, they barely have enough time to undertake the important medication process. 
From filing the application to making incessant follow-up phone calls, the process of credentialing is a tedious and time-consuming one. It demands a lot of time that most nurses simply cannot spare. 
That being said, credentialing for nurse practitioners isn't really a choice. It is an important process that needs to be taken care of if the nurse wishes to be reimbursed for their services. 
This is where DENmaar's NP credentialing services come into play. We are home to credentialing specialists that help you find relief from the burden of credentialing. You can rest easy knowing that our credentialing experts are taking care of the process from beginning to end, making sure you are credentialed while not compromising on patient care.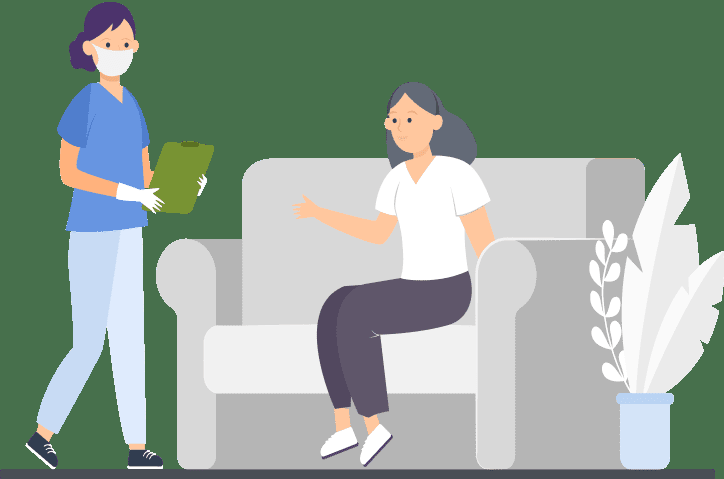 What Does Credentialing mean for Nurse Practitioners and Why it is Important?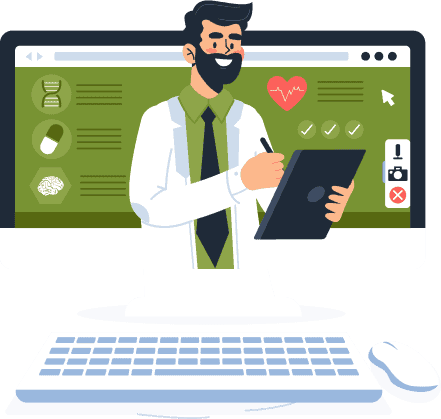 Credentialing is often mistaken to be only beneficial for physicians. However, it can help nurses to a great degree as well. With Credentialing, nurse practitioners can expect to enjoy the following benefits:
Advance a Nurse's Career

Highlight Unique Skillsets

Reduce administrative burden

Bequeath a Nurse with a sense of professional achievement

Help boost patient confidence by depicting that a nurse meets standards of practice
DENmaar's NP Credentialing Services and its Benefits
The following benefits await those who avail DENmaar's Nurse Practioner Credentialing Services
1
Up-To-Date CAQH
Our specialists will help nurses create, manage and keep their CAQH profiles current for a hassle-free credentialing experience.
2
Access to Credentialing Experts
Our team of credentialing experts is always at your service to provide you with the advice and assistance you need to traverse through the complicated process.
3
Expiring Documents Alerts
Triggered automated alerts will instantly notify you of any expiring documents so you can address the concern quickly to avoid trouble.
4
Automated Status Updates
We arm you with an intuitive RCM portal that sends you automated alerts and keeps you updated on your submitted application's status.
Nurse Practitioner Credentialing Process
The Credentialing process of nurses is long and can last anywhere around 90-120 days. The following steps have to be followed carefully for nurses to get credentialed. 
Select and Apply to a Certification Board

Submit Credentialing Information for Verification

Take the Eligibility Exam

Receive Official Certification

Approach the state Board of Nursing for Licensure. 

Apply for DEA certificate

Apply for Controlled Dangerous Substance Certificate

Apply for NPI Number
Insurance Carriers
We Support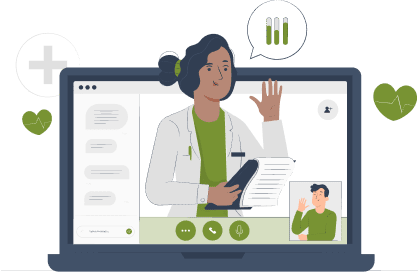 Insurance Credentialing is no easy task. However, it is an important undertaking that nurse practitioners and healthcare organizations must take seriously to avoid losing valuable revenue. That said, most healthcare providers do not have the time, insight, or resources needed to handle this overwhelmingly tedious process. 
In such circumstances, it would be wise to outsource your credentialing tasks to a reputable company like DENmaar. Our credentialing specialists will take care of the process from start to finish and ensure your applications are filed accurately and submitted on time. With DENmaar's help, you increase your chances of joining a payer network tenfold. 
Contact us now to learn how we simplify the process of Nurse Practitioner Credentialing. 
"
Using DENmaar Psychiatric Billing to do your credentialing is the one most important piece of advice I gave to a colleague starting her own behavioral health practice.
"
Brighid Gannon
Psychiatric NP
"
Boy, I remember my reports from my former billing person…….I can only blame myself for not finding you sooner.
"
"
It is such a relief for me to have someone like you to rely on to make sure my income has a steady flow. Sooo different than my previous biller!
"