Insurance Credentialing Services for Mental Health Providers
Mental health Insurance Credentialing for psychologists and counselors have become extremely important today. Mental health specialists, just like other practitioners, need to go through an extensive credentialing process to validate their practice.
By forsaking credentialing, a practitioner or therapists compromises on a good number of clients covered under the federal insurance program. With a clamoring for more progressive 'medicare for all idea floating in the United States political spectrum, credentialing has never been this urgent for mental health specialists.
At DENmaar we answer this urgent need by offering insurance credentialing services for mental health providers. DENmaar offers mental health billing and credentialing services to providers who are in dire need of it.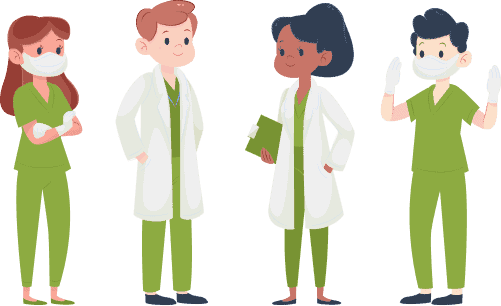 Stop Losing Clients, Call us now on : 844-727-3627
Mental Health Insurance Credentialing and Billing for Mental Health Providers
Now, if we assume that a physician works on a $100/hr, pay, that's approximately $20000/year in credentialing work per physician. This is excluding any paperwork; of course, you lose more money if you lose relevant documents.
In hindsight, you are spending way more than $20000/year. Mental health credentialing services cost way less when outsourced to a third health insurance credentialing specialist like DENmaar.
Credentialing Cost Breakdown
Individual Practitioner Cost – 100-200$ per physician
CAQH Database
Initial Setup Cost can go up to $200-$500
Panel Application Cost
Practitioners should expect to pay $100 per panel
So, on average, the general cost of physician insurance credentialing services is somewhere between $2000-$3000/ year.
Most of the cost incurred in the process of Mental Health Insurance Credentialing services is because of its lengthy nature. You lose money if you lose your documents. You lose money if you fail to follow up with the insurance companies, resulting in the expiration of your application. The entire process has too many pot-holes for medical practices to crash and burn.
Hence, it is highly recommended to use the help of mental health credentialing agencies or third-party experts like DENmaar for insurance credentialing and billing for mental health clinicians. 
Benefits of Outsourcing Mental Health Credentialing to DENmaar
➤ You get access to highly qualified mental health credentialing specialists
➤ Get status updates regarding your submitted application via our RCM portal
➤ Our experts keep your CAQH profile updated and current.
➤ Get alerted of expiring documents.
➤ We handle all your insurance panel revalidations.
Mental Health Credentialing Process
Insurance credentialing for mental health professionals is no easy task. The process is long and involves the following crucial steps. 
Getting Your Information in Order
As we mentioned before, credentialing requires a lot of information and documents from the practitioner.
Documents needed for Mental Health Credentialing:
Licensure Information

NPI Number

Resume

Proof of Malpractice Insurance

Taxonomy Code

Proof of Liability Insurance from Landlord (Applicable on if you are renting)

Credentialing Paperwork
Fill Out Your CAQH
You will find many companies that use the Council of Affordable Quality Healthcare for the purpose of credentialing. Before filling out the CAQH form, you are required to hold an authentic resume with no gaps in employment. The application is supposed to be completed online via the CAQH hub.
The entire process can be extremely confusing to follow, but we at DENmaar assist you till the end.
Contact provider Relations
Once you have gone through the CAQH process, you are now afforded the liberty of choosing which insurance panel you want to be on. The insurance companies you choose may vary in the department of reimbursement rates, provider friendliness, payment speeds, etc.
Some companies may have their own sets of rules and requirements to apply. Now here you might face an issue of rejection, or not being accepted because the panel is full.
In such cases, you can do the following to build relationships with networks to gain access for future openings:
Evening and Weekend Availability
Experience with special populations
Crisis services
Handicap accessible facilities
Being located in an underserved area
Multilingual fluency
Having an in-network referral source.
Submit Application
Once you have taken care of the documentation and decided on which insurance panel to join, it's time to submit the application and wait. The entire process of getting paneled is relatively swift, culminating within 9-10 hours.
All you have to do now is a follow-up. You have to keep tabs on the status of your application. Chances are it might expire while still in the process if taken too long, and you don't want to start again. The insurance companies have to be notified every time you submit a document to ensure it has reached them.
Review after Approval
Once you have received approval, it is still not an appropriate time to celebrate. Do the following to be on the safer side.
Review your contract carefully before signing
Keep a file with the agreement and any addendums ready for future reference.
Learn more about the insurance provider's portal on its official website.
Collect a list of phone numbers for the claims department, pre-authorization department and provider relations.
Once you have taken care of the above bucket list, you are ready to sign. To speed up the process, DENmaar's will help you submit your claims electronically. This will help you save time, money, and paper.
Insurance Carriers We Support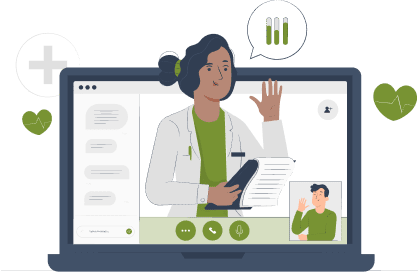 Insurance credentialing is an excruciatingly complex process. It can be time-consuming and frustratingly complicated to handle. Most physicians or healthcare staff members don't have the time, resources or insight needed to give credentialing the undivided attention it needs. Poor credentialing can hurt your healthcare organization's bottom line. 
As such, we recommend what all other mental health organizations are doing and outsource your credentialing duties to our experts at DENmaar. We'll make sure your application is accurate and submitted on time. Our experience in the industry almost guarantees you will become a part of the payer network you want to join with DENmaar's help. 
Contact us now for reduced claim denials and experience a hassle-free mental health credentialing process. 
"
Using DENmaar Psychiatric Billing to do your credentialing is the one most important piece of advice I gave to a colleague starting her own behavioral health practice.
"
Brighid Gannon
Psychiatric NP
"
Boy, I remember my reports from my former billing person…….I can only blame myself for not finding you sooner.
"
"
It is such a relief for me to have someone like you to rely on to make sure my income has a steady flow. Sooo different than my previous biller!
"