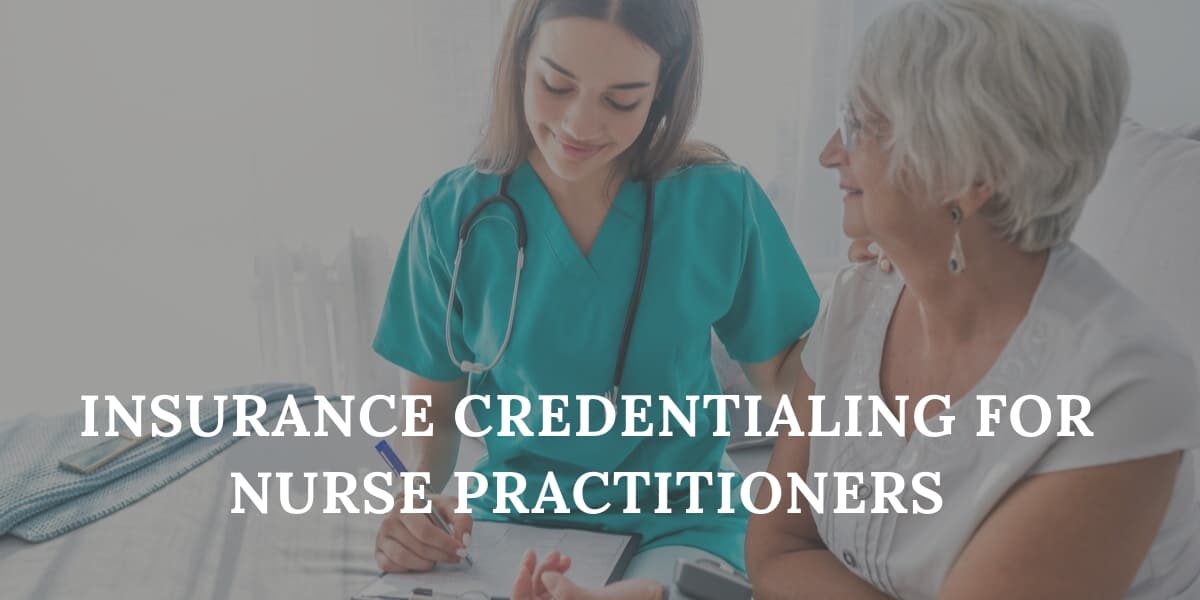 Insurance credentialing for nurse practitioners is as vital as for other practitioners in the field. However, the dynamics of credentialing is quite different for nurse practitioners than others. Its challenges are different and can cause a lot of distress for the uninformed.
In this article, we will look at some of the challenges faced by nurse practitioners that are exclusive to their faction. It is essential to know the hurdles you face, so when the time comes, you can jump over them with ease.
Challenges with Insurance Credentialing For Nurse Practitioners
Restrictions with License
Nurse practitioners throughout America have to go through various forms of restrictions when it comes to licensure. It varies from state to state. Some states allow Full Practice license to nurse practitioners. This means that they are allowed to evaluate, diagnose, interpret diagnostic tests, initiate or manage treatments and prescribe medications in accordance with the exclusive licensure authority.
Read More: Importance of Nurse Practioner Credentialing for Nurses and Healthcare Organizations
In reduced practice states nurse practitioners require a regulated collaborative agreement with a physician. The collaborative agreement is mandatory if NP's wish to offer patient care in these states. Without the above formalities, there is no chance for a nurse practitioner to ever get credentialed to undertake practice. It is highly recommended for nurse practitioners in these states to have the necessary collaborative agreements in place when the need arises.
And finally, we have "Restricted." This kind of practice states requires thorough supervision, delegation, or team management by an outside health discipline for nurse practitioners to practice health care.
Admitting Privileges
Many insurance plans require practitioners to have to admit privileges at an in-network facility. If a practitioner does not have the required admitting privileges then he/she need to prove an "admitting relationship" with another provider.
The requirement can be frustrating for many practitioners who work in a setting that does not have situations that require admissions requirement. As we mentioned, the "admitting relationship" should be in the form of a letter, on the letterhead of the concerned physician who states that the physician in question will handle all inpatient admissions for the patients when necessary.
There is no way you can skip this requirement. Nurse practitioners must keep this requirement ready when undertaking the credentialing process.
Credentialing File
It is highly recommended for nurse practitioners to keeps their files ready. All the credentialing documents and copies that will be required need to filed and available. Documents will always be needed for assessment, whether it is for credentialing or re-credentialing.
Here is a list of documents that you need for credentialing
State License

Current CV

Professional liability insurance

Current Drivers license

Collaborative Agreement

DEA/CSR

Board Certificate

Admitting Arrangement Letter

Prescribing Arrangement letter

Copy of diploma from the highest level of education.
Get Ahead of the Curve
Credentialing is not a piece of cake and can go on for a better period of a year. If you are starting a new practice or hiring nurse practitioners for your practice, then be ready with all the necessary documents and copies needed. Prepare a credentialing packet for your nurse's so that they can arrange for the required documents without any confusion.
Learn More