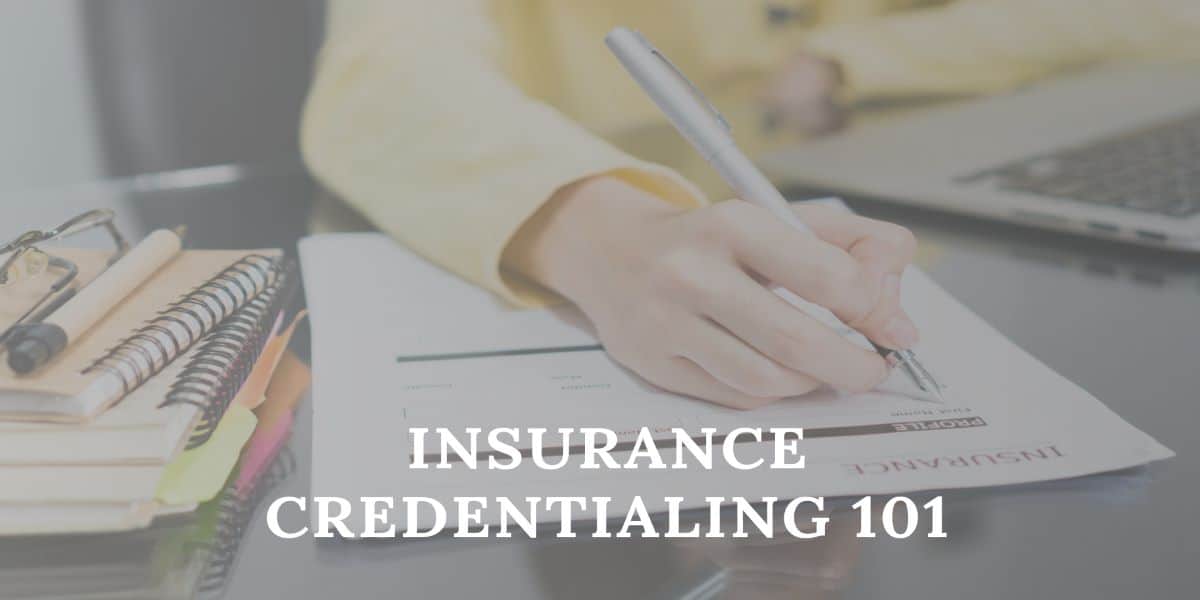 Insurance credentialing 101 is where we will try to ease you into the concept of credentialing. It is what many practitioners seek, but are overwhelmed by what they hear about it from their peers. We'll try to simplify the concept as much as we can and explain credentialing while focusing on some of its vital aspects.
What is Insurance Credentialing and Enrollment?
Credentialing, at its very core, is the process of assessing the qualifications of licensed medical professionals by establishing their background and educational history.
The concept isn't new. Its origins can be traced back to Persia in 1000 BC. It is known to have been conjured and outlined by the cult of Zoroaster. In ancient Persia, a physician had to treat three heretics to qualify for licensure. If the heretics lived, the physicians were allowed to practice in the kingdom for the rest of their life.
While modern credentialing in no way resembles the totalitarian methods of the Persians, the concept still remains the same. It is to ensure that the doctors and practitioners allowed to practice in the state are well qualified to undertake the task of treating patients.
Information Needed for Insurance Credentialing 101
Modern credentialing verifies an array of different information submitted by the applying party. The information needed is as follows:
•

Education and Training

•

Residency

•

Licensing

•

Specialty certificates

•

Career history

•

Qualifications
The following information from the practitioner must be reviewed before starting a medical practice.
Medical credentialing basically consists of three crucial insurance credentialing processes;
•

Provider Credentialing: Process of verifying skills, training, licensing, qualifications, etc.

•

Provider Enrollment: Enrolling a provider with insurance plans

•

Privileging: Granting providers with a set of special privileges that allows them to carry out specific procedures.
Medical credentialing is not merely concerned with protecting patients but also deals with providers getting insurance reimbursements. Without insurance credentialing, providers cannot accept clients that are covered by the federal insurance programs, thus losing money.
Timeline for Insurance Credentialing 101
Credentialing is a long process; this alone can give providers palpitations. It goes on for what feels like a lifetime. The entire process can take somewhere around 90-120 days to culminate. This time can be extended if there are any missteps during the process.
The provider should be careful with his paperwork while undergoing the process. Any sort of missing information like work history, current status, malpractice insurance claims, etc. should be mentioned without fail.
The documents submitted must be attested mandatorily before submission. Any changes, later on, can be done by refilling and resubmitting your attestation.
It is recommended to stay updated on the current affairs of the Council for Affordable Quality Healthcare. This can help make the process a little bit easier. Be aware of the credentialing laws that are specific to your state and city, and abide by them while filling the application.
Post Credentialing
The credentialing process culminates with the provider entering into a contract with the credentialing company. The contract then allows providers to get reimbursed by the insurance company on behalf of their clients.
Re-credentialing
A provider is required to undergo the credentialing process periodically to stay in-network with the insurance company. Providers usually receive letters that let them know that they are up for credentialing. They should complete the credentialing process before the deadline to avoid suspension.
Read More on Provider Re-credentialing
Tips for Credentialing with Insurance Companies
As we mentioned before credentialing is an overwhelming process. The following tips might help ease your burden while undertaking the process.
1) Start Early
As you know by now, a credentialing process can take up to four months to end. So it is smart to be ahead of the curve and start the process four months in advance before the opening of your medical practice.
2) Give your staff a credentialing Packet.
Credentialing is tough. If you are running a group practice, you might want your staff to take responsibility for their individual credentialing process. To avoid confusion, preparing a credentialing packet that contains all the information required from staff is a brilliant way to communicate and prepare them for the process.
The Credentialing packet can include
•

Your practice and remit address

•

TIN

•

National provider information – 2

•

Phone and fax number

•

W9

•

Instructions for CAQH and NPI applications

•

A list of insurance companies they need to apply for.
3) Keeping track of your staffs credentialing status
It is essential to know where your staff is with their credentialing and what the cause of delay if any is. Help mitigate delays as much as you can. Remember, delays in credentialing can result in delays in payments and loss of your practice.
4) Scheduling the Start Date of the medical staff member.
Make staff members start date contingent on the submission of all his/her paperwork. Tying start date to submission of all credentialing paperwork will avoid having to schedule around the insurance company with which the new provider is not yet credentialed.
5) Seeking Help from Third Party Service Providers
Finally, it is highly recommended that providers do what they do best, and leave the credentialing process to insurance credentialing 101 experts like DENmaar. With its robust technology, and years of experience, DENmaar can smoothen the process of credentialing by assisting providers throughout the overwhelming process. From credentialing to re-credentialing, DENmaar's got you covered.
Learn More