Aetna Mental Health Telehealth Information for Providers
Providers that are NOT currently enrolled in Aetna as an in-network provider and who want
to see patients via telehealth only:

Providers must enroll as an in-network providers and have a physical location on file for the
primary base state they are licensed. You do not need a physical place for each additional state
you are licensed in during the Covid 19 pandemic. However, after the Covid 19 pandemic has
been lifted, a physical location will be required for each state you are licensed in to continue to
perform telehealth sessions for patients. Also, the member must have Telehealth benefits as part
of their member's plan. The member can verify telehealth benefits information by calling the
Member Services phone number on the back of their Member ID card.

Providers Currently Enrolled in Aetna as an in-network provider who wants to see patients via
telehealth in addition to in-person sessions:
Providers interested in seeing patients utilizing telehealth software and sessions can do so if they
are enrolled in Aetna as an in-network provider. Below are the CPT and EAP codes and Service
Descriptions approved for telehealth sessions. Also attached is the Aetna Telehealth Information
document that outlines additional services that can be billed for telehealth on pages three and
four.

Behavioral Health and EAP Counseling: Televideo or Audio
CPT Code(s) – Service Description
90791, 90792 Psychiatric diagnostic interview examination
90832, 90833, 90834, 90836, 90837, 90838 Individual psychotherapy
90839, 90840 Psychotherapy for crisis; first 60 minutes; or each additional 30 minutes
90845 Psychoanalysis
90846, 90847, 90853 Family or group psychotherapy
90863 Pharmacologic management, including prescription and review of medication, when
performed with psychotherapy services
G0410 Group psychotherapy other than of a multiple-family group, in a partial hospitalization
setting, approximately 45 to 50 minutes E and M codes Covered – reference the medical list of codes where the E&M codes reside
H0038 Self-help/peer support services per 15 minutes

Telemedicine Software Platforms:
DENmaar offers Twilio telehealth software as part of your portal billing platform (The
Guardian). Twilio meets all HIPAA compliance guidelines and is allowed in all states to meet
the standard of care via a telehealth encounter.
Related Posts
Providers that are NOT currently enrolled in Aetna as an in-network provider and...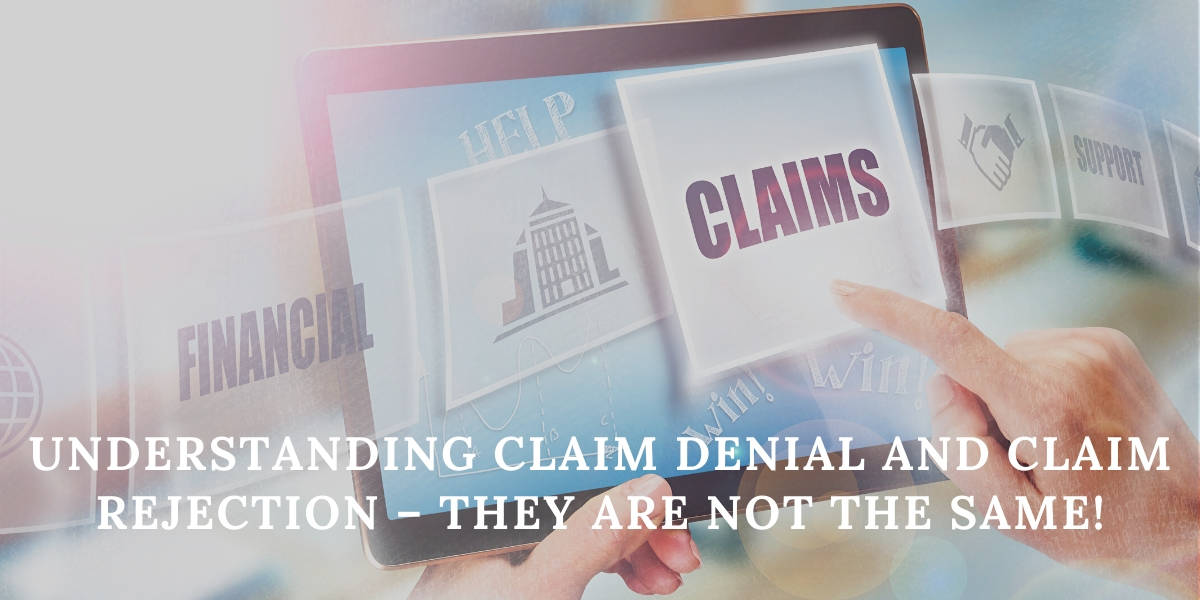 At first glance, both claim denial and claim rejection can seem the same exact...