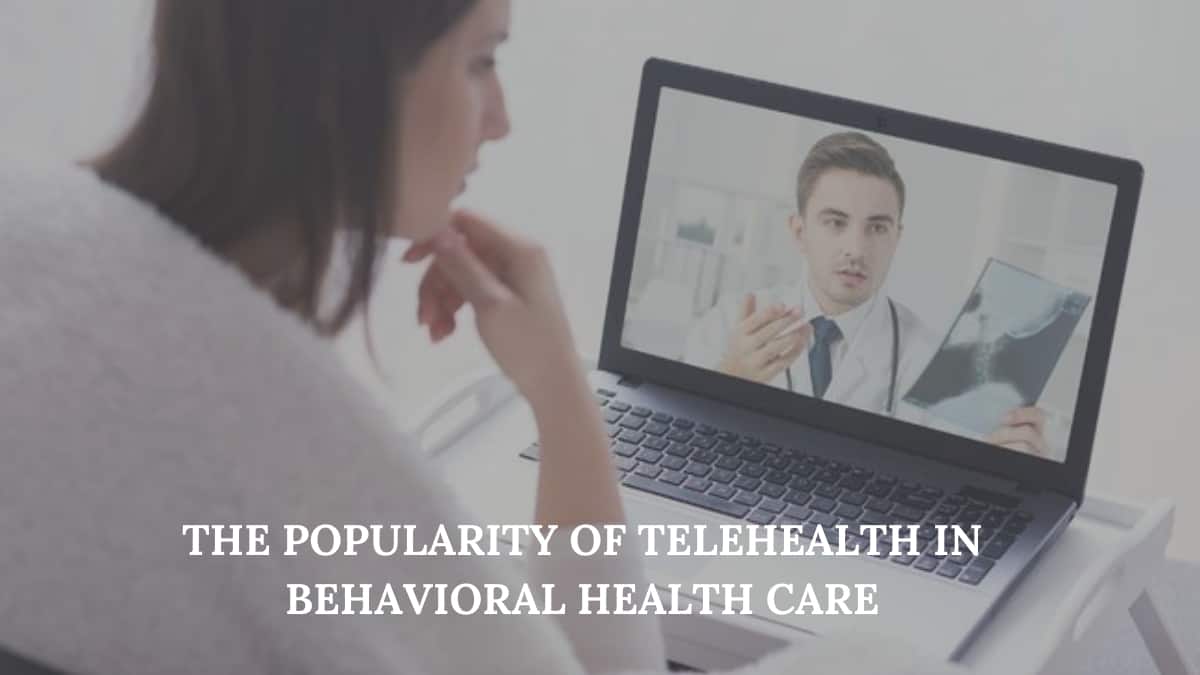 We've come a long way since the early days of telehealth. With constant advancements, innovations, and updates in technology, Telehealth has become relatively potent as opposed to its beginning years. Its relevance has been proven even more fundamental, owing to the current pandemic.
Read More: How to Expand Private Practice Using Telemedicine
Almost all healthcare practices, organizations, and professionals are now implementing technology to not only provide consistent care to their clients but also ensure their practice remains open for business. This is especially true for the behavioral health care sector as well. The implementation of Telehealth in Behavioral health has made mental health care better, more cost-effective, and less stigmatized.
Telehealth's major selling point has always been its accessibility. It can be a tool that transcends socio-geographical barriers to ensure better care is delivered on time whenever needed. Rural areas have greatly benefited from Telehealth.
    How is Telehealth used in Behavioral Health?
Most behavioral health practices are aligned with psychiatry, counseling, and cognitive tests, there is barely any physical involvement in the rendering of behavioral health care. As such Telehealth and behavioral health go hand in hand. Behavioral professionals can still deliver efficient care via a mobile device with the help of telehealth.
Moreover, treating mental health with telehealth is easier, and cheaper as treatment is rendered in a virtual ambiance. There is also a stigma around mental health treatment, which dissuades many individuals from coming forward with their woes. It is estimated that about 42 million Americans have anxiety disorders, and at least 16 million are suffering from some form of depression. Telehealth, by providing a virtual incentive, helps patients get proper mental health care comfortably.
There are multiple research materials claiming that mental health issues come with medical comorbidity. For individuals who deal with multiple conditions like hypertension and depression at the same time, they can get the answers to their queries from a single virtual point, thus allowing for better access to care.
There are other incentives to telehealth as well. Patients no longer have to wait in long lines with patients who might carry contagious flu, which is one of the reasons why telehealth's stock is up nowadays. There is also no long-distance travel, especially for residents of rural regions. There was a time when rural residents had to traverse on overnight journeys just to see a doctor. Telehealth has changed that.
The adoption of telehealth is already showing results in the behavioral space. According to the popular telehealth service Teladoc's own research, practitioners have seen an impressive improvement in the mental health of their clients using telehealth. They have reported a 32% reduction in depression symptoms, a 31% reduction in anxiety, and a 20 percent reduction in stress.
DENmaar's TeleHealth & Medical Billing Services
At DENmaar, our telehealth solution offers both patients and providers with a communication technology that allows the access and management of health care services from homes of patients or the practices of doctors. This teleconferencing feature allows practitioners to attend to their patients, on their computer screens, where-in they can consult and serve their clients without having to make them wait in their clinics or making them transit long distances.
All you have to do to access our feature, whether you are a provider or patient, is to sign up to our app and avail our telepsych feature.
Learn More