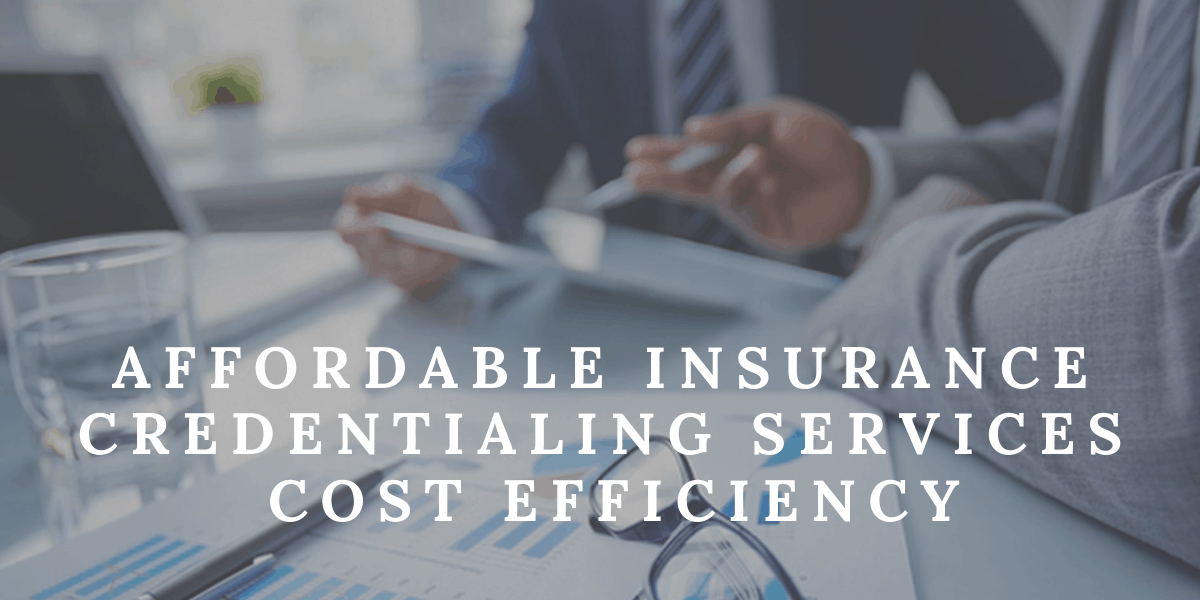 Given the lengthy, tedious nature of Affordable Insurance Credentialing Services, the question that most physicians and medical practitioners are left with is if there is such a thing as Insurance Credentialing. Most of the cost incurred during the Insurance Credentialing is directly related to the time that physicians spend in the process.
The typical duration of the entire process is around four months. During these four months, the medical practice has to go through a variety of steps to get the credentialing process right. Frankly, it varies according to various factors.
The Affordable Insurance Credentialing Services may vary based on:
 Current Credentialing Service
 The number of physicians needed to be added.
 How quickly you grow your practice.
 Changes in insurance contracts
 Additional services rendered from the credentialing service provider.
One way to estimate the Affordable Insurance Credentialing Services cost in calculating the time a physician would spend on the actual credentialing process. On average, that would be 43 minutes per day.
Now, if we assume that a physician works on a $100/hr, pay, that's approximately $20000/year in credentialing work per physician. This is excluding any paperwork; of course, you lose more money if you lose relevant documents.
In hindsight, you are spending way more than $20000/year. medical Insurance Credentialing cost way less when outsourced to a third party like Denmaar.
Credentialing Cost Breakdown
Individual Physician Cost – 100-200$ per physician
CAQH Database
Initial Setup Cost can go up to $200-$500
Panel Application Cost
Physicians should expect to pay $100 per panel
So, on average, the general cost of Affordable Insurance Credentialing Services is somewhere between $2000-$3000/ year.
Most of the cost incurred in the process of credentialing is because of its lengthy nature. You lose money if you lose your documents. You lose money, if you fail to follow-up with the insurance companies, resulting in the expiration of your application. The entire process has too many pot-holes for medical practices to crash and burn.
This is why third-party Insurance Credentialing is so essential in getting on insurance panels. Denmaar offers a fully automated system that provides practitioners with end to end solutions to credentialing. You are automatically updated about the status of your application. You get automated re-validation alerts, are assisted throughout the CAQH form filling process, and alerted of your status application in real-time.
Affordable medical Insurance Credentialing Services cost can be availed only when you outsource them to companies like Denmaar.
Fill the form below or call now on 1-888-595-5100 to get a free estimate.
Learn More