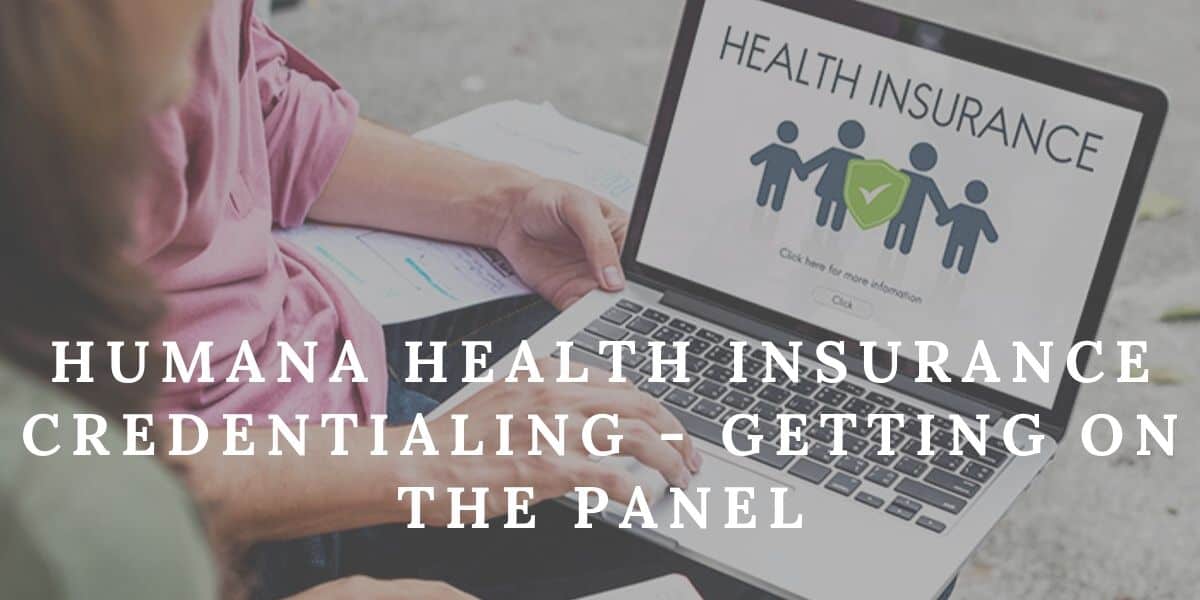 Humana Provider Credentialing & Contracting Services
Join Humana as an in-network healthcare provider and expand your services to a wider base of patients with our Humana Insurance provider credentialing services.
Let's discuss the Humana Health Insurance Credentialing Process.
Humana Inc is a health insurance company based in Kentucky, Louisiana. Over the years, it is responsible for amassing over 13 million Americans into its healthcare program. With revenue of $41.3 billion, Humana was ranked 56 on the Fortune 500 list.
Now, Humana credentials and re-credentials all licensed independent practitioners including physicians, facilities, and non-physicians who fall within its scope and authority.
The following elements are crucial for a practitioner to be credentialed by Humana:
Applying provider is in good standing with state and federal regulatory bodies.

Applying Provider has been reviewed and approved by an accredited body.

Every three years is still in good standing with state and federal regulatory bodies and is reviewed and approved by an accredited body.

Liability insurance coverage is maintained.

Copy of facilities State License.

CLIA certificates are current.

Completion of a signed and dated application.
As mentioned, Humana has at least 13 million Americans covered under its insurance program. Hence, it makes sense for Humana health insurance provider credentialing to get in-network with humans to tap into what could potentially be a lucrative market. The process, however, is overwhelmingly tedious with too many moving parts. Thankfully, DENmaar's team of experts will help assist you throughout the Humana credentialing process.
Check out Credentialing Process Checklist.
The Process to Apply for Humana Health Insurance Credentialing
The provider credentialing process for Humana is as follows:
1. Pre Application
Before applying, Humana physician Credentialing requires practitioners to handover some necessary information to confirm that the applying practitioner is meeting the basic guidelines of Insurance Credentialing with Humana. A Humana representative is assigned to the practitioner who informs whether the applying party meets all the mandatory guidelines or not.
2. Submit Your Application
Once the practitioner is deemed compliant with Humana's Health Insurance Credentialing guidelines, they send an e-mail with an application packet containing all the information needed to get started.
If the application information already exists on the CAQH aka Council for Affordable Quality Healthcare exists on the CAQH or One Health-port website, then Humana will with the applying parties' permission, proceed to access it electronically.
The Following application information is required from the applying party, depending on:
•

Active and Unrestricted License in the State

•

Drug Enforcement Agency Certificate (If Applicable)

•

Good Standing With Medicare and Medicaid, Medicaid Number

•

Humana participation in-hospital clinical privileges

•

letter of interest for insurance credentialing for Humana

•

Board Certification Status

•

Professional and Educational Training

•

5 Year of Work History

•

Malpractice Claims History

•

Adequate Malpractice Insurance

•

Prior Sanctioning Activities
3. Follow Up
Once Humana receives the application packet, they will start the credentialing process. The entire process will take 45 to 60 days to complete.
During this time, the applying party will receive e-mails regarding:
Confirmation of Application received
Request any missing documentation or application information. If any fundamental document or information is found to be absent during the process, Humana will send a notification, notifying about the closure of that particular application.
Constant updates about the status of an application, including delays if any.
4. Humana Approval
If Humana approves a particular practitioner's application, the practitioner becomes an in-network provider with Humana. Humana will update the provider information in their database within the next 10 business days.
Being a Humana in-network provider although tedious, is essential for providers to get clients who are covered under the Humana Insurance program. We at Denmaar, understand that medical practices would rather focus their energies on treating their patients rather than focus on the tedious task of credentialing. Hence, we offer a robust end to end credentialing solution that assists you throughout the process.
DENmaar's Insurance Credentialing Services and its Benefits
The following are the major benefits you can enjoy by availing of our Humana Provider credentialing services.
1. Access to Credentialing Specialists
We are home to highly skilled credentialing specialists who are with you from start to finish to make sure your credentialing process with Humana goes smoothly, without any hiccups.
2. Expiring Document Alerts
We arm you with personalized credentialing software that promptly alerts you of expiring documents so you can take the necessary steps before the set deadline.
3. Up-To-Date CAQH
CAQH is an integral part of the healthcare credentialing process. At DENmaar, we help you create, update, and keep your CAQH relevant.
4. Automated PAR Status Updates
Be up-to-speed about your application's status at each and every step of the Humana credentialing process with DENmaar's special RCM portal.
Who We Help with Insurance Credentialing & Enrollment?
We simplify the insurance credentialing & contracting process for the following entities.
•

Physicians

•

Physician Assistants

•

Nurse Practitioners

•

Urgent Care Facilities

•

Audiologists

•

Behavioral Health Providers

•

Physical, Occupational, and Speech Therapists
Join Humana as an In-Network Provider with DENmaar
Humana contracting and credentialing is no child's play. At DENmaar, however, we are home to Humana credentialing specialists who possess the experience, skills, and resources needed to help you get credentialed with Humana in a quick and efficient manner. We make sure all of your documentation is taken care of to make sure your submitted application has a chance of being rejected. If by any chance your application is denied, you rest assured that our specialists will do the necessary and resubmit the application in time to boost your chances of getting credentialed with Humana.
Learn More