The Patient and State Stability Fund and Mental Health Treatment
By: Michelle Husted
With the repeal of the Affordable Care Act and the planned implementation of the American Health Care Act (AHCA) looming, many are concerned about healthcare coverage changes. Some of the primary areas of change was Pre-existing conditions, and those young adults who are under age 26, the ability  to get coverage under the umbrella of their parents health insurance while they are pursuing their education and/or starting their careers. After much back and forth the past few months it seems that those areas will be protected.
Other primary areas of concern are mental health care. 350,000 people die from mental illness every year. There are many areas of mental health care that impact those who suffer. Besides funding for actual treatment in and of itself, there is a shortage of mental health care providers, including Psychiatrists and Psychologists. With the skyrocketing costs of basic college tuition and higher education it makes it difficult to fill this gap. (The average psychologist is left with $88,610 in debt after graduate school) Some behavioral health funding should be going to help get more students in these fields as they did with some schools to get teachers in the Sciences & Math fields.
Since Bush signed the Mental Health Parity & Addiction Equity Act in 2008, and its implementation in 2013 more and more attention has been brought to treating mental illness as a physical illness. The concern for some is that since they are doing away with the Essential Health Benefits Medicaid alternative Benefits Plan That there will be a mental health care crisis. There is a concern that there will be limits on coverage or lifetime coverage, or in fact no coverage at all. Changes in Medicaid are of great concern. How many will lose coverage?  Will the emergency rooms be flooded again with patients who do not have coverage or who chose not to pay for coverage because they needed their paychecks to pay the rent?
The combined benefit of both young adults continued coverage and pre-existing conditions continuing to be covered under the AHCA would enable a good start for Mental Health Care since 75% of all lifetime mental illnesses are diagnosed to those under the age of 24. But with the cuts to Medicaid, many are left confused as to where this funding is going to be coming from. The National Alliance on Mental Illness has a great concern for those suffering from more serious mental illnesses as well as addiction because these are usually the hardest patients to reach and are uninsured.
The idea under the AHCA is that there will be 100 billion from 2018-2026  available for The Patient State and Stability fund. This risk pool would allow states $15 billion the first two years and $10 billion a year thereafter. It is unclear of the specifics though. The idea is for those at most risk or costliest care to benefit or the most ill. It is on a per capita basis. That will leave smaller states, for example like West Virginia with less money that states like California (West Virginia is ground zero for the opioid epidemic and one of the hardest hit in the country) But it is unclear where this money will go. Will it go directly to the hospitals to cover their losses for the year? And are those that are completely unstable able to make good decisions on what to do with their finances in regard to healthcare? Those unable to make clear choices or those with addiction issues may not decide to make a sound decision when it comes to health care coverage.
The Patient and State Stability Fund under the AHCA is touted to be the lifeline in exchange for the cuts to Medicaid. We will see in the upcoming weeks the impact of this on Mental Health Care.
Related
Related Posts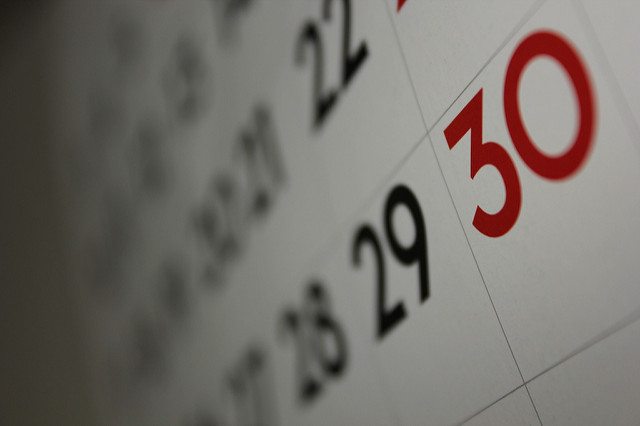 By: Michelle Husted It is that time of year again! Calendar year deductibles...