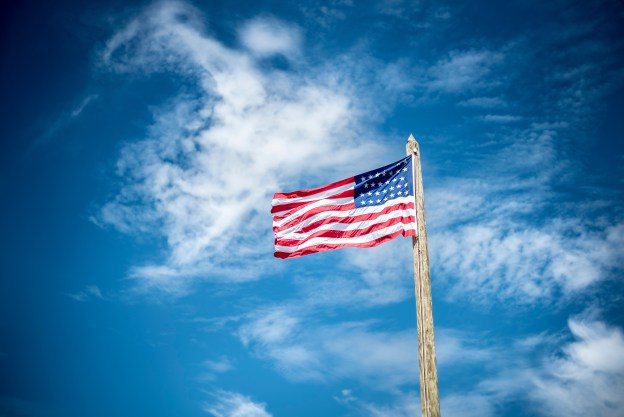 Repealing the Affordable Care Act
By: Michelle Husted
We have heard a lot this Presidents day weekend about healthcare, Trump spoke on it Saturday in Florida, Kasich spoke about it yesterday. People are nervous, some are happy. But no one knows many facts, many of the descriptions of what will be are vague, or are worded in a way that they seem to benefit the people, when they may, in fact, not.
As the Atlantic Weekly put it, they "…want to Gut Public Insurance". Last month the Senate voted and with a passing  vote of 51-48 the propelling of a reconciliation bill to  vote on legislation to repeal most of the health law ( cannot be filibustered by Democrats)
Since this was the for precedent for how to vote on a "Reconciliation Bill", the Democrats used roll call as an opportunity to express their concern since the premise disallows filibustering. Most expressed their dismay and concerns that millions of Americans could lose health insurance coverage beginning in 2018.
Senator Maria Cantwell of Washington said that Republicans were "stealing health care from Americans." Senator Ron Wyden of Oregon said he was voting no "because health care should not just be for the healthy and wealthy."
The ACA had expanded Medicaid coverage to provide for more lower income Americans and a tax credit to make it affordable for the middle class. To ensure all Americans had coverage there was a tax penalty for those who did not comply and to enforce that they get insured.
Paul Ryan has an alternative to this:
No Medicaid for able bodied adults
A tax credit based on age to pay for insurance
My first question is "What is able bodied?" Are those suffering from mental health illness able bodied?
My second question is "What age?" A tax credit based on age to pay for insurance.
As Ways and Means Committee Chairman Kevin Brady (R-TX) said today:
This week Republicans really began to lay out our plan. First, to provide relief from the taxes and the mandates of the Affordable Care Act, really important to families and our local businesses. We also began identifying some key replacement parts. Especially in the sense of how do we begin to restore state control of health care so states can tailor it a bit more closely to their families. And how do we begin to restore the free market so Americans have more choices and more affordable care than what they have today?
On replacing Obamacare, the Chairman said:
Critical to restoring the free market in insurance is to make sure that Americans have greater control of their health savings accounts. That they're bigger and more flexible.
This sounds good, no taxes if you aren't insured, and no mandates. More choices. The choice is the federal government wants you to save money in a Health Care Savings account to pay for your own medical bills.
Brady mentions that states can control their healthcare so they can tailor it, but this is with the Federal Government cutting the expansion that Medicaid provided. 25% of Arizonans depend on Medicaid. That's ¼ of the whole state.
Rand Paul was the only Republican to vote no on the resolution last month.
Another Republican, Kasich spoke yesterday and stated  that repealing Medicaid is a very bad idea:
Kasich said 700,000 Ohio residents now receive care who did not before Obamacare became law, including "a third of whom have mental illness and need to be treated or drug treatment, which is a problem throughout the country."
As a provider what are your thoughts on repealing the Medicaid expansion that happened under the ACA? 
Here are a list of the Bills on the table linked to the repealing of the Affordable Care Act (or Obamacare):
H.R.1121- To amend the Public Health Service Act to prohibit application of pre-existing condition exclusions and to guarantee availability of health insurance coverage in the individual and group market, contingent on the enactment of legislation repealing the Patient Protection and Affordable Care Act, and for other purposes.
H.R.1156- To repeal changes made by health care reform laws to the Medicare exception to the prohibition on certain physician referrals for hospitals, and for other purposes.
H.R.1072- To repeal provisions of the Patient Protection and Affordable Care Act and provide private health insurance reform, and for other purposes.
H.R.1051- To amend the Internal Revenue Code of 1986 to repeal the increase in the income threshold used in determining the deduction for medical care.
H.R.246- To repeal the annual fee on health insurance providers enacted by the Patient Protection and Affordable Care Act.
H.R.175- ObamaCare Repeal Act.
H.R.173- Middle Class Health Benefits Tax Repeal Act of 2017.
H.R.370- To repeal the Patient Protection and Affordable Care Act and health care-related provisions in the Health Care and Education Reconciliation Act of 2010, and for other purposes.
S.40- Middle Class Health Benefits Tax Repeal Act of 2017.
S.106- ObamaCare Repeal Act.
Some of these acts might sound good to you as a provider, especially things like less fees. But, if Medicaid is cut back, you won't need to be accountable in that way, and thus the need for a fee is eliminated.
Here is a link that provides all of the information available about the proposed bills. It also shows how your Representative in the House are voting. With a lot of proposals tied together it can make it difficult to digest the pros and cons of some of these proposed resolutions. So you can decipher on your own how you think these bills will benefit our country, especially the poor, and those with Mental Illnesses.
Related
Related Posts
This week's Tuesday Tip explores how to make the most out of no- shows and...