Delegation of Services in Mental Health
Some of you, once you become an independent provider may at one time decide to add to your staff to encompass a wider range of services and to provide for a growing practice. Do you at this time you have a growing client list and would like more practitioners to help with the services provided to your patients?  Here at Denmaar Psychiatric Billing we have providers that we assist with their growing practices billing questions, including delegation of services. Delegation of services is allowing non-physician, therapists, LCSW's, & LPC bill under Physician level NPI and provide therapeutic psychological services.
One advantage of delegation of services is that through Medicare, they are paid at 100% of the physician fee schedule, as opposed to to services provided by a non-physician, which is reimbursed at 85%. As long as you, the rendering provider share the same office suite and are on the building property at the time of treatment, you may allow delegation of services to a non-physician provider after the initial diagnostic treatment.
Different states have different requirements for their own definitions of independent and supervised providers. Delegation of Services is not to be confused with Licensure Supervision; which each state requires a certain number of supervised  hours, after applying for a permit for supervised counselling,  in order to graduate before applying for licensure by that state's board. In the Case of delegation of Services, the non-physician provider has already completed all the hours, graduated and applied for and received their licensure from the state. "Even if you graduated from an approved education program, you cannot practice until the limited permit has been issued. If you practice before receiving a limited permit the experience will not qualify for licensure and you could be charged with illegal practice, a class E felony."
In the case of delegation of services with Medicare the non-physician do not have to be enrolled separately  in Medicare, which is a huge perk as, we see how long the credentialing process can take. The non-physician can bill under the Medicare providers NPI number.
The requirements for delegation is that the attending provider must see the patient first and oversee the care plan. They don't have to see the patient regularly but  must have brief interaction with the patient at regular intervals  and review documentation. The provider must be one of the following: Doctorate or MA level Clinical Psychologist, Doctor or MA level Clinical Social Worker, Clinical Nurse Specialist &  Nurse Practitioner.
The provider must provide Direct Supervision  to the non-physician practitioner . By direct supervision it means that the claims are always filed with the physician providers NPI, the provider is in the building at the time of service, (doesn't have to be in the same room) and must share the same office space (ie, business mailing address) The attending provider does not have to be the provider who initially saw the patient and oversees the care plan.
The provider may not delegate to someone whose qualifications exceed their own. But the non physician practitioner can bill under the physician's CPT codes. For example an LCSW who has been delegated services by a Doctorate of MA Clinical Psychologist/Social Worker, Clinical Nurse Specialist or under a Nurse Practitioner can bill with the following CPT codes: 90785, 90832, 90833, 90834, 90936, 90837,90838, 90846, 90847, 90849, 90853 & 90899.
Here at Denmaar Psychiatric Billing we have experience with providers who delegate Services and can assist you with the billing for your non-physician staff, and help with the accepted CPT's by the insurance carriers you are panelled with.
Related
Related Posts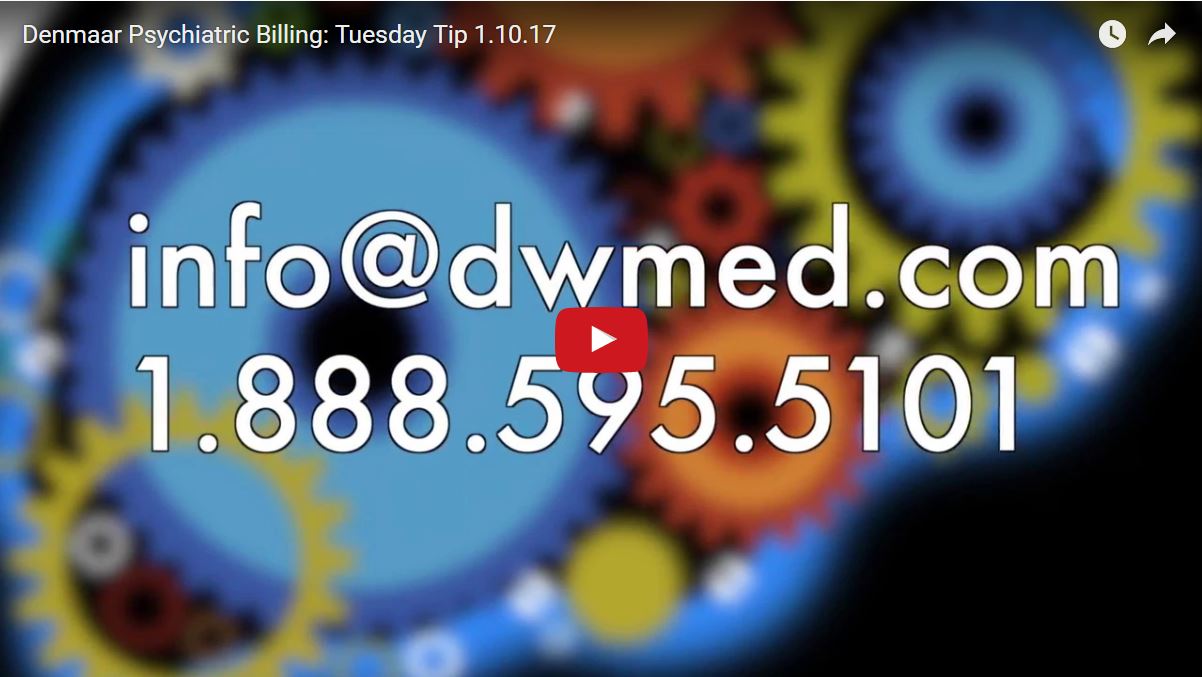 Most insurance plans are calendar based, meaning they start January first....