Medical Credentialing, sometimes referred to as "insurance credentialing" or "provider enrollment", is the process of becoming affiliated with an insurance company so that you can accept third party reimbursement from your patient's insurance plans...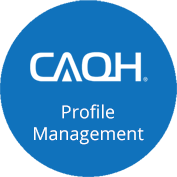 What is CAQH and why is it important?
CAQH, the Council for Affordable Quality Healthcare, is a credentialing tool that houses self-reported provider data.
CAQH is used by most insurance companies as part of the application...