Coming this month!
Every month we try to tackle a new software project and this month will be upgrading the co-pay section, creating a thorough Patient Payment Center. We will expand on the PayPal payment capability, making it smarter, showing icons only if email address is in system, and ready for send. We have had very good initial results, it is truly automated, depositing money in to your account and automatically recording the payment.
We will be adding an email statement button and a postal mail button a mailed hard copy. Icons will be smart, color coded showing when it has been 30 days since a statement was sent to help alert you to sending in a standard time frame, without over doing it. The mailed statements will be printed to our printer for mailing, alleviating offices of that burden. It is cloud based printing, an ability we now have by moving to AWS.
The payment entry will function like the Daysheet, when a payment is added it will flow below the entry area, as charges now do on Daysheet. An additional report will be available, a patient payment list by date.
I hope this will close the loop for patient responsibility, except until we create patient account login. That is a little more intensive development, so this will be a nice upgrade until then. We hope it will help in generating additional revenue. If you would like to add suggestions, please do so. It is easier to address during development, than adjusting after. This should be available Oct 1, then we will move on to other areas for improvement.
If interested in any of the below, or have input on features you would like to see, please advise
Provider App.

Therapy Notes

Scheduler with charge to Daysheet confirming

PayPal payment system

Online Intake
Related
Related Posts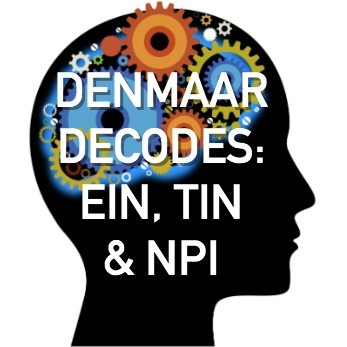 The alphabet soup of acronyms in claims and billing can be confusing to say the...