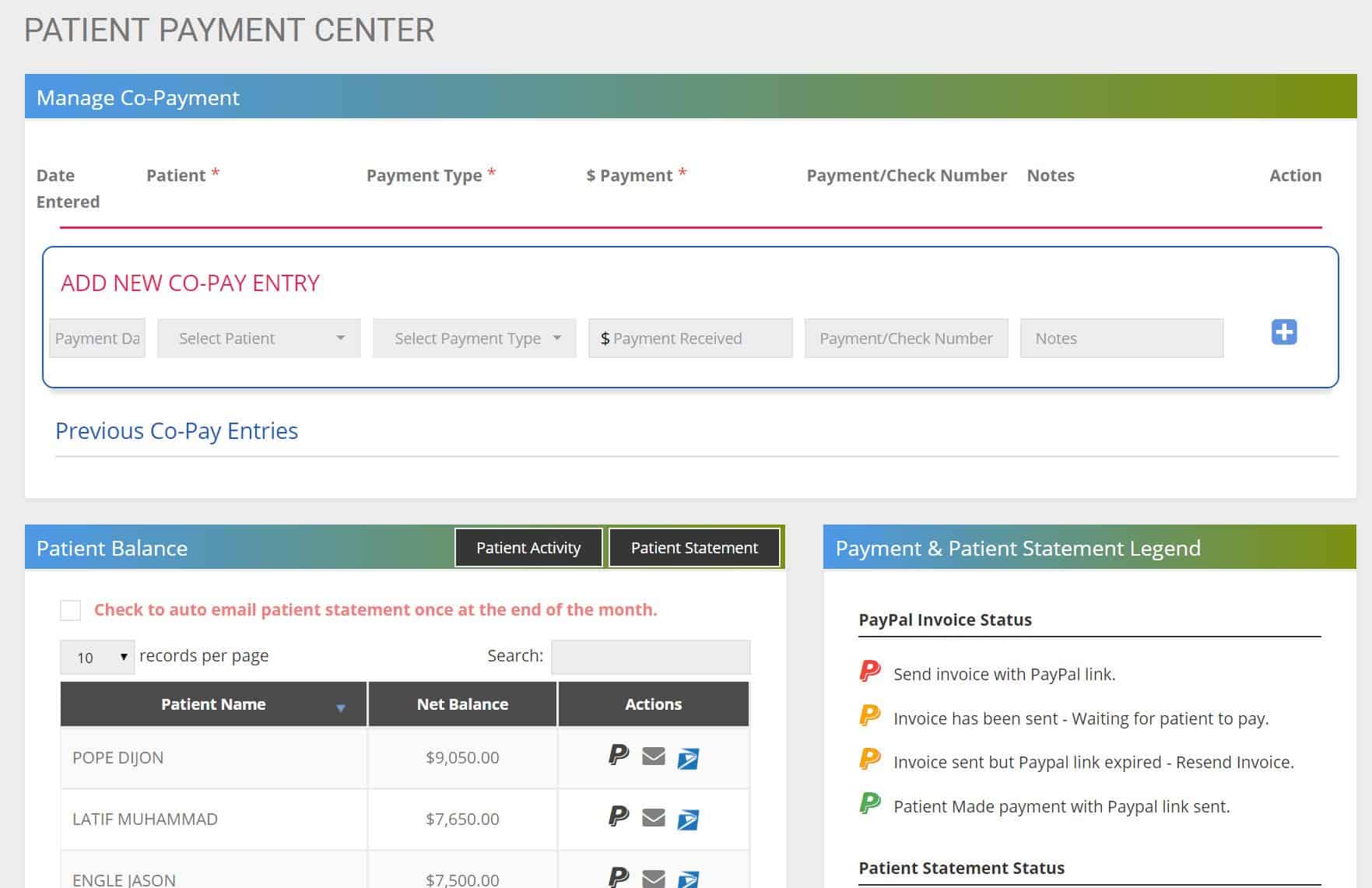 Bringing Fintech to Behavioral Healthcare Providers
New state-of-the-art technology has launched this month at DENmaar that is targeted towards filling the gaps of loss revenue for providers and groups in the behavioral healthcare industry.
We're on a mission to increase the revenue or all of our clients, and to help them improve their patient satisfaction.
This year, we've made a lot of exciting updates to further our goals. We recently launched a new Paypal P2P feature (read about it here), and our latest upgrade adds additional patient capabilities to our RCM.
The new technology that has launched this month, has been added to DENmaar's RCM, which allows for three new important features for patient billing, that will:
Improve efficiency.

Reduce time for staff and costs.

Increase revenue from patient collections.

Adds two more additional push to click and send statements to the PayPal P2P feature.
This update is incredibly easy to use, with icons made to send a P2P invoice, email statement or postal statement with click of an icon. We've also added color coded icons, which indicate the last time any invoice or statements were sent. The new automatic month-end invoicing system reduces staff work by auto posting payments made by credit card to your dashboard and to our RCM.  The best part is that all of these premier features have been integrated into the current software, there is no additional cost associated with accessing them, they are included in our billing services.
This new feature targets anyone looking to improve patient billing of their group, specifically those experiencing frequent high revenue loss.
We're proud of what we do! We've got a lot of technology innovation on the horizon — from artificial intelligence, to fintech and virtual reality — aimed to improve and evolve the behavioral provider landscape. Our commitment is to bring the latest tools to the insurance and patient billing and credentialing services we provide.
Have questions? Contact us by phone at 1-888-595-5101 or email us at info@denmaar.com.
Related
Related Posts
2018 will a be a year where nearly all sectors and industries see the beginnings...