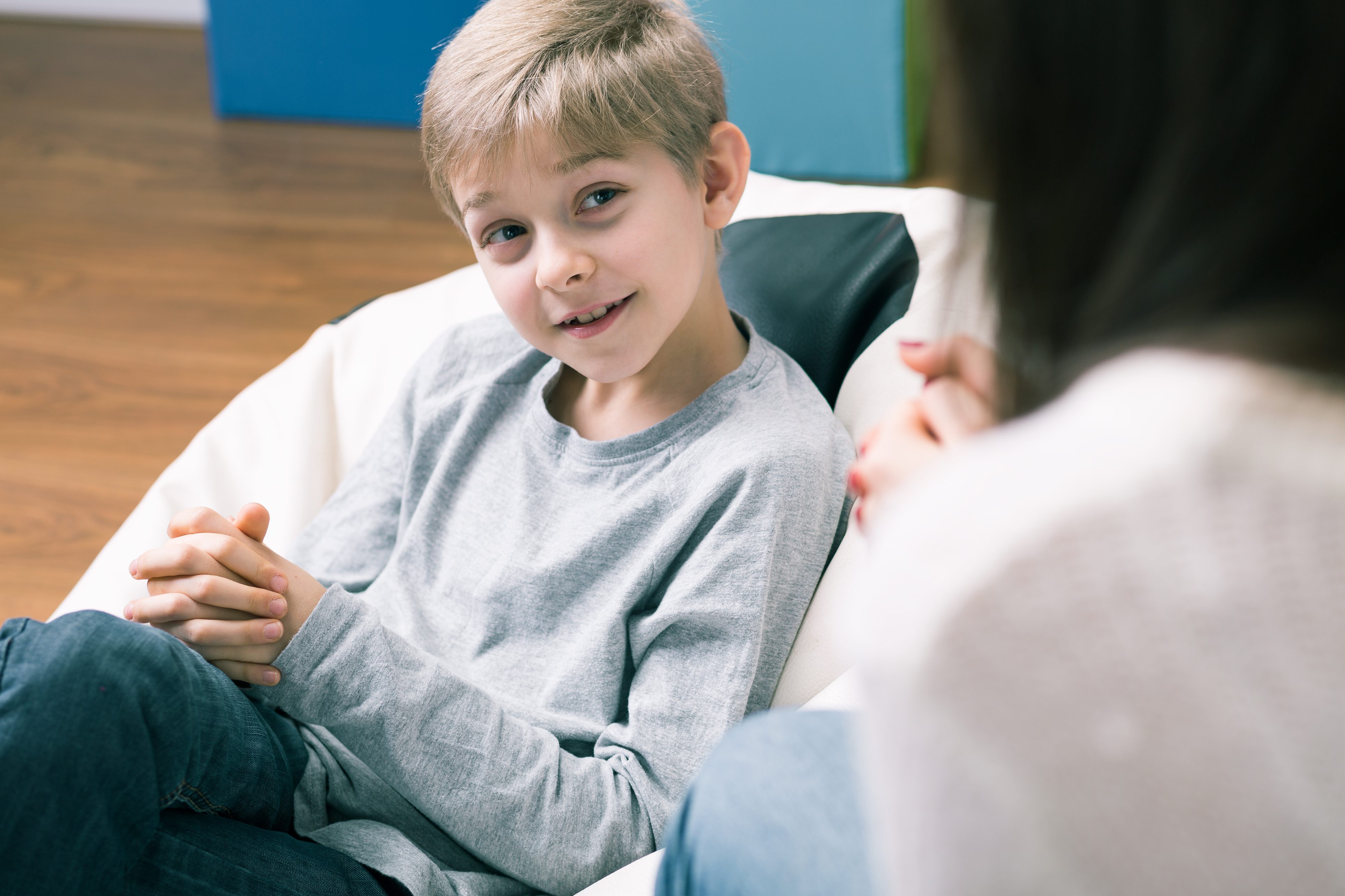 Back to school…back in therapy
Are you advertising to target clients in need? This is a great time to take ads out in your local paper to focus on clients who would benefit from your specialty. This is the most stressful season of the year, back to school/ bridging facing the holidays. This is your best time to to get new clients in your office, or contact clients who were too busy over the summer to keep their visits with a friendly reminder call to book an appointment. If you are doing a google ad, you can change it to make the focus of "Back to school". Here are some of the needs of the back to school crowd:
Parents:  Back to school blues and more stress for parents. After being with the kids all summer their schedules free up somewhat to resume office visits, as well as address the stress of being an empty nester of a college student or having sent the baby off to kindergarten. New schedules and additional expenses can leave parents stressed and harried. Back to school spending has grown 42% over the last 10 years. Having more than one child and a long list of back to school supplies and uniforms/ clothes/ gym outfits can leave parents with sticker shock. .
 Other stresses of parents along with schedule juggling are worries about their own childhood experiences. Worry may only increase your child's anxiety and be a projection of your own experience.  Research has shown that mothers of middle schoolers may face the most stress. This is a transitional time as children become tweens, going from elementary school to trying to be a teenager and continue to high school. Because of puberty and physical development, children can be very emotional and at times irrational during this period. Also the added stresses of making decisions of their "adult" future, needing particular classes to fulfil academic requirements for high school is an added stress at this time. There is more branching out into specific interests and new peer groups. A study done at Arizona State University found that Across the board, mothers of only middle-school-age children reported the highest levels of stress, loneliness and emptiness, and also the lowest levels of life satisfaction and fulfillment.
Children: May face adjustment disorders if they have had a move or are attending a new school.  Stressors may affect a single child or adolescent, an entire family. Some stressors may accompany specific developmental events, like starting school the first time or failing   Treatment may be needed as well for children with with ADHD helping them, their teachers as well as the parents find proper behavioral strategies that can help the child to become focused on learning as well if medication is needed. They may need coverage during school hours and beyond, to help her deal with homework, after-school activities, social relationships,  Other patients may suffer from childhood emotional disorders such as conduct, developmental disorders such as autism or anxiety disorders. It may be found through testing that they suffer from dyslexia or speech disorders and while they may get therapy at school, it can cause added stress to be singled out and pulled out of class a few times a week to go to "Special Ed"   It is good to form a network with pediatricians as well as family care practitioners, and primary care doctors to get referrals since  children need back to school annual well checks,  vaccinations and physicals- This is usually where the parent voices their concerns over the child's issues and the doctor recommends an evaluation and gives the parent the name of a reputable psych/therapist.
College students: College students face many of the same challenges that they did when they were younger. Meeting new teachers, new peers and trying to do well. They face many many additional challenges as well as they struggle with learning to be independent adults.  While most continue to be dependent on mom and dad there is so much that they suddenly must always be doing for themselves.Adapt to living with a stranger and their habits, cooking for themselves, doing their own laundry. as well as work and study and take care of their own transportation, shopping etc.  Success in college is a huge undertaking.
The stress of college has its own mental health issues. Here are the top 5 as listed in Best Colleges. Depression, Anxiety, Suicide, Eating Disorders & Addiction.  In January a student jumped to his death on the first day of the spring semester according to suicide.org. The second leading cause of death for college students is suicide, according to suicide.org. And the number one cause of suicide for college student is untreated depression.
College is very stressful and those stressors can also lead to addiction, whether it be abusing stimulants to try to juggle a demanding course load along with internships and jobs, or the peer pressure of the social scene. Some try new drugs out of curiosity and unfortunately become addicted to them.
Research conducted by the National Alliance on Mental Illness on mental health on college campuses shows that:
One in four students have a diagnosable illness

40% do not seek help

80% feel overwhelmed by their responsibilities

50% have been so anxious they struggled in school
As a mental health care provider you can help any of these people reach their potential by reaching out and advertising in your local paper,  higher learning institution, church newsletter, community bulletin board. As well as targeting these conditions on your google ad. Getting your name to local physicians for referrals can make all the difference in any of those facing their back to school issues.  
Here at Denmaar Psychiatric Billing we can make sure that all your back to school diagnostic codes are correct for each insurance carrier's specifications before they are submitted. Give us a call for questions about billing for your back to school patients. 1-888-595-5101 Michelle Husted.
Further reading:
http://www.apa.org/helpcenter/school-rush.aspx
Related
Related Posts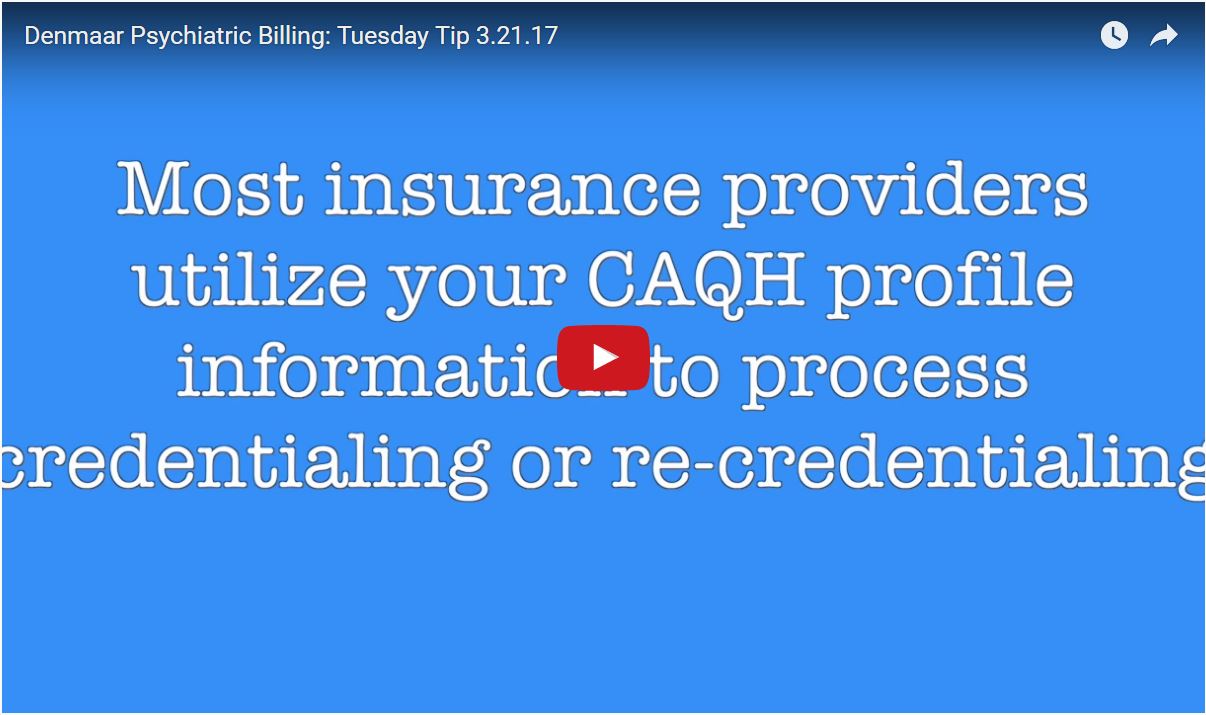 Your CAQH profile is vital to claim accuracy and overall claim success: Learn why...